Old & Vintage Toys That Are Surprisingly Worth A Ton of Money Today
If you're planning to declutter and go full Marie Kondo on your basement or attic, then it's best if you don't get too hasty. You should probably be more patient when it comes to relegating your old playthings to the trash bin or to your nearest Goodwill store. After all, some of the cheapest toys back then can be worth a ton of money today!
We've managed to compile some of the vintage toys that are worth a certain degree of money today. If you happen to have any of these vintage and old toys, then you could be in for a quick boost to your bank account. Who knows, you might have a valued toy that's just gathering dust in your attic or basement!
Happy Meal Toys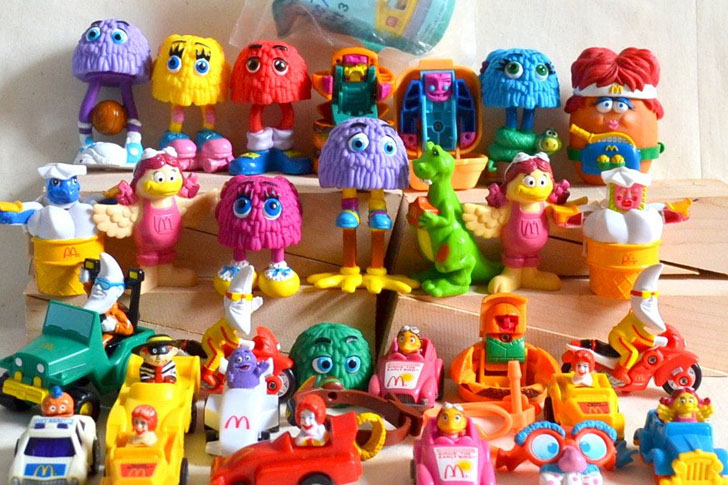 One could argue that Happy Meals were the main reason why kids often looked forward to their next McDonald's meal. The price of Happy Meal toys used to be free with every purchase of a happy meal. However, McDonald's slowly removed Happy Meals from its value menu, causing prices to go up to $3.99 in most locations.
McDonald's certainly doesn't do it like they used to when it comes to Happy Meal toys. Interestingly, older Happy Meal toys are slowly skyrocketing in value. Who would've known that Happy Meal toys would be such an excellent investment? If you happen to own one in pristine condition, there's a good chance you might be able to flip it for at least $100.
Skip-It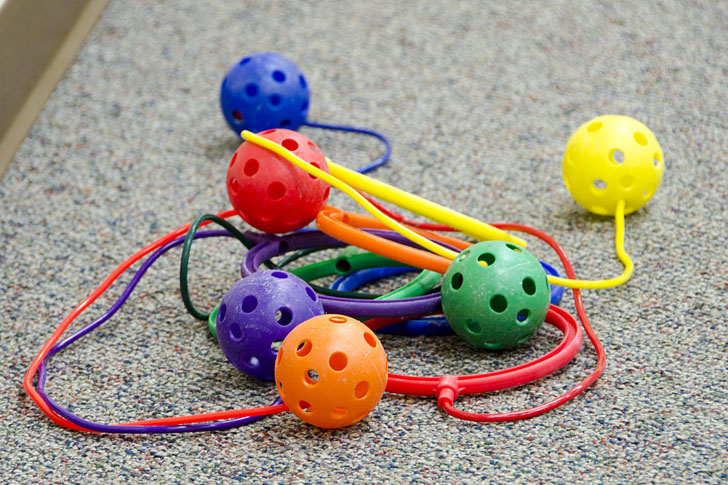 Who could forget the infamous Skip-It commercial filmed at Ravinia elementary school in Illinois back in 1990? Interestingly, the location allowed this toy to become a nationwide success. The advertisement went on-air during children's programming, and kids back then had to have it! Marketers certainly were able to captivate kids before and convince them that this toy offered a good time.
Today, you could still buy Skip-Its off the shelves, but it certainly lost its cool factor with children today considering the rise of handheld gadgets. However, collectors will look into buying your old Skip-It for at least $120 on eBay. It's certainly not much, but it's a decent return on investment for a toy you used to own back in the 90s.
Lite Brite
Lite Brites came at the original price of $10, and kids certainly remember that it was quite magical and calming to create brightly lit and colored designs with it. There's no question that Lite Brites were extremely memorable, and Time Magazine even named it as one of the top 100 toys in history — including it as a top 100 toy of all time was a no-brainer considering it sustained its popularity since its release in 1967.
If you've been hanging onto your Lite Brite, then you're quite lucky. If your Lite Brite is still in its original box, then you're looking at a $130 to $150 return on investment. It's worth noting that newer versions of this toy aren't worth as much as the vintage ones.
Moon Shoes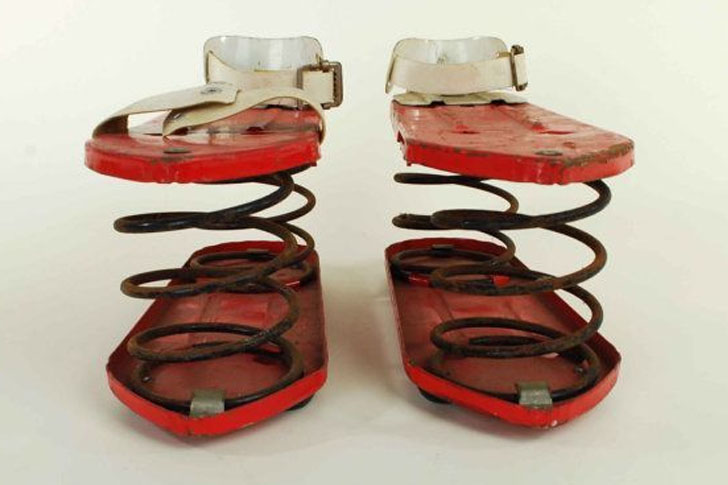 There's no question that these shoes deserve credit for looking incredibly weird, but these will make you feel like you're walking on the moon. Stomping around these Moon Shoes with built-in trampolines is what the creators thought walking on the moon would be like. There's no way we'll be able to confirm the accuracy, but these shoes are fun either way.
Moon Shoes were first introduced in the 50s and had sustained their success well into the 90s. If you happen to have a vintage pair, you might be able to flip them for a couple of hundred bucks on eBay. As we mentioned with other vintage toys and knick-knacks, mint condition pairs in their original packaging will get you the most cash.
View-Master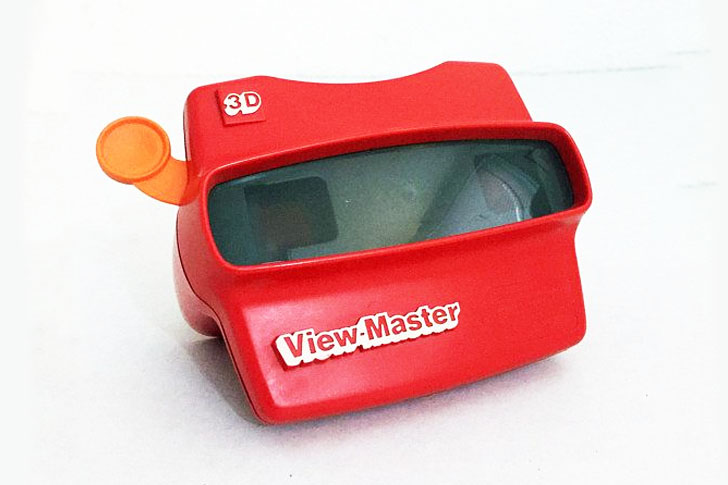 The View-Master was a toy that was first introduced in 1939. It came with an original price tag of $12.50, and it allowed children to look through a binocular-like device to view images or photos. The most memorable thing about this toy is that the reels were made of various tourist attractions and travel images!
The View-Master had several uses, but its contemporary design was aimed towards children. There's no doubt that the vintage versions of the View-Maker are worth more than the fancy upgraded versions. If you happen to own a vintage one, then you're looking at a $430 return on investment. Who knew that such a knick-knack would be worth so much money today? Go search your old stuff for one now!
Strawberry Shortcake Dolls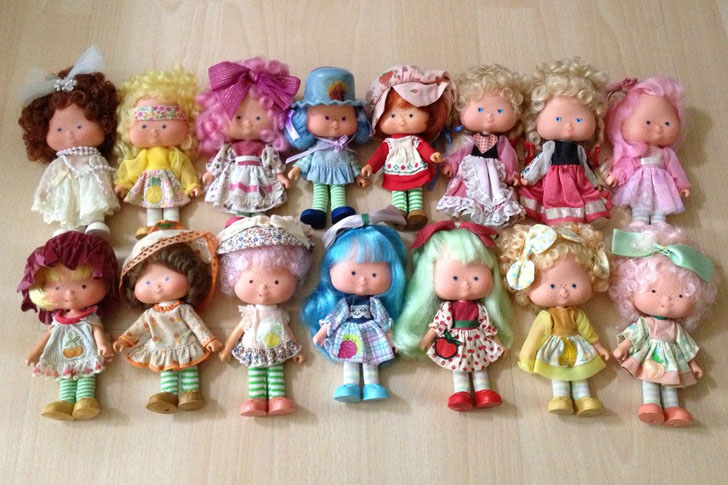 Strawberry Shortcake is the red-headed protagonist of Strawberry Shortcake. This character was introduced in 1979, courtesy of creator Muriel Fahrion. Strawberry then went on to inspire numerous television shows, films, merchandise, and of course, toys. Today, the franchise is now owned by DHX Media.
The original version of the Strawberry Shortcake doll used to be sold for $20. That $20 has certainly skyrocketed to an enormous degree, as the vintage doll Banana Twirl now goes for at least $550. One set of Strawberry Shortcake plum-scented Plum Puddin' with Berrykin Doll even got sold on eBay for $500. Other characters from the franchise go for a lot of money too, as long as you have the vintage version in its original packaging.
Super Soaker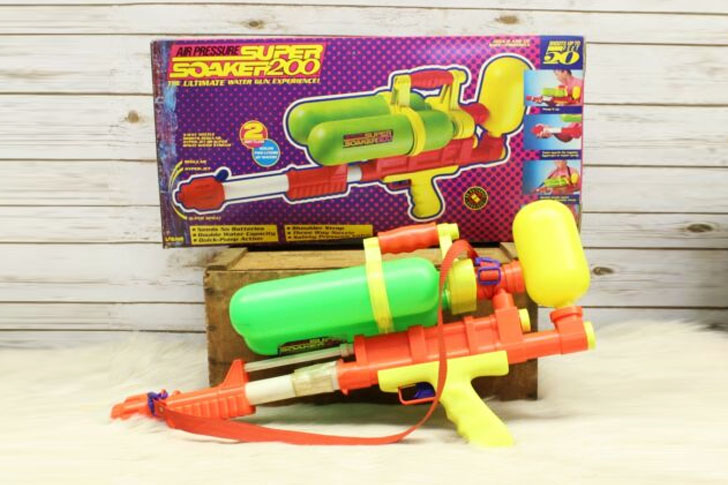 This iconic toy water gun operates using pressurized air to squirt water at your friends. It was certainly the joy of millions of little kids, especially during the summer break. However, this toy brought too much annoyance to many parents. Despite the contrast, the popularity of this toy generated more than $1 billion in total sales.
Back in the day, you could purchase a Super Soaker for at least $10 to $50. If you happen to have the Monster XL and the Super Soaker 50, then you're looking at a potential return on investment of at least $600. However, demand for these toys often fluctuates, and you'll need to sell the right water gun at the perfect time to get a tidy sum.
Toy Story Toys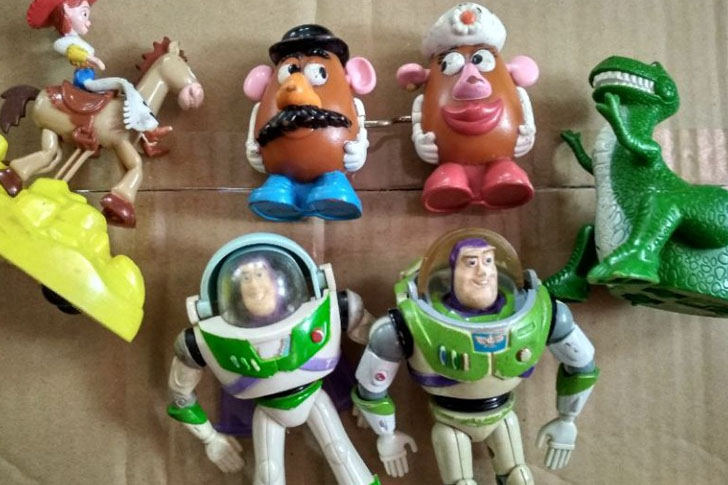 It's safe to assume that most Millennials grew up watching Disney's Toy Story. Accordingly, if you're a big fan of the franchise, then you must have a good number of these toys hiding in the boxes back at your parents' house. You might want to find them as soon as possible as the original ones will sell for a couple of hundred dollars.
A vintage version of Buzz easily goes for at least $550 while Woody goes for around $580. Interestingly, supporting characters from the franchise will get you more money. One of the villains, Stinky Pete, can easily sell for at least $700. If only we spent all our investment money collecting these toys back in the late 90s and early 2000s!
Nintendo 64 Games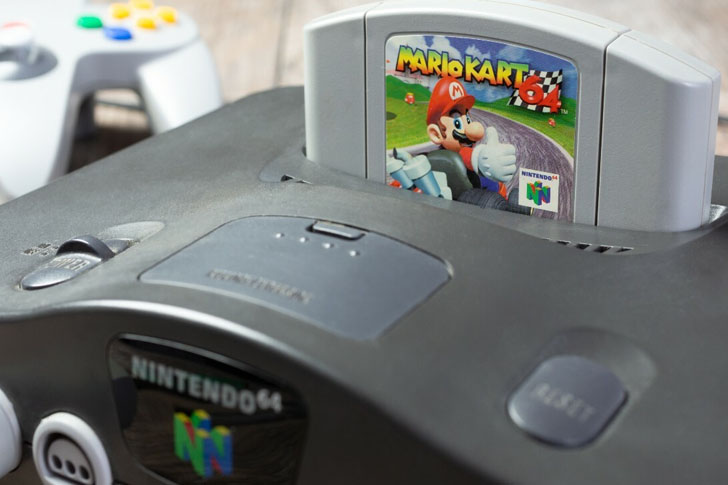 Nintendo 64 games will get you a sizable return on investment — at least $750 today from the original average price of $60. It's worth noting that getting that $750 price tag is only possible if you have the right game. One of the most prized game cartridges is the Mario Kart 64, and it'd have to be in mint condition as well as in an unopened box for you to be able to sell it for that price.
Another prized game cartridge is Harvest Moon, and it's a rare one that'll fetch at least $900. And, no, Harvest Moon isn't a Neil Young game, but it's an iconic farming game that was never mass-produced. People weren't playing farm games back then, and apparently, its loyal fanbase inflated its value to what it is today!
Jurassic Park Toys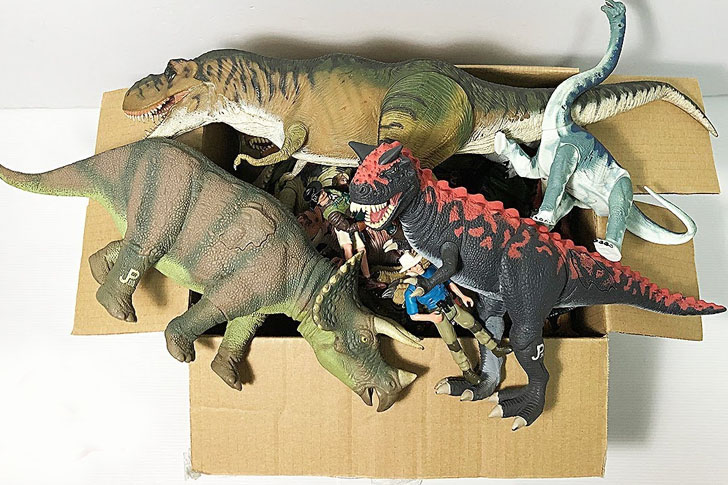 Jurassic Park easily takes credit for being one of the most iconic blockbuster movies in recent film history. Considering it was such a success, it's reasonable to expect that the film would have its own merchandise such as t-shirts, mugs, hats, and of course, toys. Action figures of the human characters and dinosaurs quickly flooded toy stores, and today, they're worth a ton of money to collectors.
Back then, you could buy any Jurassic Park toy for $26.99. Today, vintage ones easily fetch up to $900 on eBay. It's worth noting that you'll need to have these vintage action figures in their original packaging. Interestingly, some dinosaurs from the movie are worth more than others. If you have the Carnotaurus, the T-Rex, or the Gallimimus, then you're looking at a pretty penny!
Furby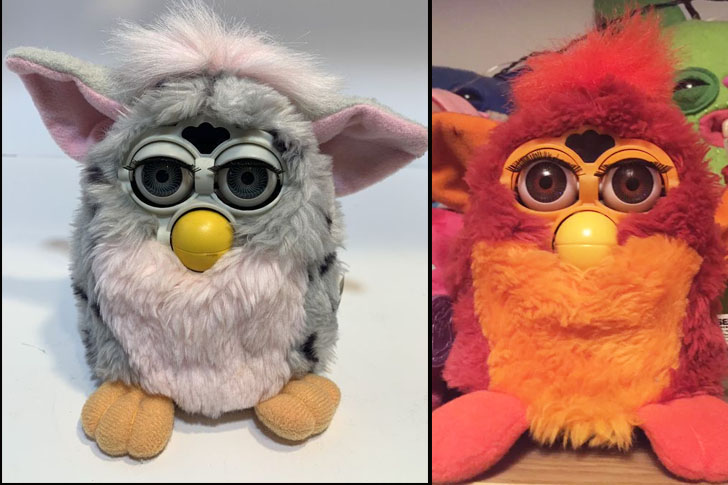 If you had a Furby back in the day, then there's a good chance that it's collecting dust in your attic. If so, then you're looking at a decent return on investment of at least $900. It's certainly a sizable return considering that it's just something that gathers dust in your storage room or attic.
This annoying fluffy electronic critter was a must-have item for 90s kids. However, its incessant gibberish nature annoyed parents who were forced to listen to it. It's certainly not annoying anymore considering that it's worth a ton of money today. However, your Furby must be in its original box in order to bring in the value and price that you want. Of course, new furbies aren't as precious.
My Little Pony Dolls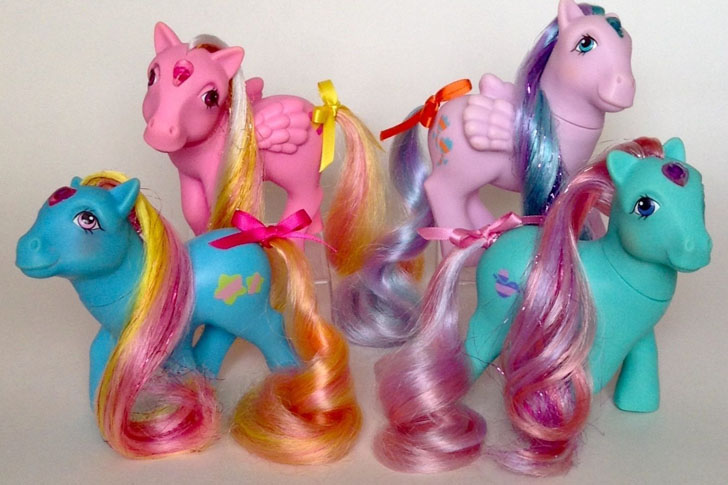 Back in the 1980s, there were over 150 million My Little Pony toys sold all over the United States. My Little Pony was first introduced in 1982, and they captivated kids with their magical and colorful designs. Even today, there are new versions of the iconic pony that are still being created.
Vintage ones have a certain degree of rarity, and they'll bring in a pretty penny. Vintage versions go for at least $900, and it's worth noting that the ones with the highest quality of hair can eclipse that $900-mark easily. Another rare vintage version of this toy includes mail-order ponies, and they're worth a ton of money. Moreover, any flutter ponies, or the ones with wings, will also be worth the most.
Pogs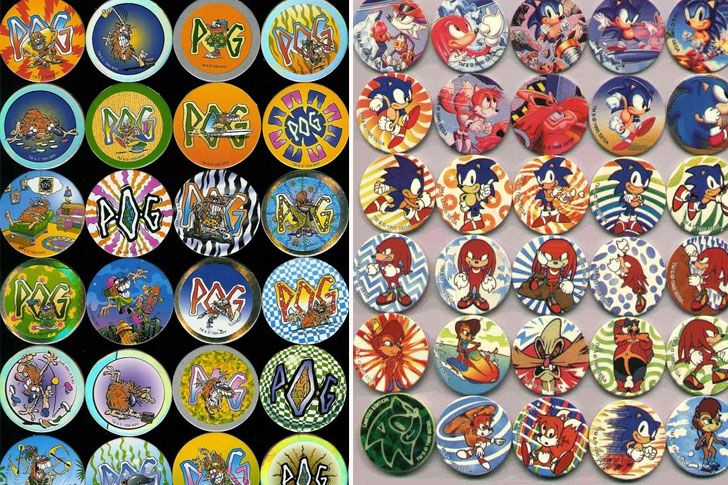 Pogs are undoubtedly iconic and they're round cardboard inserts found in milk caps. Subsequently, kids back then used it to play flipping games. Without a doubt, it's incredibly insane that pogs could easily pull in $1,000 today. However, you'll need to have the full Marilyn Monroe set before you could make one grand off of these things.
Another set of pogs with an even higher degree of rarity is the Jurassic Park set. If you happen to have the complete set, then you're looking at something with a value of more than $1,000. Interestingly, one complete set of the movie dinos pulled in $1 million. The set included six holographic pogs that are incredibly rare to find these days.
Game Boy
There's no question that the most valuable and prized toys are the vintage ones, even if they're not as old as the Game Boy. Game Boy was originally created in 1989, and it became a popular, and even iconic, handheld game console. If you grew up during the 90s, then there's a good chance that you have one just lying around your parents' house.
If you still have your Game Boy, then you can easily resell it for a lot of money. An original Game Boy can easily fetch over $1,000 on eBay. If you happen to have the gold-plated special edition Game Boy, then you're looking at a more-than-sizable return on investment of at least $25 thousand dollars.
Power Rangers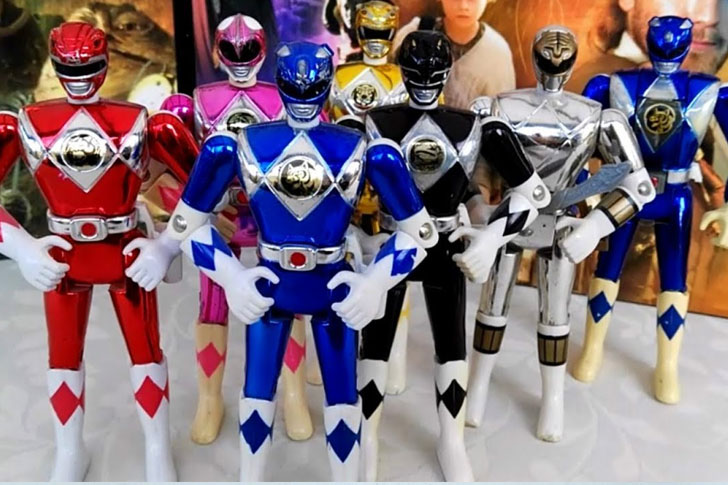 It's safe to assume that we've had our favorite Power Ranger back in the day. No matter who you rooted for, this iconic television show had a huge impact on kids all over the United States. The franchise easily takes credit for making one of the country's most sought-after toys, and around $350 million worth of Power Ranger action figures were sold back in 1994.
The franchise sustained its commercial success up to 1998 when it had over $200 million in sales. Interestingly, Power Ranger toys have value to them, but you can only resell them for a huge pile of cash if they're a special edition version. One Power Ranger Lost Galaxy Deluxe Gold Galaxy Megazord action figure recently sold for $1,400 on eBay.
Skeletor Action Figure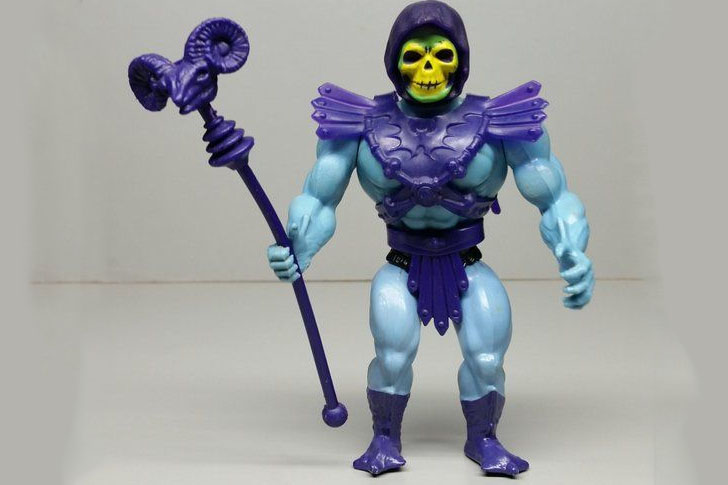 If you happen to have grown up in the 80s, then there's a good chance that you were a huge fan of the Masters of the Universe franchise. The franchise was first released in 1982, and everyone certainly adored the protagonist He-Man. However, when it comes to toys, it's his arch-rival Skeletor that brings in the big bucks.
Anyone who had to play Skeletor during playtime will certainly be surprised. Collectors and enthusiasts of the franchise are more than willing to shell out $1,650 for a pristine and mint Skeletor action figure. As with most vintage toys in the reselling market, your Skeletor action figure has to be in its original box for you to have the same return on your investment.
Cabbage Patch Kids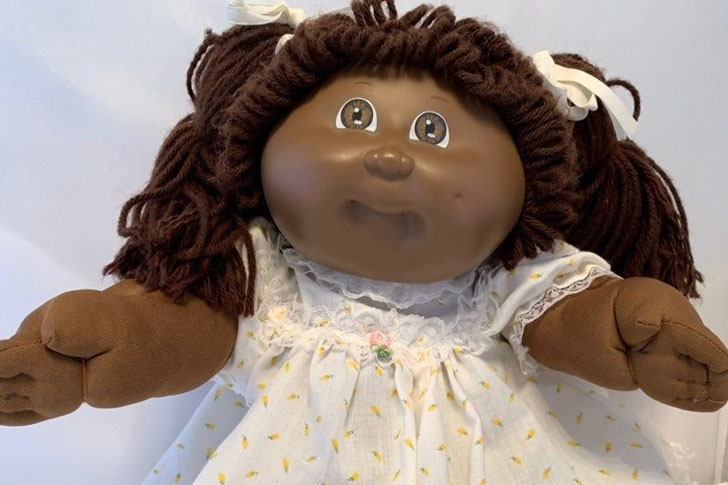 If you have a habit of saving stuff from your childhood, it is a good idea to look through your attic or garage to see if a Cabbage Patch Kid is hiding there. When they first appeared on the toy scene in the 1980s, there was a long wait for the dolls. The priciest ones are the most expensive; the James Dudley doll from 1985 went for $3,000 and the doll from 1985 went for $2,000.
You'll need the original papers and accessories if you want to get the greatest price on a Cabbage Patch Kid from the 1980s. You might have purchased a limited edition cabbage patch kids to mark the 25th anniversary of the collection. If that's the case, you should keep it as an investment for at least another 20 years.
American Girl dolls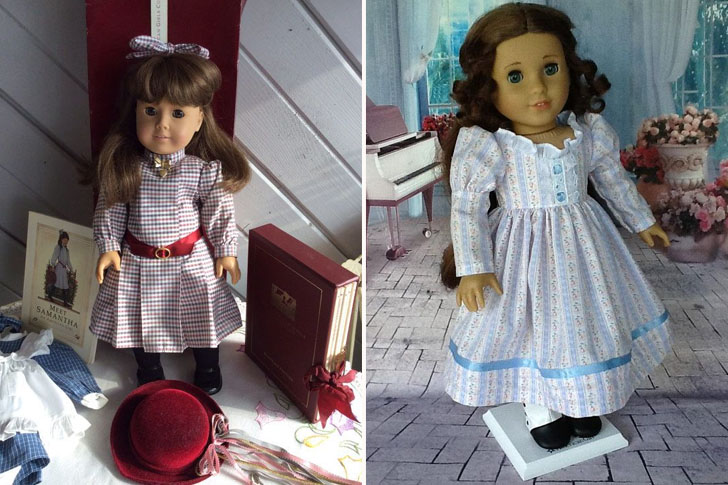 Good news for everyone who kept their entire American Girl doll collection in their childhood home's basement, because it might be worth a small fortune.
The original cast members, Felicity, Samantha, and Molly, have become valuable collector's items. And they are commanding hundreds of dollars to some degree. But, before you go searching in the attic for Kirsten, keep in mind that your doll must meet specific criteria to be considered valuable. The most valuable dolls were those made by Pleasant Company, the original owner of American Girl, formed in 1986 by Pleasant Rowland. In 1998, Rowland sold the company to Mattel, and in 2008, the original four American Girls—Samantha, Kirsten, Molly, and Felicity—were "retired," making them even more desirable as collector's goods.
Boba Fett action figure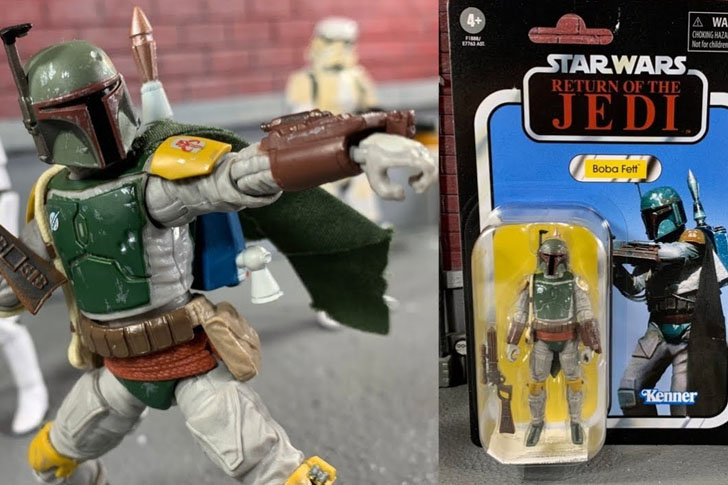 Specific high-quality Star Wars action figures can fetch an outrageous price on the resale market. If you are looking for something worth the credit card, these are for you.
While there has been debate over whether or not Boba Fett is the Mandalorian in the Disney Plus series, the armor-suited bounty hunter has always been a favorite among Force fans since his introduction in the late 1970s. According to some sources, these have sold the most toys in the Star Wars universe. The original action figure is estimated to be worth $5,000. If you're still looking for a little extra money, one of the most recent figures went for $185,000. Could Boba Fett himself go on the quest for such a prize?
Lego Trains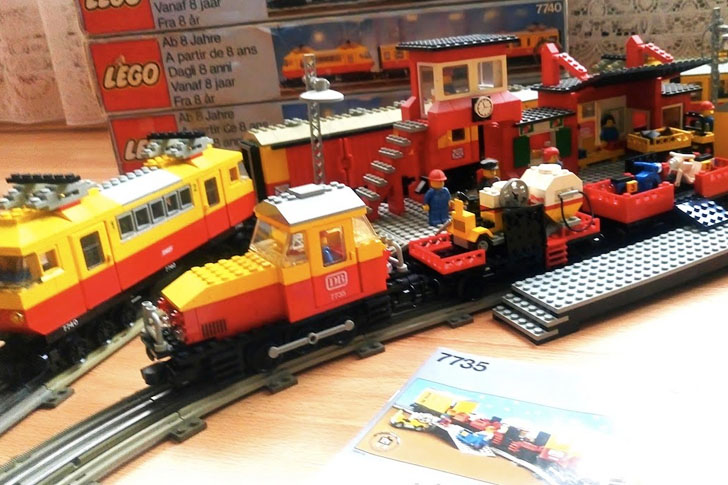 Who doesn't like Legos, those colorful plastic bits that we put together to make almost anything? As children, many of us owned them. As parents, we've walked painfully on the errant blocks that youngsters left on the flooring. Legos continue to be popular with children and adults in this digital age.
There are Minifigures in the Legoland Train collection that are too cool for a school kid wearing a backward cap, or too stylish for a dad wearing a bright shirt. This set is charming in every sense of the word, and it would make a fantastic present for a Legoland weekend. However, these items were out in 2014, and you won't be able to get one unless you're ready to pay $900 or more.
Harry Potter and the Sorcerer's Stone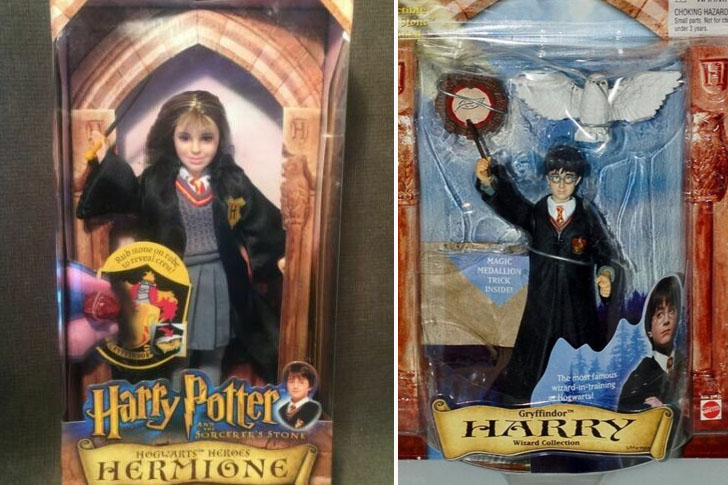 Credits to J.K Rowling, Harry Potter is the best series ever made. Fans are obsessed with the series, and we can't blame them. As soon as stuff for Potterheads began to show up in store shelves, it was obvious that it was because of the fans.
For those who are confused, the bestselling novels were Harry Potter and the Sorcerer's Stone in the United Kingdom andHarry Potter and the Sorcerer's Stone in the United States. And it's a copy of the UK edition that's in high demand. A mint-condition copy is not easy to come by, which is why it's worth anything from $40,000 to $55,000. If you have one of these volumes on your bookshelves, you may be sitting on a fortune.
Beanie Babies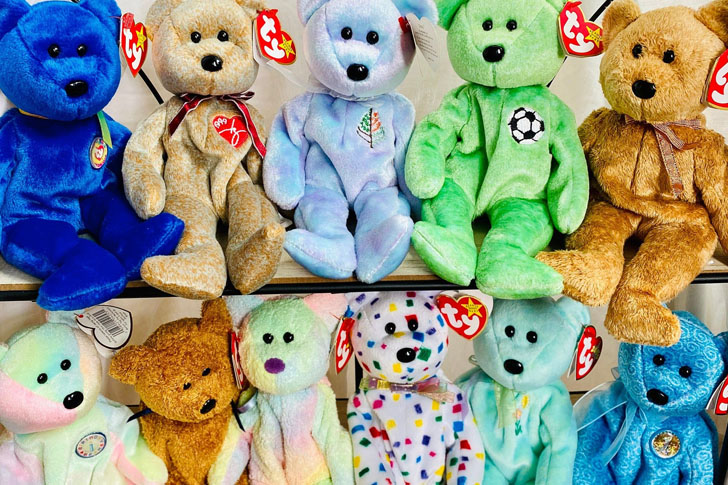 Do you recall the Beanie Baby mania of the 1990s? Those tiny plastic pellet-stuffed toys were more expensive than gold and diamonds for some reason. Kids who collected Beanie Babies were guaranteed a significant return on their investment when they grew up. Ty even sold plastic tag guards to guarantee that our little cash cows stayed safe throughout our upbringing.
As a result, in the late 1990s, people began collecting them in droves, primarily because they made excellent toys and had a high resale value. Of course, the Beanie Baby industry plummeted hard. The bubble burst in 1999, seemingly overnight, rendering most stuffed animals worthless. So, how valuable are Beanie Babies nowadays? Yes, there is a demand for them. The most valuable Beanies are worth thousands of dollars.
Playmobil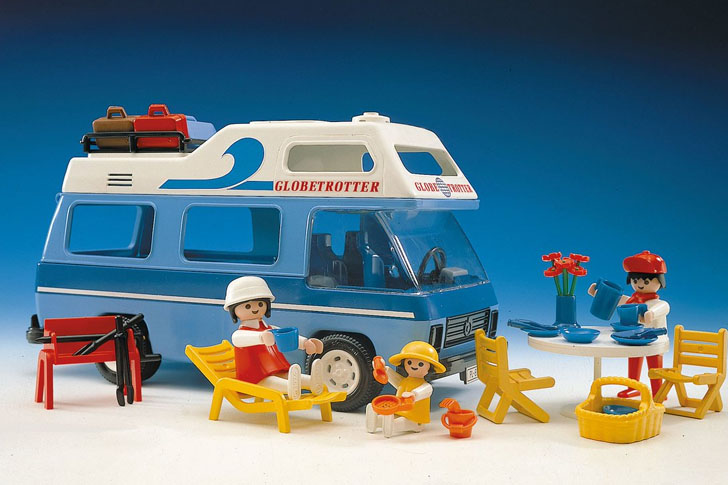 Knights, Native Americans, and construction workers were the first Playmobil figures. Only one thing was missing from the toy: imagination. Children were free to create playing scenarios as imaginative and unlimited as their minds allow. The Playmobil collection expanded to include varying degrees of people and accessories, buildings, vehicles, and even animals. Hundreds of figures and playsets have been out and decommissioned to keep the brand fresh and children interested in new offers.
The German-based worldwide toy company saw substantial growth in the kidult market in the previous years. And it's a trend that resulted in some of the most eye-catching releases in the industry to date, ranging from Ghostbusters and Back to the Future playsets to Scooby-Doo.
Garbage Pail Kids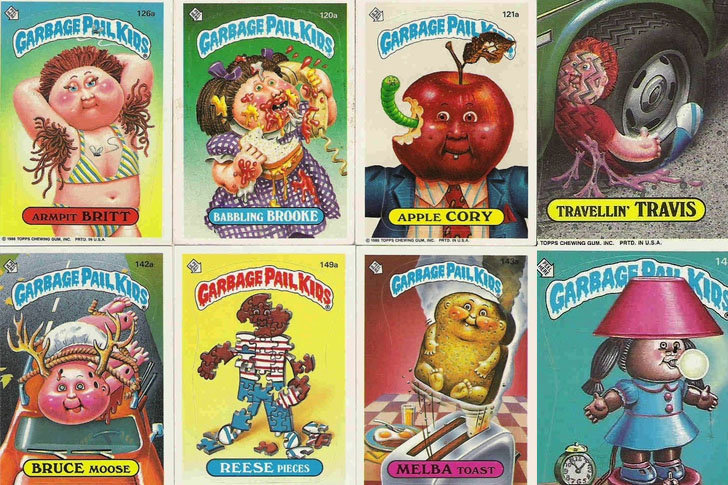 They were created as parodies, became subject to the scrutiny of lawyers, and caused controversy in the 1980s. Who were they, exactly? The Garbage Pail Kids!
Indeed, The Garbage Pail Kids have left a lasting influence on collectors of all ages, including beginner collectors. Two versions of each card were out, each with the same artwork but different character names. "Adam Bomb" and "Blasted Billy" were two of the most sought-after cards from the original series. A graded mint "Adam Bomb" sold for $470, but even a good-condition ungraded one got $175. Everyone who grew up in the 1980s probably wishes they'd taken better care of their cards, and anyone who did might well be sitting on a gold mine.
Where the Wild Things Are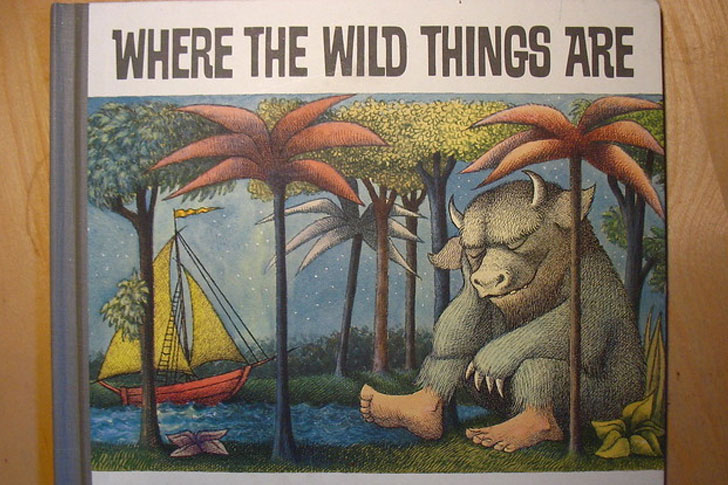 Although not a toy, what child didn't have this book as a kid? If you kept Sendak's unique first edition around, you'd have enough investment money to buy a car, or several of them. For some, Where the Wild Things Are was the best-selling children's book of all time, and if you have a first-print, first-run copy with no tears, stains, or ripping, it may fetch you a real deal. Collectors all over want to get their hands on a copy of this famous short story.
The classic children's book Where the Wild Things Are is worth far more than its initial sticker price. A signed first edition recently sold for $4,000 on eBay, but a non-signed copy might still be profitable. First copies are selling for $50.
Transformers action figures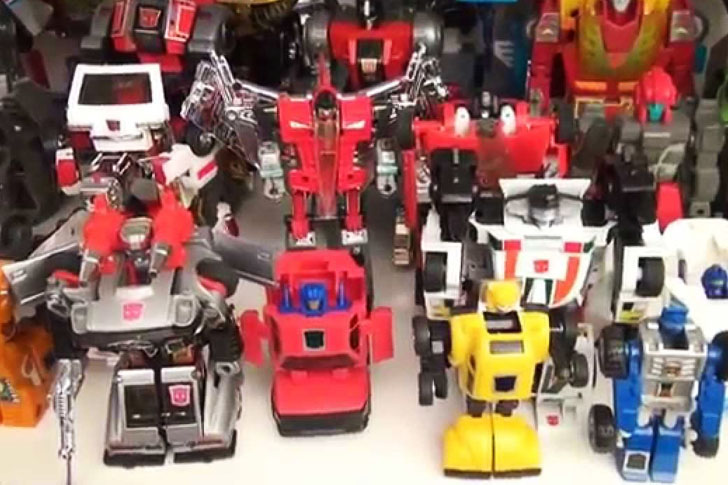 When the Transformers first came out in 1984, they were an instant smash. These miniature plastic and metal robots rushed off the shelves, with prices ranging from $10 to $30. Most children ripped them from their packages only to repeatedly re-enact an Autobot-Decepticon battle, damage their plastic and lose their accessories.
Fast forward nearly four decades, and the Transformers franchise is still going strong, with a new wave of credits and blockbuster movies. Children who played with Transformers in the 1980s are now adults with money, and nostalgia is a boost to the collectible toy market. Robots toys that are still in good shape and come with the original packaging are incredibly valuable, with some fetching 10 to 100 times their original price at auction.
Luke Skywalker action figure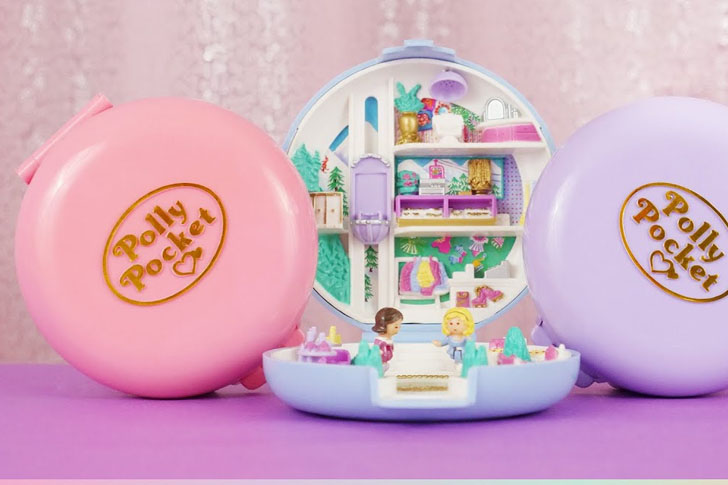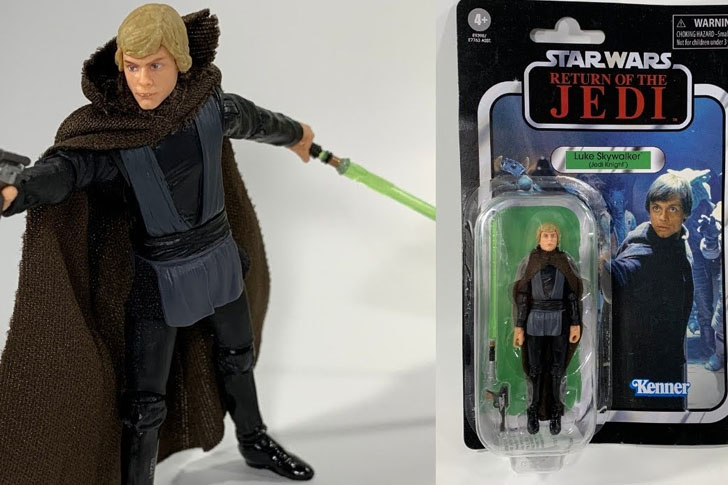 Do you have any Star Wars action figures that you'd like to sell? That Luke Skywalker you've had for decades and picked up on a whim from a garage sale might be worth hundreds, if not thousands, of dollars.
Many of the most expensive Star Wars toys are deemed collector-worthy either because of a manufacturing flaw that makes them rare or because only a few were produced. Luke Skywalker is the latter. Only 20 double-telescoping Luke Skywalker figurines with lightsabers exist in the world, so it's no surprise they're worth a lot of investment money. Kenner discontinued production of the double-telescoping lightsaber because it broke quickly. In 2015, one of these dolls was off for $25,000 at a Sotheby's Star Wars auction. The figurine, which was still in its original packaging, was supposed to sell for $12,000.
PEZ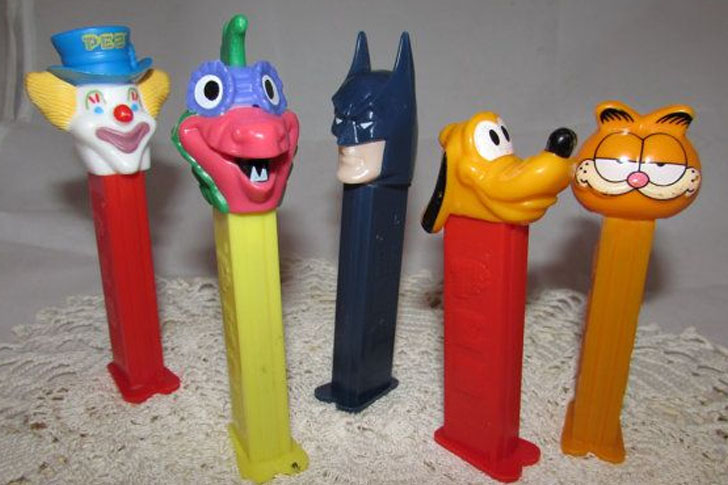 PEZ ensers have gone a long way since their inception. The initial 1930s version resembled a metal lighter. They came with peppermint candy, a flavor that harkens back to Pez's start a decade earlier.
There are millions of Pez dispensers sold around the world, and this mass-market kids' item is not exclusive. However, specific designs are rarer than others, and the correct one may be worth thousands of dollars to some degree. The Astronaut B is the most valuable of the collectible Pez dispensers, having sold for $32,205 on eBay in 2006. One eBay seller is asking $2,200 for a Snow White Pez dispenser that is still in its box. A Pezhead can get a lot of money from Pez dispensers.
Polly Pocket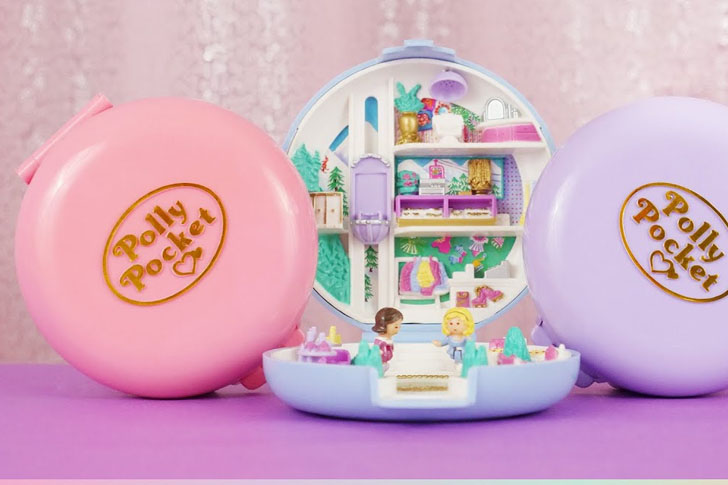 Polly Pocket was a craze that captivated children in the 1980s and 1990s, as well as the bold parents who spent their credit cards buying them. The miniature worlds housed in those iconic jewel-tone compacts constituted choking hazards. Then, seemingly out of nowhere, a slew of them vanished as kids moved on to newer, more excellent toys.
Despite spending decades accumulating dust, Polly Pockets began making a successful comeback in 2018, which also happened to be the first time Mattel debuted a new range since 1997. The old toy was one of the hottest commodities on the resale market in a flash. Do you think you have a vintage Polly Pocket? Polly Pocket toys released between 1989 and 1998 are the most valuable.
Easy-Bake Oven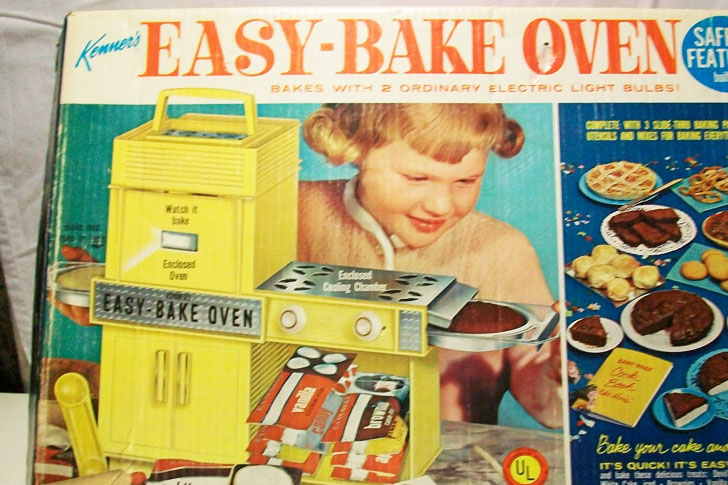 If you grew up before the year 2000, you've probably heard of the Easy-Bake Oven, the famous one-stop-shop culinary equipment we've come to know. The popular toy has been hailed by many as "peak childhood" since its creation in 1963.
Although the Easy-Bake Oven was not the first operational toy oven for children, its degree of popularity was due to the use of a light bulb as a heat source and the large number of ingredients and baking equipment offered. While the toy was popular in the 1990s, the classic baking machine is now valuable. Many people have sold their sets on eBay. The toy is worth up to $300 nowadays, and we discovered one from the 1990s on eBay for roughly $50.
Atari 2600 games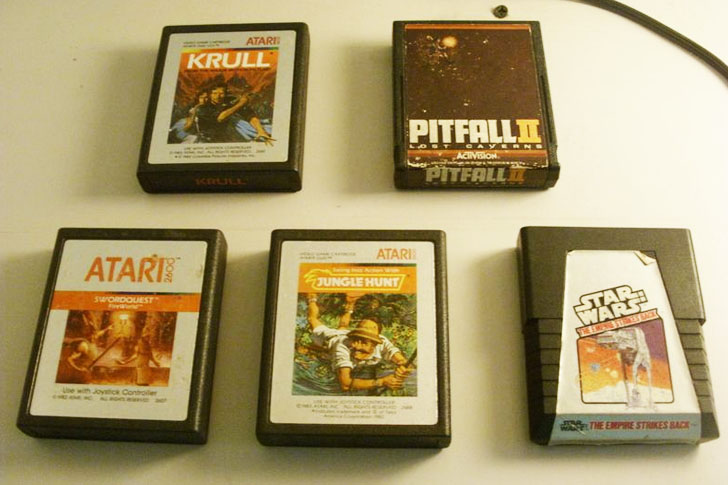 With the introduction of the Internet, preserving video games has become substantially easier. However, some people continue to perform the excellent task of conserving the cartridges from which the games are taken.
Don't let your old Atari 2600 games collect dust in the basement; they could help you make a lot of money. The most valuable game is Air Raid: a copy sold for $31,600 in 2010 and a boxed edition with an instruction manual sold for $33,433 in 2012. It was discovered in a family's storage by a father-daughter combo, and the daughter used her portion of the game's sale to buy an investment house. This game is so rare that it sells for a lot of money even without the box.
Teddy Ruxpin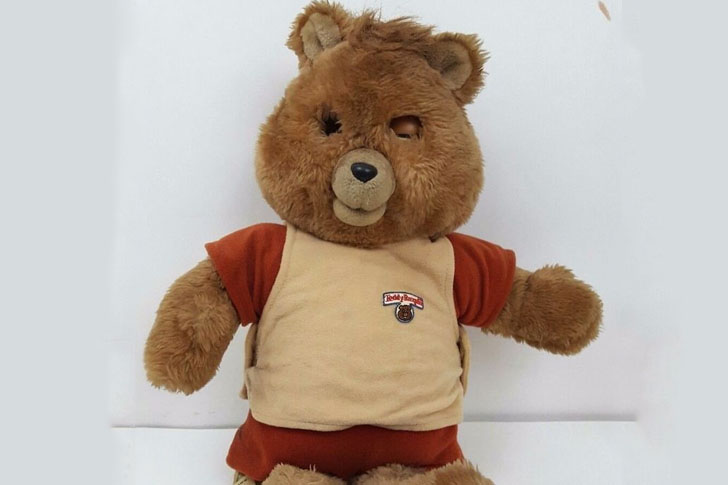 Teddy Ruxpin, the notorious teddy bear, first appeared in the toy industry in 1985 and quickly became one of the world's most popular and well-known toys. He was not only cute and cuddly, but he could also communicate! He had a cassette tape built into his back, and his eyes and mouth moved as well when he spoke.
We may be familiar with talking bears and toys now, but this was pioneering technology in the 1980s. Ruxpin was the best-selling toy in America, and children still enjoy playing with the newest Teddy Ruxpin variants. The toy began to gain value as soon as people set him down. Want one? You'll have to shell out $400 off your credit card if you want an original.
Tamagotchi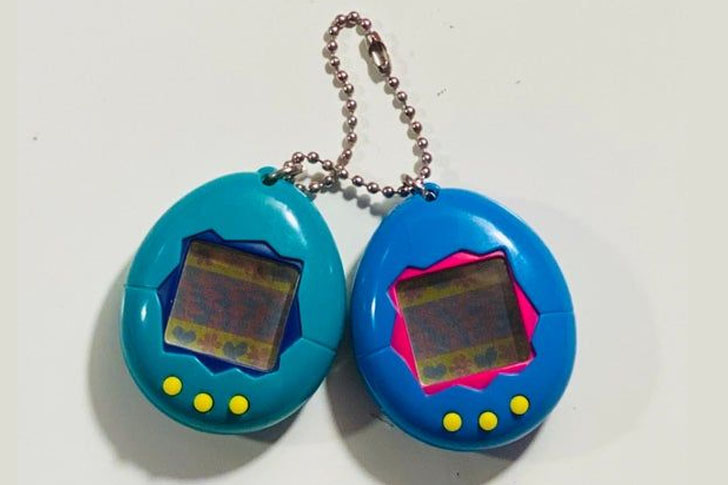 Remember Tamagotchis, the beeping critters you had to "feed" and care for regularly? Tamagotchis are toys that blend all of the best aspects of the 1990s. They are small egg-shaped electronic pets that gained prominence in 1997. Now they're making a comeback for the new generation.
Some of them are pretty valuable these days. Some Tamagotchis sell for over $300, although it's unlikely that yours will. Tamagotchi had over 40 different versions (lines), each with its own set of colors and variants. Right now, eBay vendors are selling 1996 Tamagotchi for anything ranging from $40 to $2,000. To be worth the trouble of reselling, your Tamagotchi would have to be one of the rarest models out of the 79 million sold.
Pokémon Cards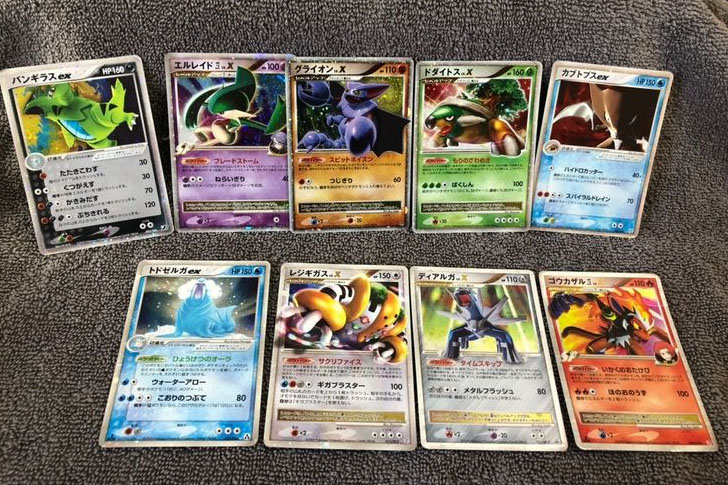 Who would have thought that those Pokemon cards you collected when you were a kid would be worth a lot today? The Pokemon series, which was created by Satoshi Tajiri, first appeared in 1995. By 2003, Pokemon trading cards were launched in the United States and they boomed. Just like decades ago when Beanie Babies first appeared, kids wanted to get their hands on the entire collection. It is not surprising that these cards sold more than 25.7 billion across the globe.
If you are one of those kids who made investments in these trading cards, you can easily sell it at a high price. In fact, if you got the Japanese version of the Pikachu illustrator card, you can sell it for as high as $100,000.
Monopoly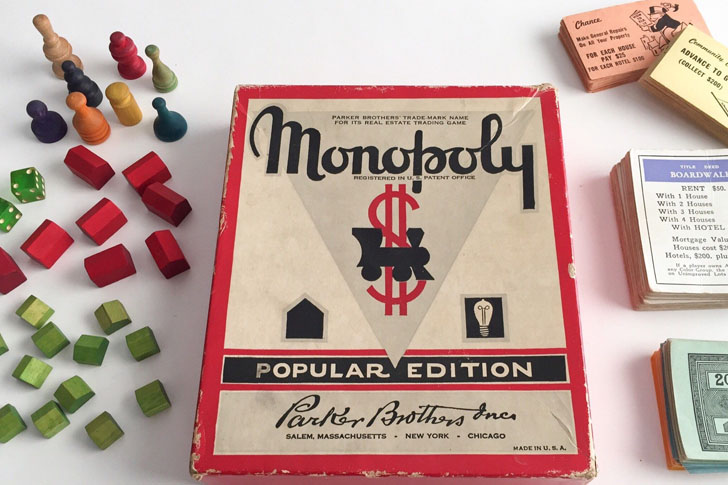 Parker Brothers first released the money-focused board game back in 1933. According to Anderson Dowell, it was based on a previous toy, "The Landlord's Game", released in 1903, that was designed to showcase the greed associated with monopolization. The creator of the game, Elizabeth Magie, wanted to show Ricardo's Law of economic rent at the time.
On the other hand, the Monopoly that we know today was made by Charles Darrow. He made the game using oilcloth before it became stiff cardboard. If you are one of the lucky few who managed to keep earlier versions of the game, you can sell it for around $146,500 depending on its condition. Just imagine how much you can add to your pool of investments with this kind of toy.
Hot Wheels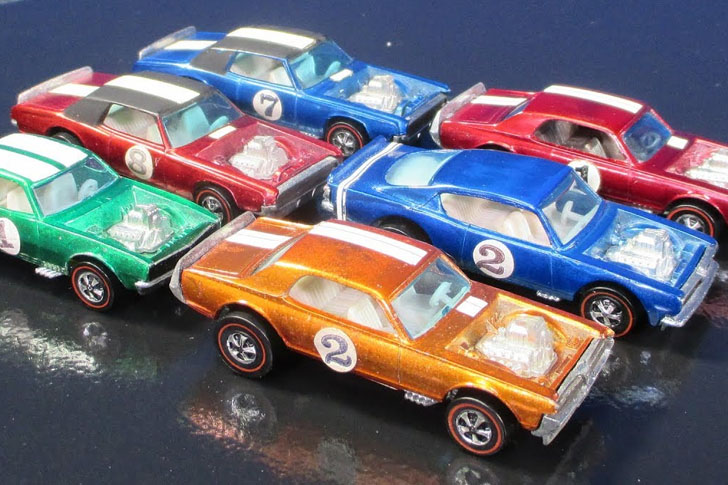 You might be surprised to know that some of these mini cars have the same prices as real cars. In fact, someone sold a 1969 pink rear-loading Beach Bomb Volkswagen Hot Wheels car for a whopping $125,000! Don't get your hopes up though because they released only one piece of this car, hence the expensive price.
On the other hand, if you have other Hot Wheels in your possession, you can check its price online. If you are willing to go the distance with your collection, you can head to the Annual Hot Wheels Collectors Convention in Los Angeles. Who knows? You might have used your investment money to purchase a Volkswagen Minibus before, which you can sell for $20,000.
G.I. Joe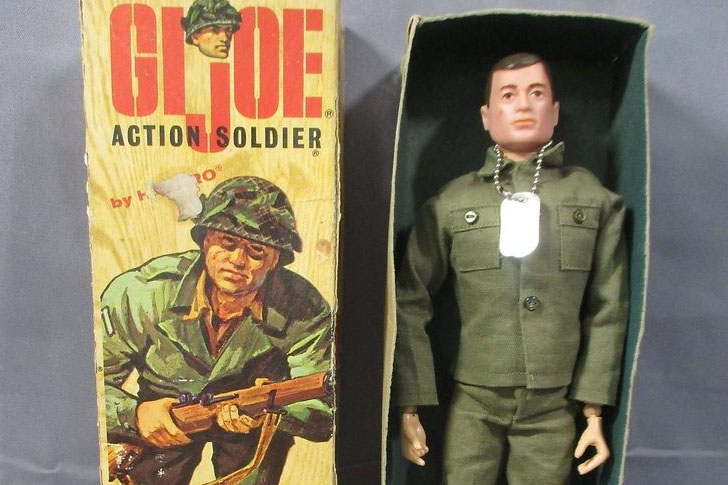 G.I. Joe first burst into the scene in 1964 with a selling price that depended on the version available. For example, you could have gotten the basic version for $2.54 back in 1968 while a talking model was priced at $4.94. On the other hand, a nurse action figure was sold at $5.66 at the time. Fast forward to today and these vintage toys can sell much more than their original price.
Take for example a prototype of the G.I. Joe that was sold for $200,000 at an auction. Others were sold for much less, like the Missile Command Center. This version was sold for $17,500. Go check your toy soldiers to see whether you are sitting on a potential gold mine. After all, some were sold for $10,000 at least. You have to give yourself credit for still keeping the toys you had when you were a kid, don't you think?
Vintage Soda Crates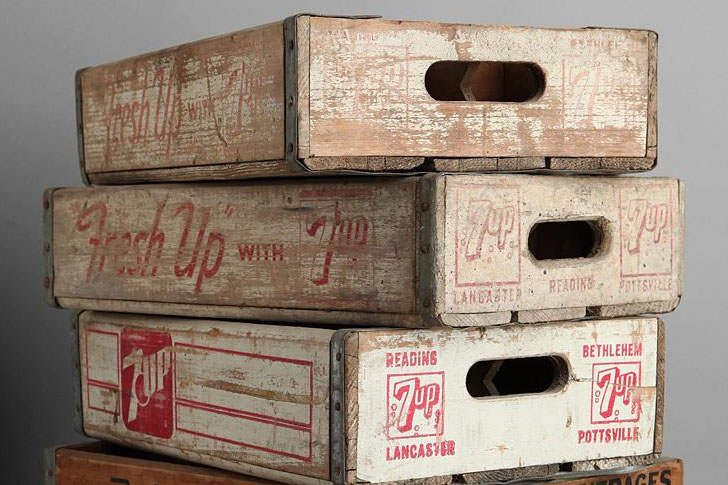 It is quite surprising to learn that there are those who are willing to use their credit cards to purchase vintage soda crates. In fact, these wooden crates can be sold for around $200! Coca-Cola crates are in high demand, and many are willing to purchase them for a high price. For example, their 1948 yellow wooden crate was sold on eBay for $199.
Aside from that, if you have an Eight Ball crate that is in mint condition, you can sell it for less than that. Also, good news: even if your soda crates aren't in good condition, they can still fetch a good price. To a certain degree, wooden crates are sturdy, and their vintage vibe is a plus in any home.
Barbie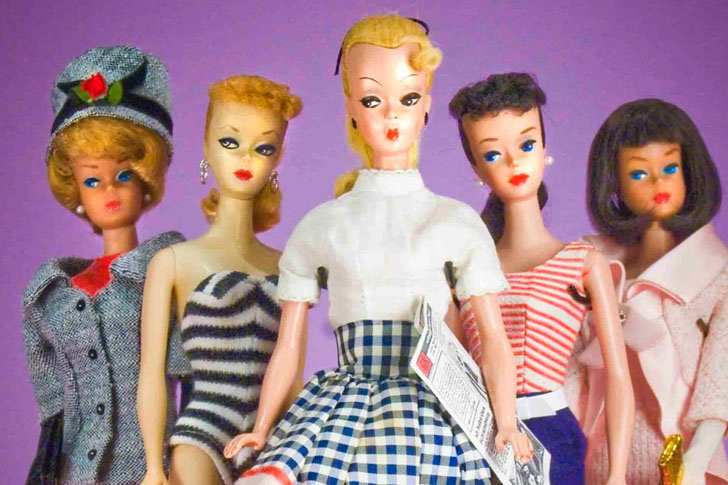 A lot of little girls wanted Barbie dolls back in the day. Not only were they pretty, but they can also change their outfits, too. Imagine if your parents bought you one with their investment money and you were able to keep it in good condition. You might be surprised to learn that you can sell it for a lot of money these days. The same thing happened with the Barbie doll that was created by Stefano Canturi, which was sold for $302,500.
Ruth Handler, the co-founder of Mattel, was the brains behind the Barbie brand. Over the years, the dolls became more modern looking, and designers have come up with different outfits for the doll. But there is no doubt that vintage Barbies fetch a good price.
Retro Lunch Boxes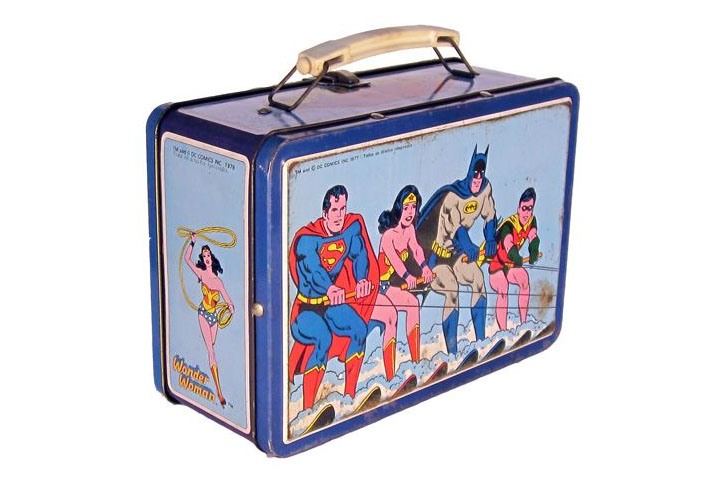 You might have brought metal lunch boxes to school when you were little. Not only did they keep your food warm, but they also doubled as a chair while you were waiting for your parents to pick you up. Aside from that, they also sport different images such as rock bands, cartoon characters, and others. Would you believe that these tin boxes can fetch you a good price?
In fact, a vintage Bonanza lunch box can be worth $130. A Beatles lunch box can be sold for $400 even if it is not in pristine condition. How cool is that? Although plastic lunch boxes were a rage too, they are not as impressive as their metal counterparts. Still, if you have one, you can check online how much it's worth to add to your investment money.
Beer Cans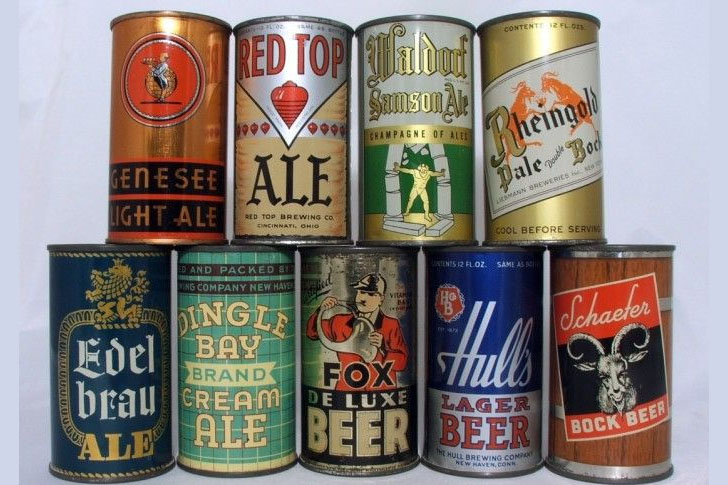 Before you throw away that can of beer you've been drinking in the trash, think twice — it might be valuable. If you are going to sell it, it would be better if you knew how much it would cost in the future. This may sound odd at the moment, but did you know that you can sell these beer cans for a good price? A man called Jeff Lebo has been collecting beer cans for the past four decades.
He wants to convert his property into an eco-resort with all of his 87,000 cans of booze now worth more than a million dollars. Aside from that, a flat top beer that was manufactured between 1935-1941 can have a price of $35 to $1000. The investments you made in beer can be worth a lot of money in the long run.
Polaroid Cameras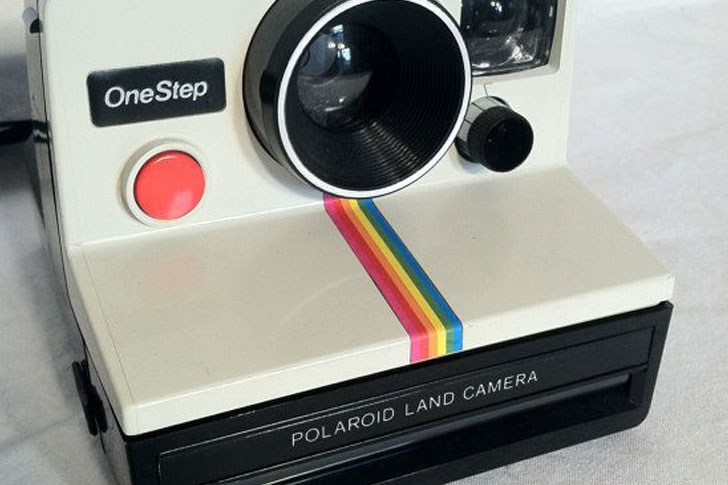 No one uses cameras these days, right? Even journalists and other media personalities rely on their smartphones, right? Well, not all of them. In fact, Polaroid cameras are still selling like hotcakes, especially the modern ones. This does not mean that you will not find vintage Polaroids. In fact, if you have some money, buying these can be a great investment.
Polaroid cameras are popular because they can print photos immediately. Aside from that, the photos will look like they have gone through your favorite Instagram filter. How much will it cost you to buy one? The 1960 Polaroid 120 was sold for $420. On the other hand, if you are thinking of selling yours, you can get a good price for them depending on their condition.
Vintage Christmas Ornaments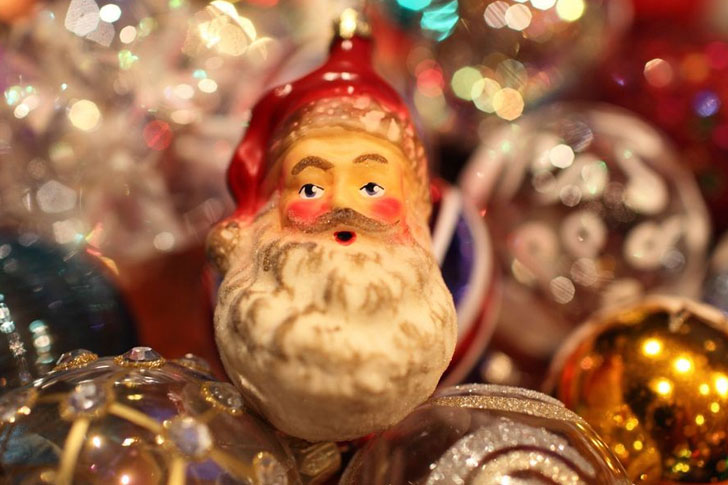 Another vintage item in your home that can fetch you a good price online is vintage Christmas ornaments. Christmas is one of the most popular holidays in several countries, and because of this, there are many out there who have lights and ornaments that they've collected over the years.
Well, if you are thinking of reducing your collection, then you'll be happy to know that your vintage ornaments can make you money. In fact, if you've managed to keep those 1880s blown glass ornaments, you can sell them for a fortune. We give credit to those who have kept their Christmas ornaments from a long time ago because they are sitting on a potential gold mine. Indeed, if you're lucky, the money from a vintage ornament can mean Christmas all year.
Mason Jars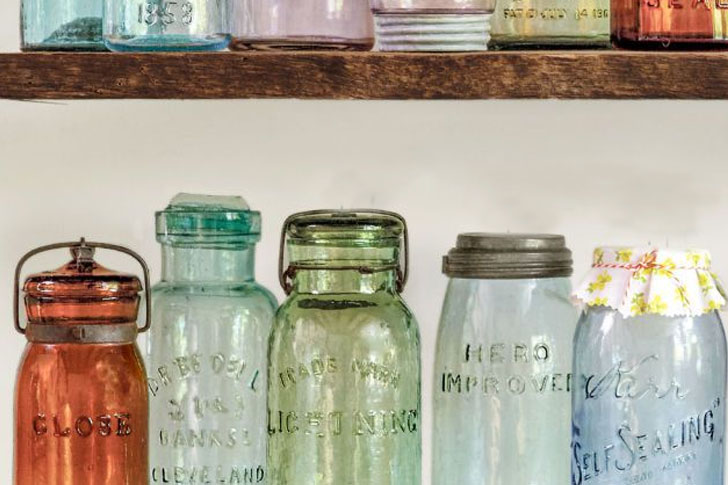 Mason jars may be common in restaurants these days, but they are not the only ones that have value. In fact, even before they grew in popularity recently, they've been used for preserving fruits and other perishables. This is because there were no refrigerators back in the day. Of course, there are specific brands that are sure to fetch a good price today.
According to Country Living, brands like E-Z Seal by Atlas, Beaver Jar made in Canada, the Upside-Down, and Lightning Jar by Ball, are just a few examples of those that can be sold for a good price. Ask your parents if they were able to keep some. Who knows? You might be able to sell them for $1,000. You can use the money to fix your flooring or do renovations at home.
Cereal Boxes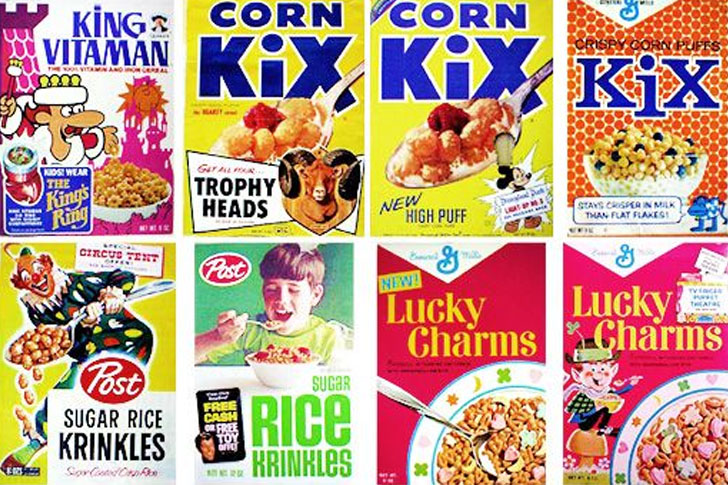 A lot of items from the past have a huge value. From beer cans to wooden crates and cereal boxes, they can be sold for a good price today. Of course, the cereal box will need to remain unopened for it to have any value. You might be surprised to learn that there are those who are willing to pay a lot for them these days.
In fact, your cereal boxes don't have to be from the early days. Even a box of Sugar Pops that was released in 2009 can be sold for $161. In fact, someone sold their box of Nabisco Shredded Wheat for more than $1,000! If only we knew they would have this price today, we wouldn' have eaten our cereals back then. With the amount that you can get from these boxes, you might even get to pay your credit bills too.
VHS Tapes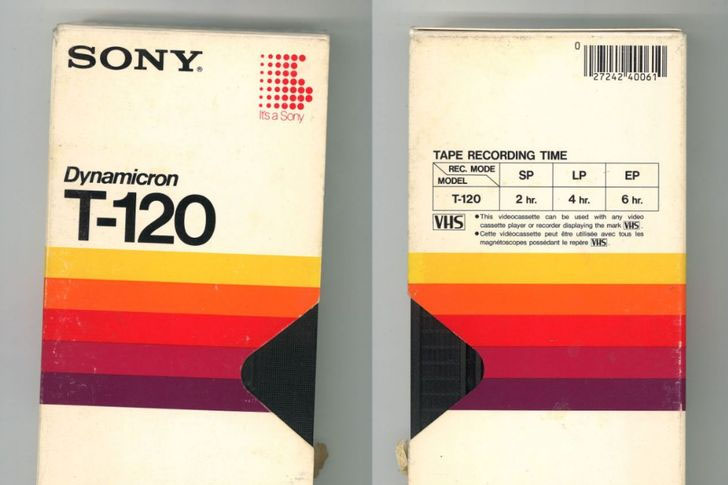 VHS tapes are also included in this list of vintage items that are worth good money. However, keep in mind that not all VHS tapes are worth a lot. According to Oprah magazine, Black Diamond Disney VHS tapes can be sold for a high fee on eBay. Just make sure that you temper your expectations with the retail price.
Collectors who are willing to spend more than $1,000 prefer VHS tapes that are sealed and in good condition. For example, a vintage Aladdin tape has a retail price of $1,300, while a sealed Beauty & The Beast VHS tape can be worth around $1,500. To their credit, those who collect these know the value of old technology because of its historical importance.
Rare Cookie Jars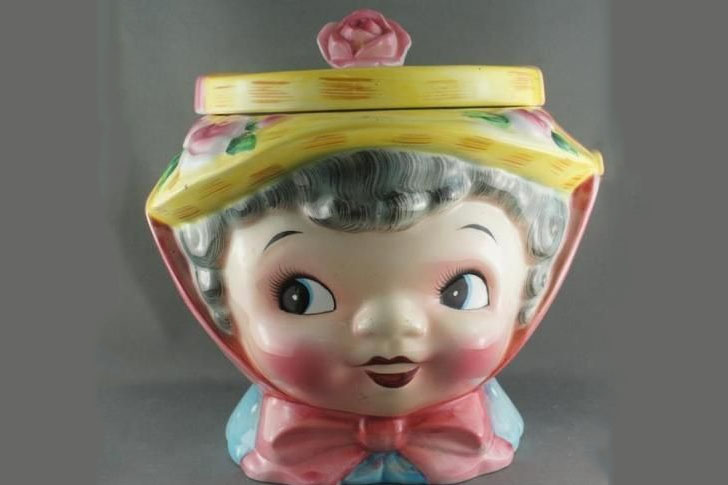 Many people no longer keep jars of cookies at home due to the adoption of healthy eating everywhere. Some people don't use cookie jars anymore because they haven't curbed their sweet tooth. Did you know that the beautifully crafted ceramic cookie jar can have a high value? An Uncle Mistletoe Marshall Fields cookie jar was sold for $1,200 in the online market.
Now is a good time to check your parents' attic or basement to see if they have any cookie jars from the 40s or 50s lying around. Don't forget to give them credit if they do have one because jars are worth a lot of money. In fact, those with cartoon character designs can be sold for around $1000.
1980s Boomboxes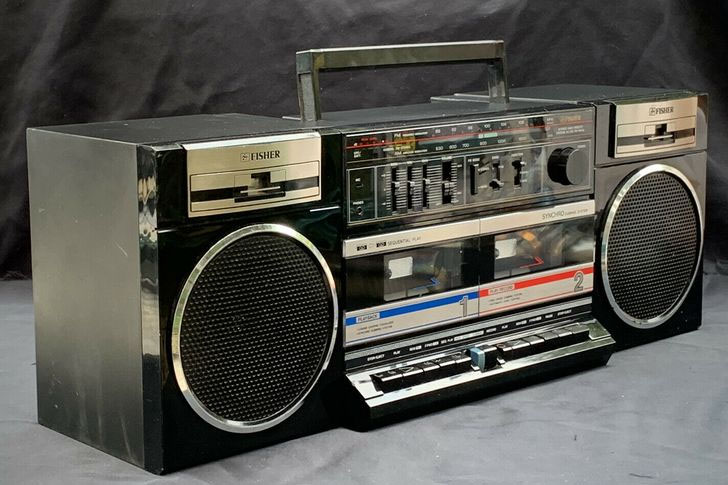 Kids nowadays don't know what a boombox is let alone how to use one. Unless they are considered hipsters or people with a love for vintage finds, these radios played a part in the music industry. Aside from playing cassette tapes, modern versions come with CD players, too. Of course, now that we have smartphones, we don't need to bring this heavy equipment all the time.
But you might be surprised to learn that the Boombox Ghetto Blaster can fetch up to $1,600 online. In fact, these boom boxes were a staple in the United States back in the day when young kids used to bring them wherever they went. This was one of their biggest investments back in the days.
1990s CDs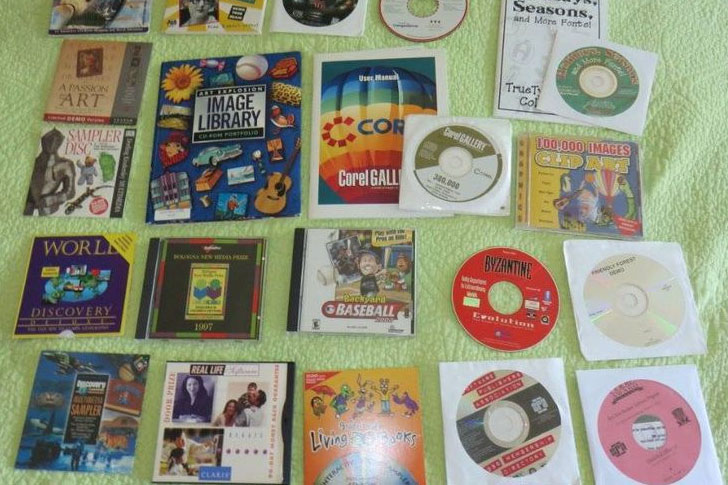 The 1990s gave us the CD player, where we can jam to the songs of our favorite bands without the need to rewind our cassette tapes. But would you believe that there is an entire generation out there who hasn't inserted a CD into a CD player before? But since we now have streaming platforms, don't just throw your CDs in the trash. After all, you can still sell them for a fee.
Although CDs are no longer as popular as they once were, they are still vintage items today. In fact, if you check current listings online, you will find that Michael Jackson's signature series disc is priced at $1,400. Additionally, Coldplay's first ever public release in 1998 is sold between $1,000 to $1,500. Time to check the CD collection that you spent your investments on to see which ones will get you a good price.
Vintage Handbags ($400 – $3,000)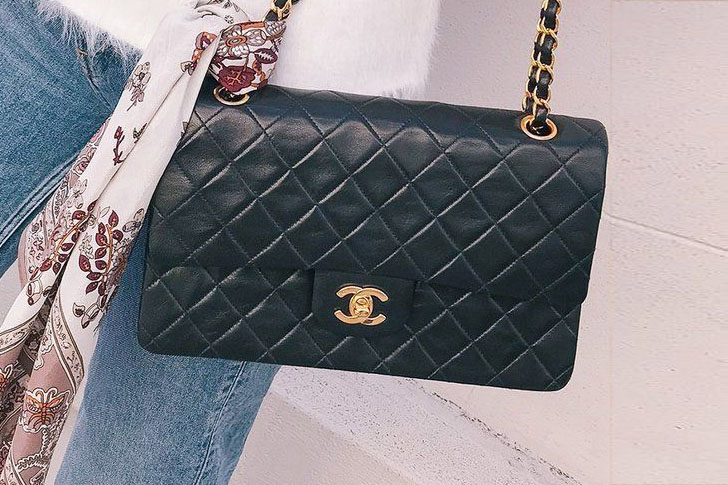 Most people have a hobby at some point in their lives, and one of them is bag collecting, in which an individual accumulates or gathers different types of purses. This hobby has been popular to a great degree since the 2000s, and people, mainly women, have got hooked on it ever since. Who wouldn't? A pair of Vintage Chanel in pristine condition can fetch up to $3,000 for the owner, with at least $400 for a run-down bag.
The famous auction house, Christie's, even started a handbag department in 2014, and its first sale was a luxury handbag. The place sold the most valuable and sought-after brands like Hermes, Louis Vuitton, Chanel, and Celine. The most expensive handbag in the world at the time was the Diamond Himalaya Birkin, which was sold for $400,000.
Postcards (as high as $4,400)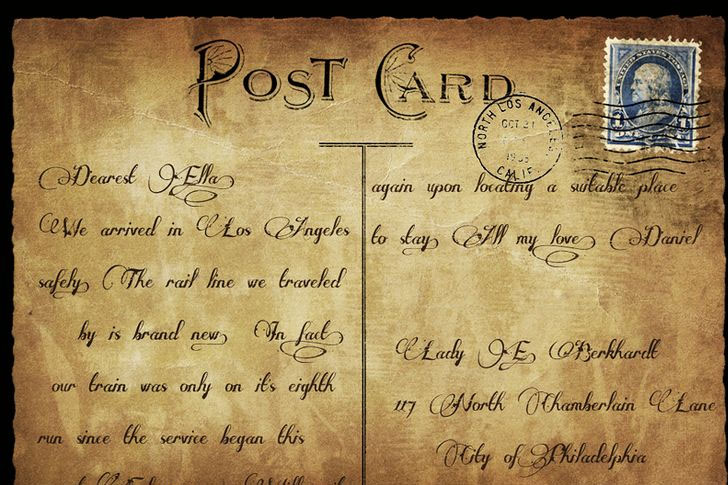 Collecting postcards can prove to be worth your while. So don't forget to purchase postcards if you walk past a box of postcards that are for sale next time. You could rake in up to a whopping $4,000 just for a thick piece of paper — of course, it should be signed by Prince Charles and Diana, or other famous people in history for that matter. We think it'll be worth the investment money, though.
The earliest known picture postcard was created by the Englishman writer, Theodore Hook. It was a hand-painted design on a card. In the late 19th and early 20th centuries, postcard productions became a convenient and easy way for people to communicate with their loved ones and they eventually became popular the world over.
"Diamonds Dogs" Vinyl Cover by David Bowie ($2,500 – $7,500)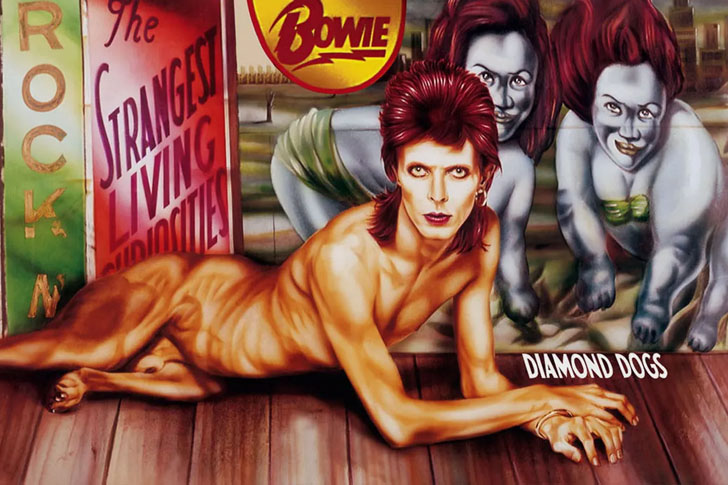 David Bowie is considered one of the most influential musicians of the 20th century. He was critically acclaimed for his innovative work in the 1970s. The English musician had a significant impact on popular music because of his stagecraft and visual presentation. Bowie's record sales during his lifetime are estimated to be over 100 million worldwide, which makes him one the best-selling artists of all time in the music industry.
Speaking of a profit-making hobby, the vinyl cover of Bowie's album Diamond Dogs can fetch upwards of $7,500. At the time of its release, though, the cover proved to be controversial and was too much for the public to handle—perhaps a lawyer advised them on this. And so, the record label pulled it out of the market as a result. But for sure, some people still have it.
Vintage Band Tees (as high as $7,000)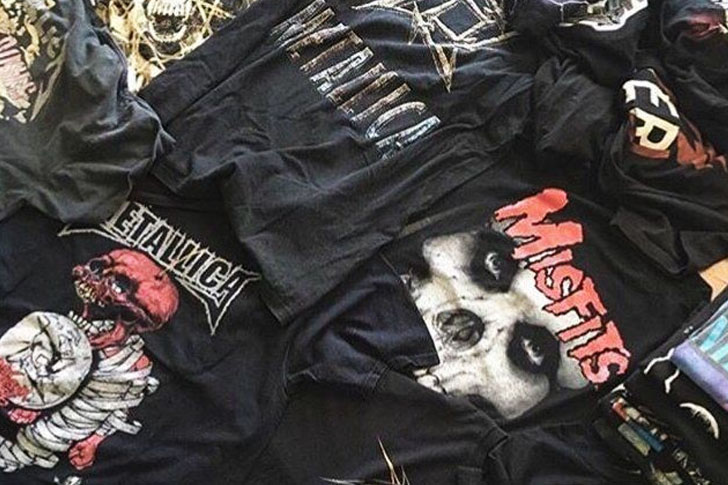 The collectibles market is so broad and varied that almost anything can be sold, and some of the most profitable items are vintage tees, with thousands of dollars in value. In fact, a vintage Nirvana shirt, which was given to crew members working during the band's Utero tour, racked up almost $7,000—no need for money loans! Another shirt was sold for a thousand bucks — it was an original 1987 Guns N' Roses Appetite For Destruction European tour.
By definition, vintage shirts are 10 to 20 years old from the time of their purchase. Any shirt manufactured prior to 2002 is considered vintage, which can be identified by its tag — but most of them are now obsolete.
Vintage Levi's Jeans (as high as $8,000)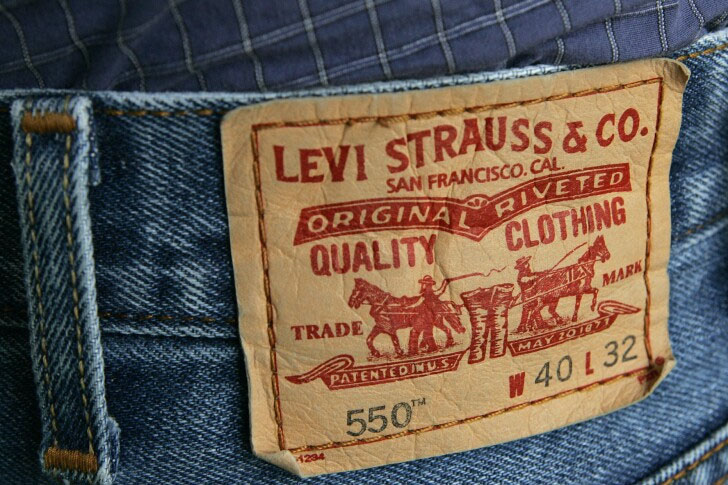 Among the famous brands in the denim market is undeniably Levi's — not only the brand new ones but also the vintage selections. Known worldwide, the company was founded in 1853 by German Levi Strauss, who was an immigrant from Bavaria. Between the 1950s and 1980s, the brand became popular among a wide array of people, such as rockers, greasers, and hippies.
The demand for Levi's jeans still grows to this day, especially for the 501 lines, and collectors have battled out at auctions to get their hands on pairs. A pair of 1950 Anniversary Levi's Jeans was listed on eBay for $8,000—credit cards can be useful for this one—and another went for $899. The latter was a rare vintage Levi's that has hidden rivets and featured a big letter "e."
Old Microphones (as high as $9,999)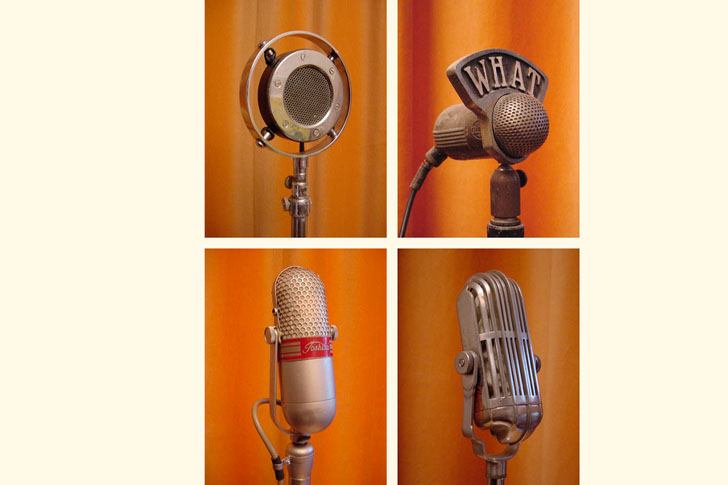 Colloquially called a mic or mike, a microphone is an apparatus that converts sound into an electrical signal and is used in several applications, such as hearing aids, telephones, sound recording, speech recognition, and many more. The first microphone was invented by Alexander Graham Bell in 1876 and was used as a telephone transmitter. It was Thomas Alva Edison, however, who invented the first practical carbon microphone in 1886.
More than a century later, it has become even more useful and lucrative, and more and more people are on the prowl for their next prized item. A Neumann U-47 from the 1940s can be worth tens of thousands of dollars online. As a matter of fact, one was sold on eBay for $9,999 — it was a good investment for the owner.
Old Cellphones ($500 – $10,000)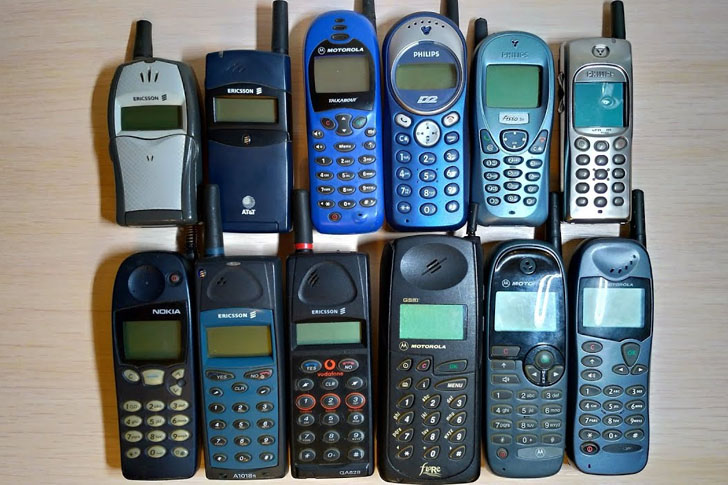 For us humans, communication is a vital part of our lives. But, of course, animals don't use cellphones like we do, which is a handheld wireless receiver. The first cellular phone was available from Motorola in 1983, but AT&T created the first version of a mobile, voice-based, two-way mobile phone.
Fast forward to today, mobile phones are becoming even more packed with technology, but that doesn't mean your old cell phones are worthless. You're in for a big surprise! These outdated devices can fetch you thousands of dollars. If you happen to have an original Motorola DynaTAC, you should know that it can sell for $500 on eBay. Oh, and if it's in its original packaging, it can sell for a whopping $10,000—not bad for investment planning.
Retro Boogie Boards (as high as $10,000)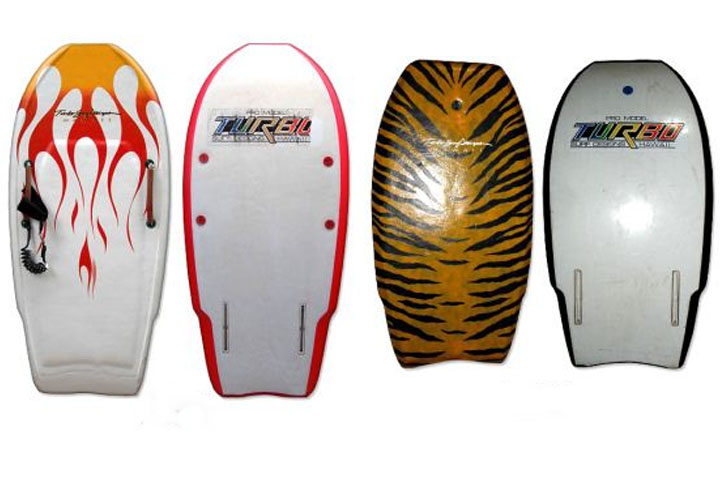 Are you looking for a place where you can relax? The beach is a great place to watch the sea or ride the waves with a boogie board. The latter is just like a conventional surfboard — it's just a brand name. Following its trademark, other companies market their versions as "bodyboards." Technicality aside, people can call them either boogie boards or bodyboards. It's all the same.
These boards can be quite pricey to some degree, and one Australian collector, who wishes to remain anonymous, according to Riptide Magazine, has put all his vintage collection up for grabs. However, the collection must be bought in its entirety — all 37 boards, for $7,400. But if by some luck you have a retro board, it can fetch you $10,000.
Original Cracker Jack Baseball Poster (as high as $61,000)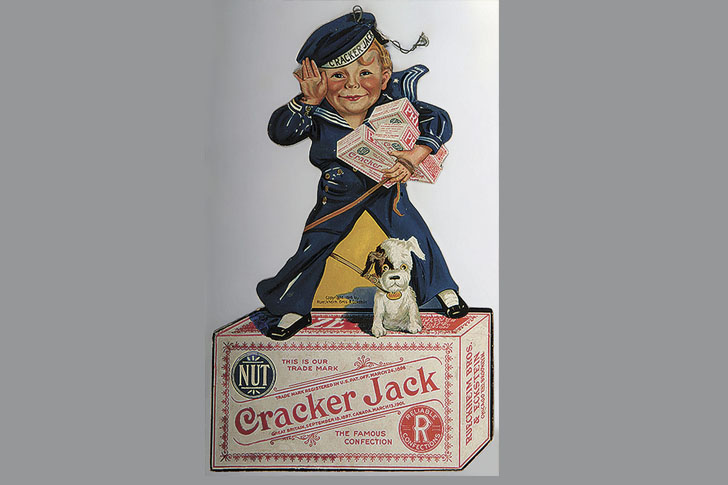 Cracker Jack is an American brand well known for having its snack foods packaged with prizes inside. The brand is also famous for its connection to baseball lore. Following Frito-Lay's ownership and marketing of the brand in 1997, the toy gifts were replaced with code that can be used to download baseball-themed games.
You might not believe this but those baseball posters that you could get from Cracker Jack are now worth their weight in gold. Indeed, a Wisconsin police officer sold his old Cracker Jack baseball poster for $61,000. That's a downpayment for an investment property! It was valued so high because it was in a pristine condition. His 1915 Cracker Jack baseball poster was bought by Mile High Card Company.
Retro Air Jordans (as high as $25,000)

For years, Michael Jordan has been the icon for sports on a global scale. He is admired by fans for his basketball skills and grace and also for his endorsement deals with the likes of Nike, Reebok, and Gatorade. While the Air Jordans continue to be a top selling sneaker today, they also have a cult following that continues to grow as the brand develops new lines for the 21st century.
Any lucky owner of an original Air Jordan 1 (black and gold) can sell his pair for $25,000. Lining up at the mall for many hours is surely worth it. At one auction, a pair of Nike Air Ships that Michael Jordan wore during his first season playing with the Chicago Bulls sold for nearly $1.5 million—how's that for investment planning.
Rare Edition "Harry Potter and the Philosopher's Stone" ($40,000 – $50,000)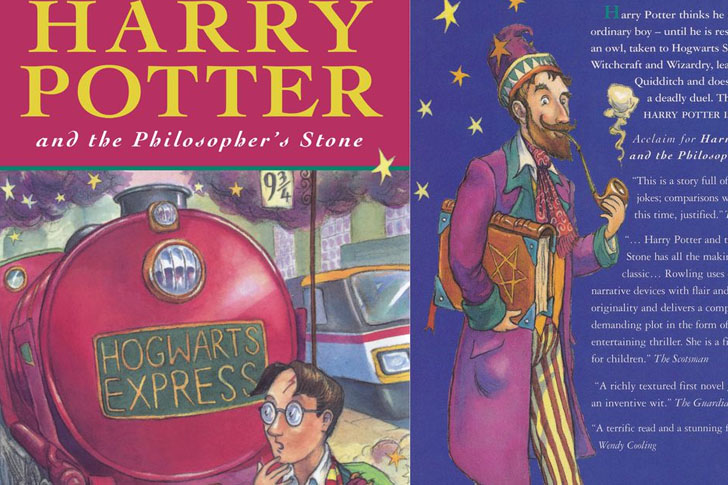 Harry Potter and the Philosopher's Stone was the debut novel of J.K. Rowling and the first novel in the Harry Potter series. It was published in the United Kingdom on June 26, 1997 and won most of the British book awards, which were judged by children, as well as other awards in the United States. The New York Times made it their best-selling fiction in 1999.
Since then, millions of people, children included, have purchased a copy of the book, and others have kept it for decades, which is a goldmine. The hardcover first edition printed in 1997 was the gold standard for Harry Potter collectors and can be worth up to $50,000. If you're wondering how to know if you have such a copy, the credit goes to "Joanne Rowling" and not "JK," as well as the print line that reads "10987654321."
Perfume Bottles ($80,000)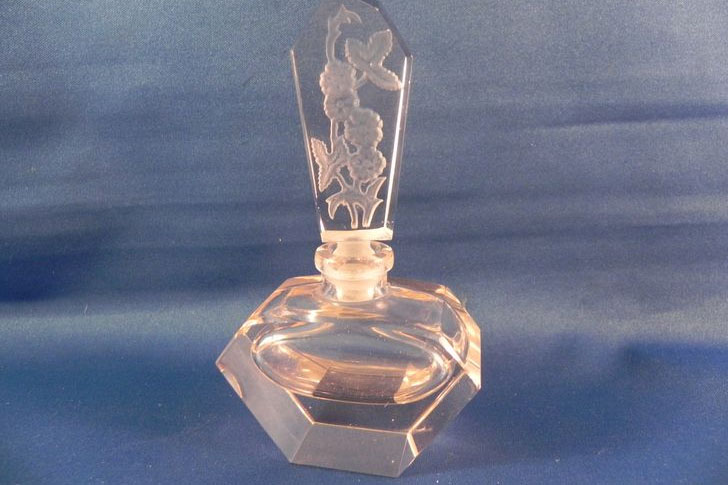 The first-ever perfume maker was a woman named Tapputi, whose existence was recorded in a 1200 BCE Cuneiform tablet in Babylonian Mesopotamia. However, it was the Hungarians who ultimately introduced the first modern perfume, which was made out of scented oils that were blended in an alcohol solution, at the command of Queen Elizabeth of Hungary in 1370.
Perfume containers have evolved since the creation of the perfume, and vintage perfume bottles nowadays are sold at incredible prices. A rare early 20th century Rene Lalique perfume bottle went for a sum of $80,000—a good amount of investment money. On the other hand, an antique appraiser, Dr. Lori, listed a couple of tips for collecting vintage perfume bottles on her YouTube channel. A 1940s perfume bottle with an intricate design and an intact stopper may sell for $75.
Old Typewriters (as high as $100,000)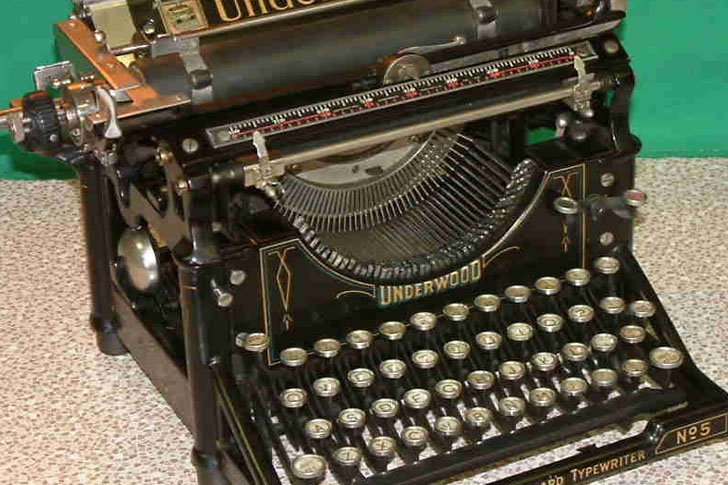 When selling at an auction, you should know that the more vintage an item is, the higher its value will be. Antique collectors, to their credit, have a knack for examining these things. One example is a typewriter. There is a feeling of nostalgia for these buyers when they look at this historical relic. The first commercially available typewriters were first introduced in 1874 and were widely used in offices and private homes.
These old typewriters can give other items a run for their money in the vintage department, as well as command a higher sum of money in the collectibles arena. A Hooven Automatic Typewriter sold for $7,500 at Branford House Antiques, a store that sells these kinds of things. But the "Rolls Royce" of typewriters, the Malling-Hansen Writing Ball, can reach a price of $100,000.
Vintage Advertising Signs (as high as $117,000)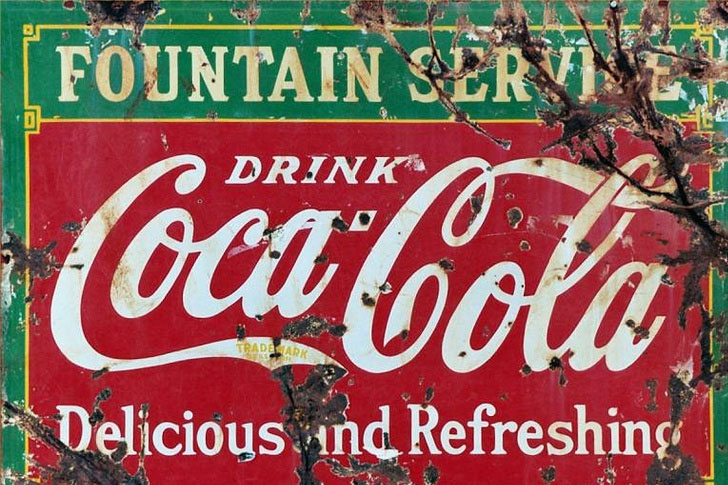 Nowadays, companies have many ways to advertise their products, from billboards and tarpaulins to websites and text messages. But long ago, these types of advertising were non-existent. They used signs, which were then
hung up in restaurants, gas stations, bars, and other places. And as decades passed, these signs were kept in a corner, waiting for their time to shine again (at an auction, that is).
These signs are now worth enough money for home finance. A vintage Coca-Cola ad sold for an astounding $117,000. On eBay, an old advertisement for AAA Root Beer was sold for $1,700. Other retro signs for Old Milwaukee and Pabst can even go higher, up to four figures. Maybe you have these in your garage. Now is the time to check them out!
Old Magazines (as high as $156,000)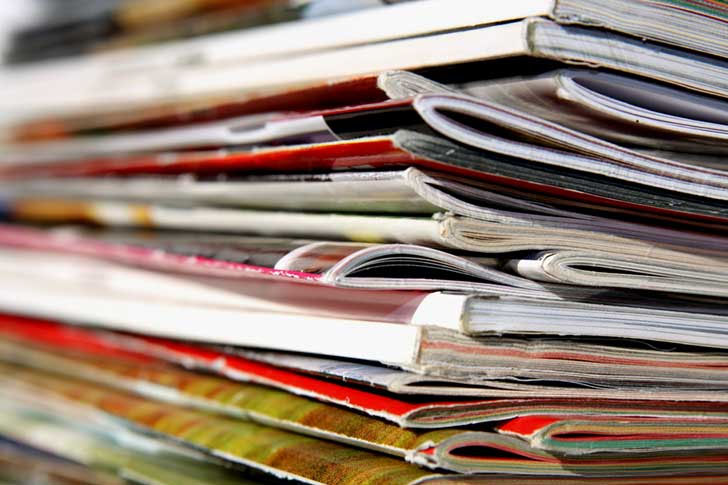 As they occupy space, things kept for longer periods can be inconvenient. But if you have kept a box full of magazines long enough, especially the vintage ones, you may reap financial rewards. Copies bought for a dollar back in the day can now be worth $20 or $30 apiece. However, the rare ones are worth even more. A copy of Beeton's Christmas Annual 1887 raked in $156,000 in a 2007 auction.
Generally, old-fashioned magazines tend to command a higher price because designers like to use them for creativity. On the other hand, if you happen to have a heap of old magazines, you can get it appraised to get a feel of its worth—they're great investments.
Steiff Teddy Bears (as high as $182,000)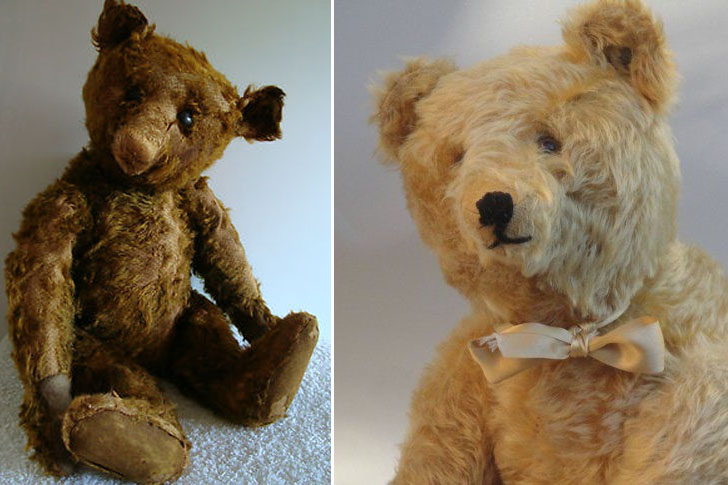 Steiff is a German toy company that was founded in 1880 by a seamstress named Margarette Steiff. Initially, the toy began as elephants, which Steiff found in a magazine and sold as pincushions. However, as children began to play with them, she went on to design many other animals in the years that followed. In 1903, the company received a 3000-piece order from a buyer in America, following a cartoon show that ultimately resulted in the "Teddy" bear craze to a great degree.
For people who have kept their original Steiff bears as a child, they can now sell them for a staggering price, as these stuffed toys are widely regarded as the original teddy bears and have become vintage collectibles. For example, a limited edition Louis Vuitton-clad Steiff Bear was sold for $118,000 at a charity auction. These vintage huggable bears' prices will surely increase over time.
Old Coins ($200,000)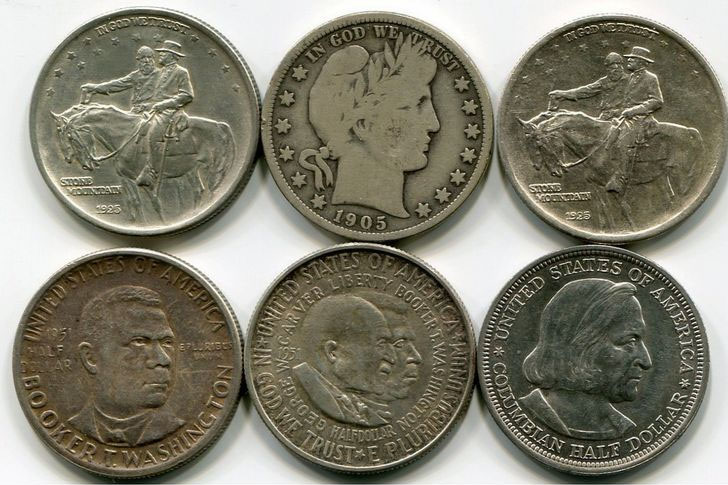 One of the most sought-after collectibles is old coins, and these coins can be worth hundreds of thousands of dollars—better be ready with those cash loans. Jeff Bidelman, an antique dealer of Rare Collectibles, was once asked to look through an abandoned house by the daughter of the late owner back in 2007. Bidelman was astounded at what he discovered.
Sure enough, the antique dealer found a bunch of 200-year-old coins buried in a hole in the wall of the house. These coins ended up being worth $200,000! The old coins will only increase in value as the years go by, so it was a great idea to keep them. It's also a good idea to check out your garage or basement. There is a chance that there are old coins stashed somewhere.
Old Stamps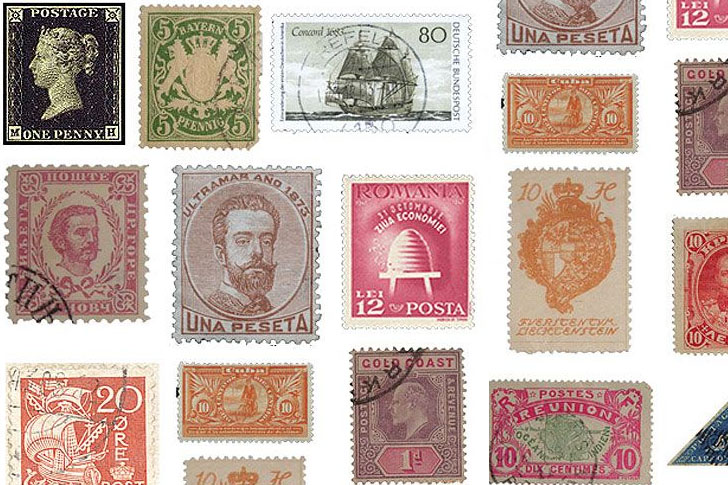 We all know how collectibles can grow to sell thousands of dollars depending on their degree of rarity. And among the age-old collector's items are old stamps. According to the American Philatelic Society, these collectors usually carry a wide variety of stamps. The experienced ones focus on collecting domestic stamps before upgrading their collection to region-specific stamps. Countries around the world issue over 10,000 stamps annually.
If you ever get your hands on a rare stamp in mint condition, you can make hundreds of thousands of dollars from it. Although, used stamps have lesser value than those in mint condition. In 2019, a collector was able to sell his mint-condition stamp collection on eBay for $200,000.
Vintage Apple Computers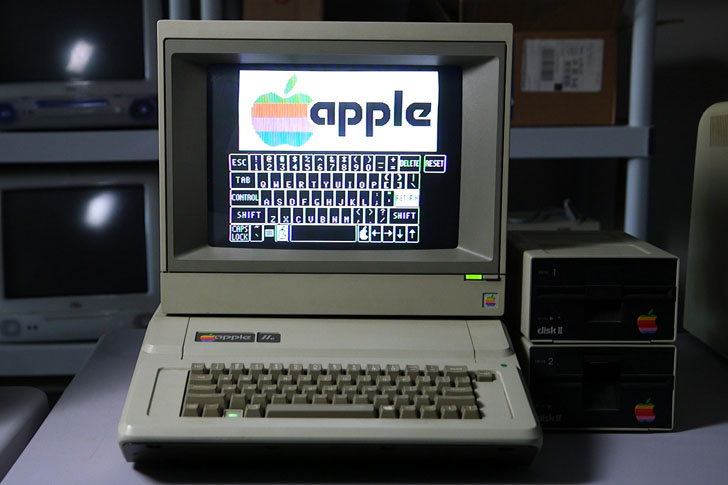 Computers have undoubtedly integrated into modern culture. And when it comes to home computers, Apple has been one of the pioneers in technology. So if ever you still have those vintage '80s or '90s Apple computers, you might be in for a treat. They're worth a ton of money–you'll be surprised.
The Apple II was one of the company's most prized investments and was one of the first commercially successful home computers. It sold from 1977 until 1993. Without a doubt, it is a historical artifact that can be sold for thousands of dollars. A collector with an Apple II with the original A2S1 system could sell it for at least $2,500. On the other hand, a rare Apple I computer in mint condition can go for over $200,000.
Action Comics No. 1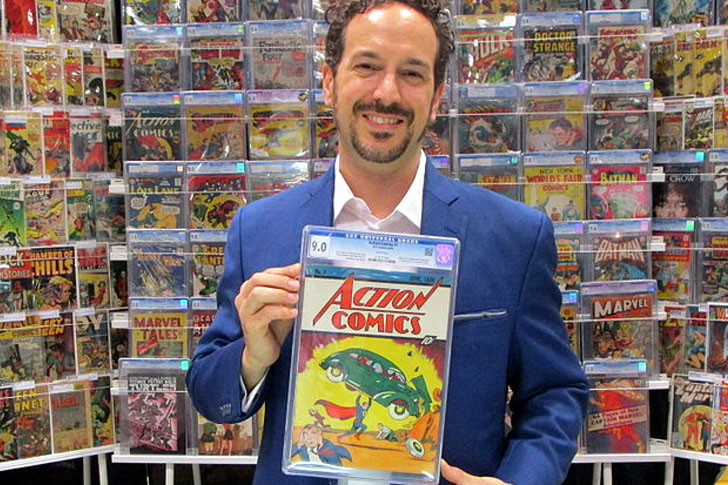 Any old-school hardcore comic book fan knows that some of these pieces of literature have always been considered collector's items. And the more vintage and rare  a comic book issue is, the higher its value will be.
One lucky individual by the name of David Gonzales was fortunate enough to stumble upon a copy of Action Comics No. 1. For those unfamiliar, comic book fans credit this issue for being Superman's debut. Gonzales was able to sell it for $175,000. Unfortunately, his copy was only graded as 1.5 out of 10 due to a damaged book cover. However, a grade 9 out of 10 copy of this issue can go for at least $2.16 million.
You've Reached The End