Famous Hollywood's Golden Age Icons Who Are Still Alive And Motivating Fans
We know their names and have seen their films and TV shows, but it's easy to forget that some of Hollywood's legendary pioneers are still alive today. Some have been there since the start of Old Hollywood's golden age, so they've seen it all. Many have contributed to the advancement of actor equality and set the road for today's stars. They influenced how we view TV and film, and people remember their legendary investments of all generations.
The route to Hollywood and the acting industry can be challenging, but those who have made it this far wouldn't change anything. These icons are legends in their privilege, for better or worse. These are some of today's most senior actors in Hollywood.
Alan Alda | 86 Years Old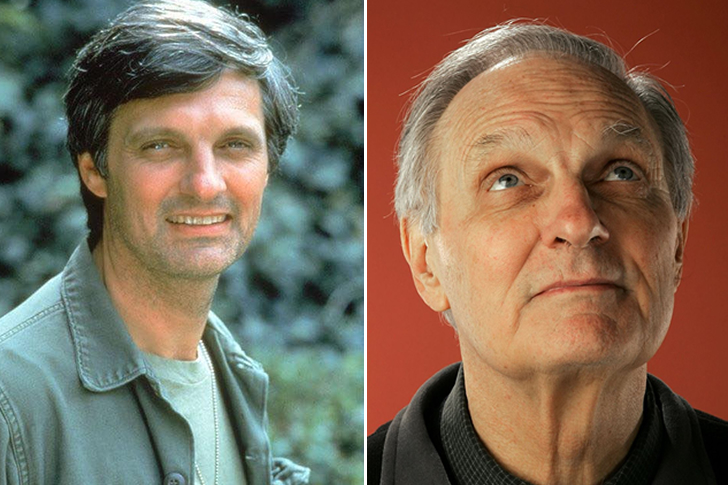 Alan Alda made his Broadway and film debuts in 1959 and 1963, respectively, but his role on the TV show M*A*S*H cemented his fame. M*A*S*H allowed Alda the opportunity to develop his complete spectrum of artistic talents, earning him more than 20 Emmy nominations and five wins for his work on the series. It showcased his talents as a socially conscious writer, director, and performer.
Alda acted in the show, directing and scripting a few episodes. He received numerous credits for his role on M*A*S*H, including more than 20 Emmy Award nominations. Over the years, he has won TV's most prized award in various categories. Alda starred in Steven Spielberg's Cold War movie Bridge of Spies in 2015. He was also part of 2019's Marriage Story.
Angela Lansbury | 96 Years Old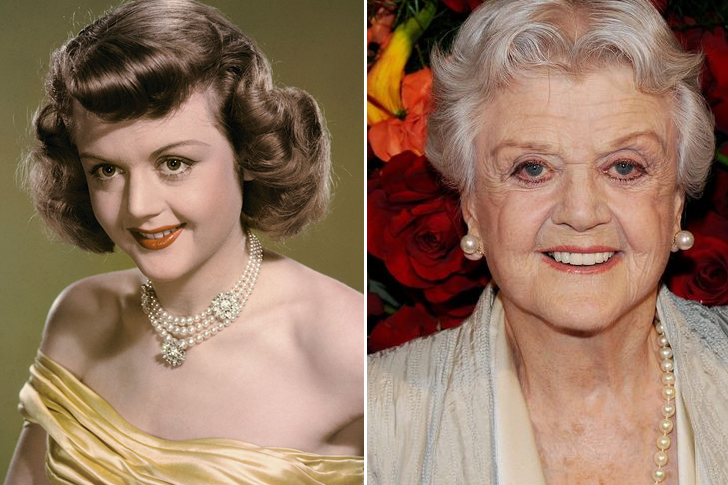 Angela Lansbury has found success on stage, screen, and TV. She is an actress with Irish ancestors who is British-American. Lansbury moved to the United States in 1940 to flee the German bombardment of Britain during the Second World War. She maintained her family by working menial jobs until landing prominent roles in films and on stage. She garnered two Academy Award nominations before turning 21 for her roles in Gaslight and The Picture of Dorian Gray, making her the youngest actress to do so.
She wowed the crowd with her performances in films such as The Manchurian Candidate and has earned a prominent degree for playing the lead in the detective series Murder, She Wrote. She returned to the stage and portrayed several critically acclaimed roles.
Ann Robinson | 92 Years Old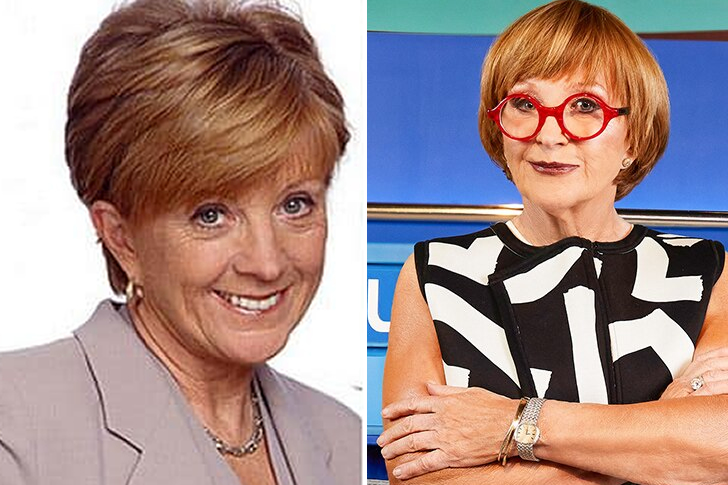 It is an extraordinary achievement to live and pursue one's dream vocation till one reaches old age. Ann Robinson's life and times show her a dedicated woman with significant investments. She has never worked in different occupations at the same time. She started her career right after finishing her education and is still working today.
Robinson is a journalist and TV presenter in the United Kingdom. She began her work right after graduation and continues to do so even at her advanced age. Robinson started her career in 1967 as a reporter for the Daily Mail. After hosting the popular BBC game show The Weakest Link, she gained worldwide prominence. She is still hosting the Channel 4 quiz show Countdown until today.
Audrey Dalton | 88 Years Old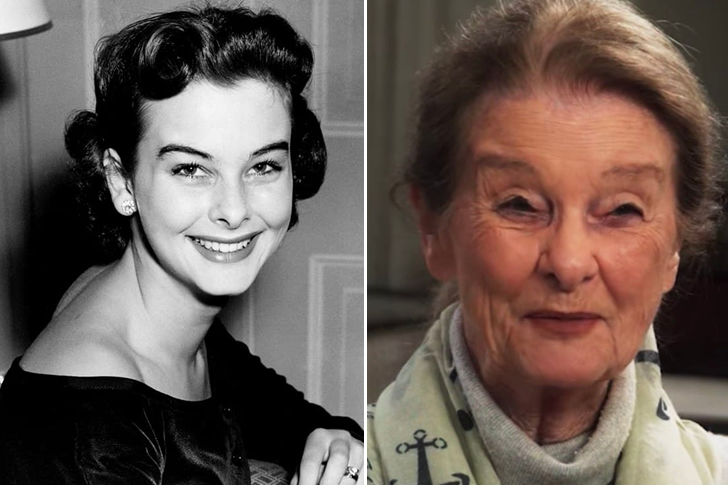 Audrey Dalton signed on for Hollywood's 1953 dramatization of the iconic maritime disaster. That happened four decades before James Cameron's 1997 movie Titanic made waves.
Dalton knew she wanted to be an actress since she was a child, performing in school plays and applying to the Royal Academy of Dramatic Art after her family relocated to London. A London-based Paramount executive spotted Dalton in a play and invited her to audition for the planned film The Girls of Pleasure Island while she was still at RADA. Dalton landed in the United States in 1952 and co-starred in Pleasure Island before being loaned out to 20th Century-Fox for My Cousin Rachel and Titanic. Later, Dalton earned credits in films and on TV.
Barbara Mandrell | 73 Years Old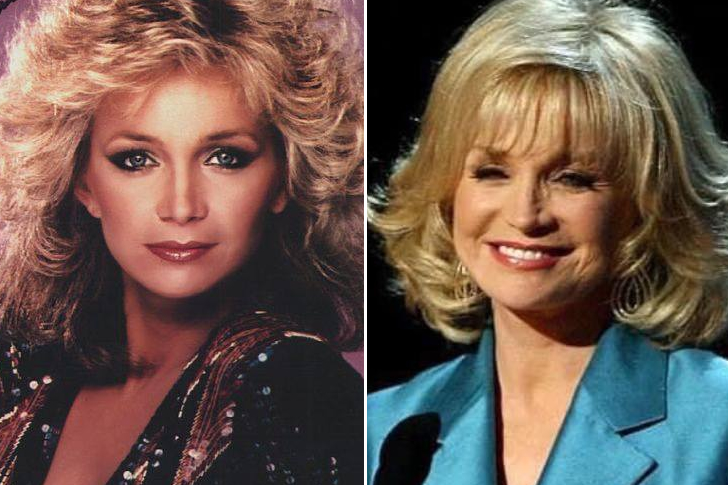 Who can you think of when we talk of the most iconic female country stars of all time? Dolly Parton, Patsy Cline, Loretta Lynn, and Reba McEntire are usually the first names that come to mind, but what about Barbara Mandrell?
Mandrell was one of the most popular country musicians in the 1970s and 1980s, winning two Grammys and being named Entertainer of the Year at the Country Music Awards twice. She did, however, retire from the public eye in 1997, after a performance at the Grand Ole Opry House. She hasn't made the news or made any public appearances regarding her music investments in the years since, preferring to garden, paint, and spend time with her family and dogs instead.
Barbara Rush | 95 Years Old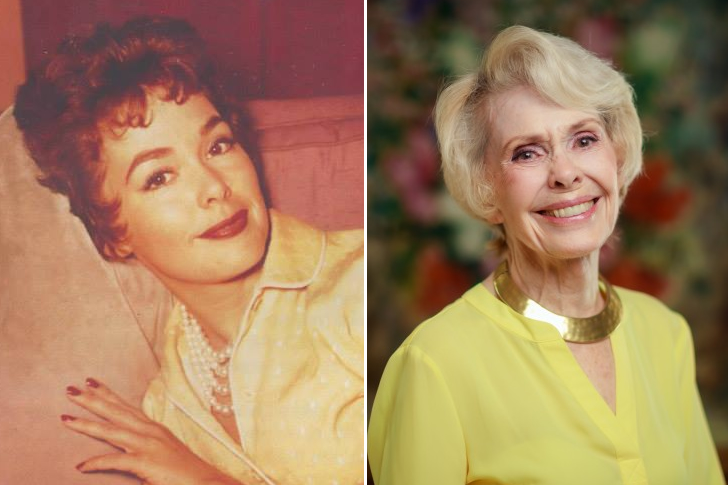 Barbara Rush was an attractive leading lady who always appeared in well-bred roles. She made her film debut with a small role in Molly. She portrayed leading ladies in some top films and appeared in several forgettable ones before breaking into television in the 1960s.
Despite her early prominent credits in Paramount films such as The First Legion, Rush is most known for her turns as Joan in The Young Philadelphians and opposite Frank Sinatra in Come Blow Your Horn. Rush stayed active on stage as she approached the age when actresses found it challenging to land roles. She starred in comedies like Forty Carats and Same Time, Next Year. Additionally, she was commissioned in A Woman of Independent Means.
Barbara Walters | 92 Years Old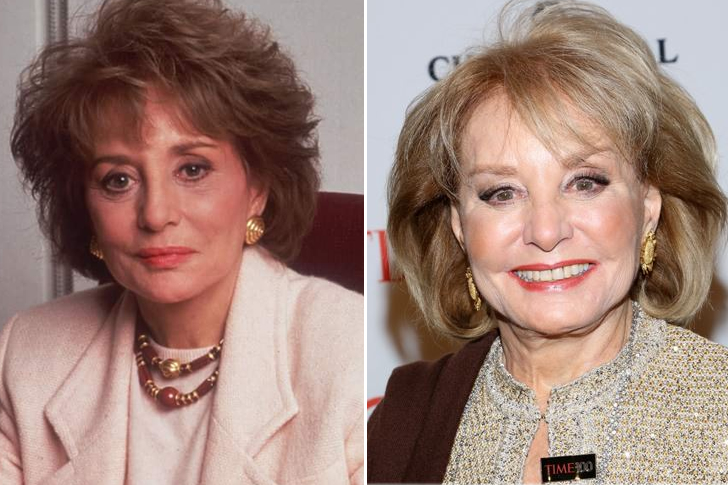 Barbara Jill Walters rose to a prominent degree as the segment producer of The Today Show. She was the first female to "co-host" for a news program. Because she was so popular with the audience, the station decided to give her more air time. She's known for her blunt, no-nonsense style of speech and would speak whatever comes to her mind.
Walters was the first female co-anchor of any network evening news when she worked with Harry Reasoner on the ABC Evening News. She was an ambitious woman who became a role model for other female journalists. She has since hosted many morning television programs, including Today and The View. Walters also co-hosted and produced the news magazine 20/20 for 25 years.
Barrie Chase | 88 Years Old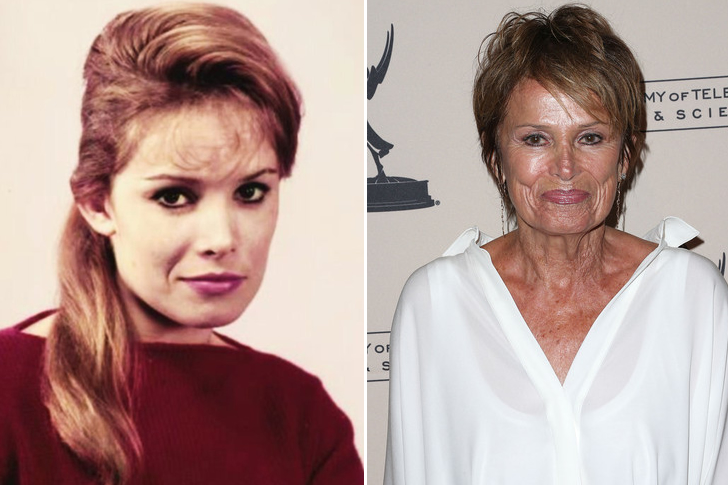 Barrie Chase began making investments in the movies in the second part of the 1950s. For the next two decades, she was the last performer to gain popularity as a dancer. She was raised in California after her father got into the movie business, and she went to the Westlake School.
Her passion for dancing and athletics, including swimming, began at three. She eventually decided to pursue dancing as a vocation. But Chase's introverted character stopped her from doing so with zeal. She appeared in the Goldwyn production of Hans Christian Andersen and the dream sequence in Daddy Long Legs. She retired from acting in the 1960s after marrying a wealthy medical entrepreneur, but she reappeared briefly in the late 1970s.
Berry Gordy | 92 Years Old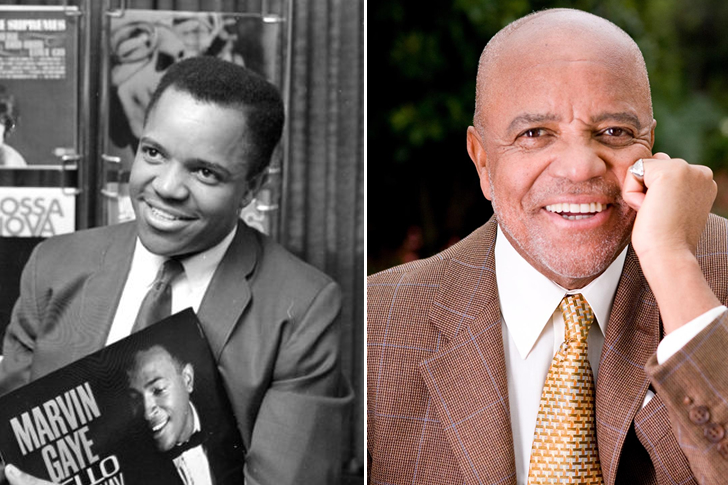 The founder of Motown Records, Berry Gordy, accomplished what they thought was impossible. He brought Black music into the homes of millions of White Americans, assisting both Black artists and their culture in gaining acceptance and paving the way for a slew of successful Black record executives and producers.
Although Motown's music was not as raw or edgy as other R&B labels, the songs written, recorded, and released from Hitsville USA are among the most durable, sophisticated, and popular music of our time. Gordy identified and nurtured the skills of influential musicians such as Diana Ross, The Supremes, Michael Jackson, and Smokey Robinson. Years after Gordy sold the firm, the degree of excellence he established at Motown lives on.
Bill Hayes | 96 Years Old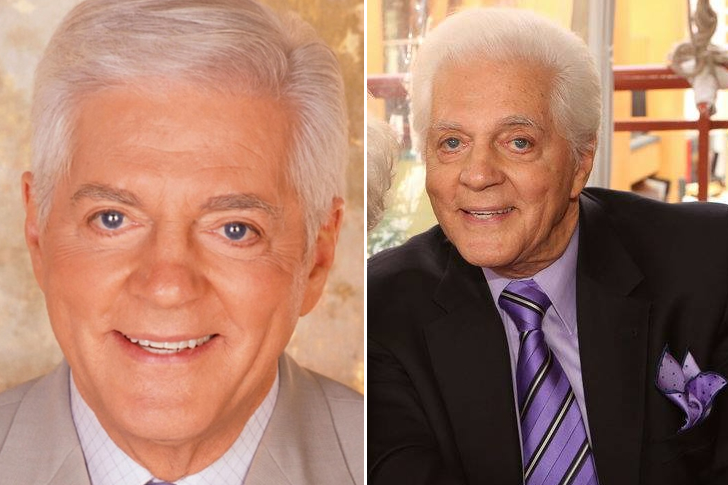 Bill Hayes attended DePauw University and graduated in 1947 with a double major in music and English following high school. That summer, he began his professional singing career. In the 1950s, Hayes got his big break as a regular featured singer on Your Show of Shows.
He was also featured in several Broadway musicals and plays, including a lead credit in Rodgers and Hammerstein's Me and Juliet in 1953. Hayes shifted his focus to acting, landing a recurring role on the long-running television soap opera Days of Our Lives as Doug Williams. He then recorded a cover of The Ballad of Davy Crockett in 1955. Hayes remained a part of Days in Our Lives until its 2,000th episode, a monument to his (and his character's) longevity in show business.
Bob Barker | 98 Years Old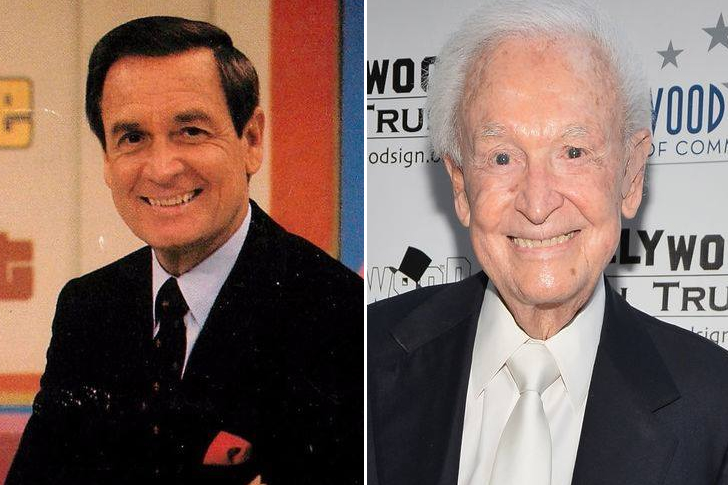 Bob Barker was the face of The Price Is Right for more than 35 years. During his college years, he worked part-time as a radio DJ. He began hosting Truth and Consequences in 1956 and continued to do so until 1975. In 1972, he became the Price Is Right host, and he left the show in 2007.
After a half-decade on television, Barker moved to his Hollywood Hills investment home to live a private life. On April Fool's Day in 2015, he made a surprise appearance on The Price Is Right, but we haven't seen him since. Barker was 84 years old when he retired in 2007. Since his retirement, he has had numerous health issues, but he is still well and alive as of this writing.
Bob Newhart | 92 Years Old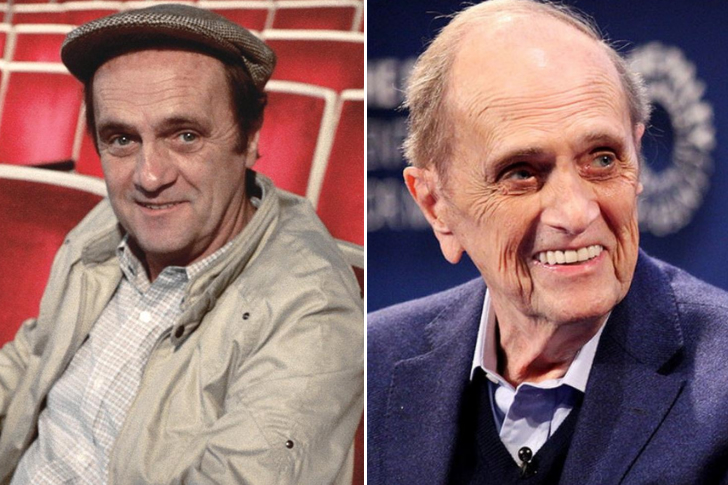 After more than six decades, Bob Newhart has no plans to retire. He began his unexpected route to a career in comedy by working as an advertising copywriter for Fred A. Niles.
He and a coworker started recording their funny calls and mailing them to local radio stations in the hopes of getting them on the air. He submitted some tapes to a DJ, who shared them with Warner Bros.' chief of talent. Newhart earned a record deal before he'd even done stand-up in front of a live audience, which was not the traditional path to success for comedians at the time. Newhart has never been a fan of Hollywood's glitz and glamor despite his degree. His first concern is always for his family.
Chuck Norris | 81 Years Old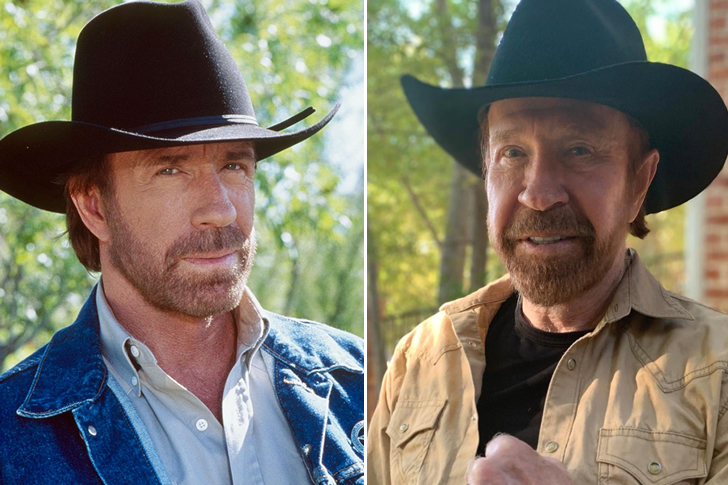 For many reasons, the legendary Chuck Norris has spanned generations. The Way of the Dragon, Texas Ranger, and Colt will be familiar to anybody who grew in the 1970s and 1990s. If you're a Millennial or a Generation Z member, you're probably familiar with the satirical art of Chuck-themed facts. You could have heard about these amusing credits before you even knew who Norris was.
His strength is at the center of a meme, and it's because he's a great fighter. Norris began his martial arts training while serving in the United States Army. He possesses a black belt in Tang Soo Do, Judo, and Brazilian Jiu-Jitsu. Expendables 2 was his final Hollywood film before announcing his retirement from acting.
Victoria Principal | 72 Years Old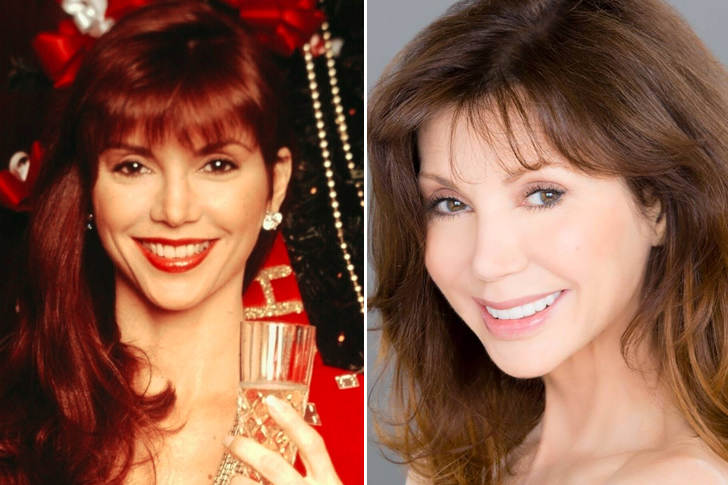 Victoria Principal is an actress and businesswoman best known for playing Pamela Barnes Ewing in Dallas. In 1987, she migrated to Los Angeles and founded Victoria Principal Productions. She starred in several television movies produced primarily by her investment firm.
She launched Principal Secret, a range of skincare products, in 1989. She became a bestselling author of books about beauty, skincare, and health, including The Body Principal, The Beauty Principal, The Diet Principal, and The Living Principal. Before stepping down to focus on philanthropy, Principal led her cosmetics company for three decades. She wants to devote more time to The Victoria Principal Foundation for Thoughtful Existence and her animal rescue and rehabilitation facility outside Los Angeles. She is an active Instagram user, and her photos focus on environmental issues.
Denise Alexander | 82 Years Old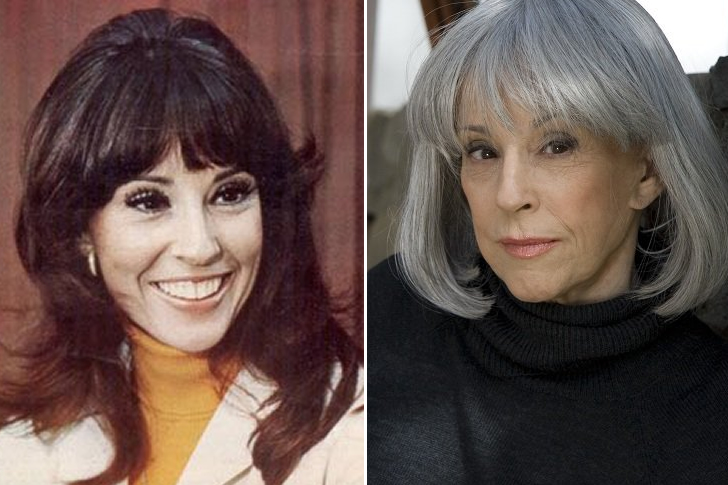 At fourteen, Denise Alexander made her feature film debut in John Cassavetes' film Crime in the Streets. But her credit as Dr. Lesley Williams in General Hospital will live on forever. Alexander was one of the show's most popular leading ladies for 11 years before leaving in 1984 due to a contract issue. She got an offer to play Mary McKinnon, the matriarch of the McKinnon family, on Another World in 1986. She filmed her final scene in 1989 but returned for a cameo appearance in 1991.
She played the persona regularly until 2009, when she abruptly vanished from view. In 2013, she returned to the role for the show's 50th anniversary, and she continues to appear as a recurrent character.
Diana Darrin | 88 Years Old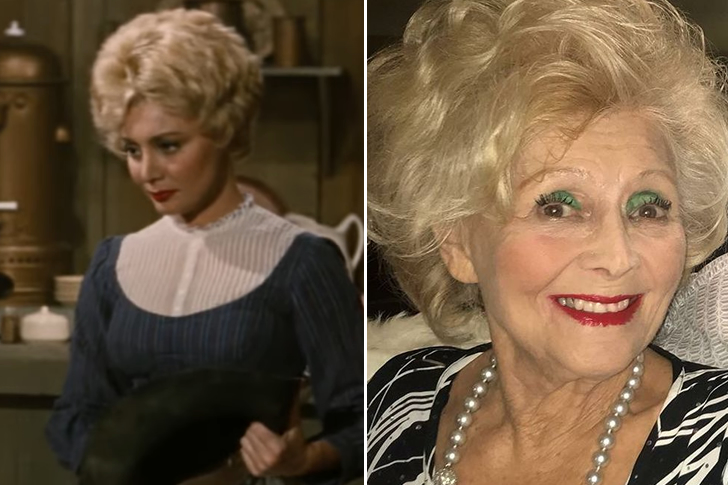 Diana Darrin was born in New Haven, Connecticut. She appeared in several subsequent Three Stooges pictures, including He Cooked His Goose, Shot in the Frontier, and A Merry Mix Up, in her early career. Later credits include a leading part alongside Jack Nicholson in The Broken Land and roles in High School Confidential, Reform School Girls, and Slither. She starred in several television shows, including Bonanza and McHale's Navy. She also ventured into producing and is famous for films like The Bold and the Brave and Lawman.
Darrin was engaged to David Marshall Williams, the M1 carbine rifle's inventor. However, they never married. She then tied the knot with her hairdresser, Norman R. Kurtzman, on October 3, 1964, in Los Angeles, California.
Diana Ross | 77 Years Old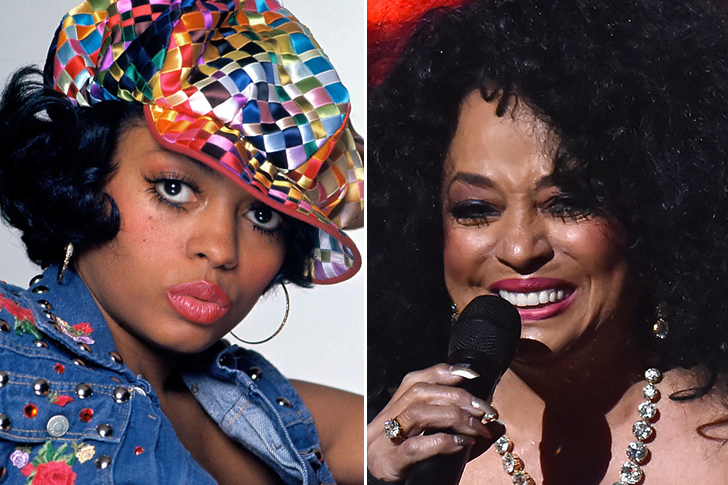 Diana Ross is a music legend who started her career back in the 1960s with the Supremes. She and her group released hits like Baby Love and Can't Hurry Love. She moved to a solo career which sealed her success as one of the best singers of her time. For sure, you are familiar with her hits like Reach Out and Touch (Somebody's Hand) and Ain't No Mountain High Enough.
You might think that at her age, Ross has already retired. However, she has spent her time and investments releasing her 22nd album. It just shows that the talented icon is not yet done with her music career. What's more, she is also busy with her social media accounts, where she shares updates on her work.
Earl Holliman | 93 Years Old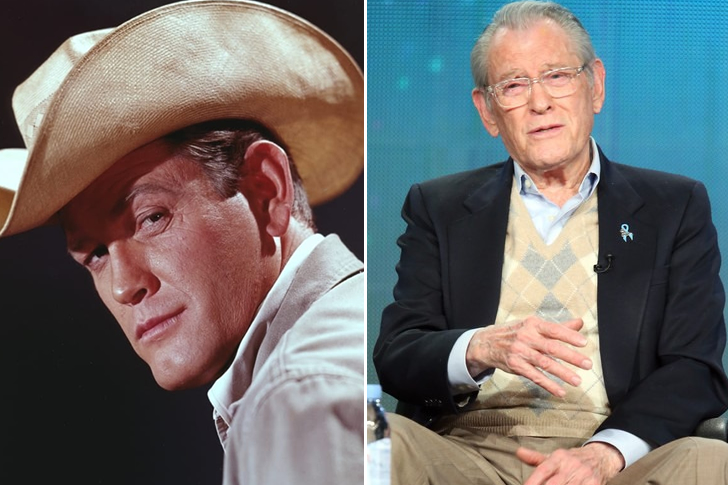 Earl Holliman is one of Hollywood's legendary icons who starred in hit movies like Gunfight at O.K. Corral, Forbidden Planet, and The Rainmaker. Holliman has become a household name as Sgt./Lt. Bill Crowley on Police Woman. His work as a versatile actor has earned him a Golden Globe to his credit. It is not surprising that he has appeared in several films and television shows during his 45 years in the entertainment industry.
Although Holliman is already retired, he is best remembered for taking on roles of rugged-looking characters. In fact, he has played several characters like a cowboy, rodeo rider, sheriff, cop, and even a serviceman. Holliman has definitely established himself as one of the best actors in Hollywood.
Elinor Donahue | 84 Years Old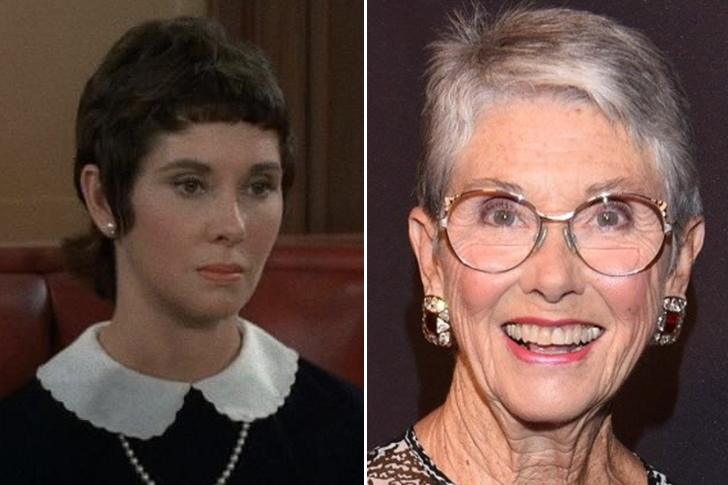 Elinor Donahue has spent six decades of her life in the entertainment industry. She first worked as a vaudeville dancer when she was a toddler. Universal Studios later chose her up os one of its stars when she was five years old. Donahue's debut on the big screen was in Mister Big, which was released in 1943. Afterward, she took on minor roles in films like Three Daring Daughters, Winter Wonderland, and Love is Better Than Ever.
Donahue is best known for her work in Father's Knows Best. However, she admitted that she did not watch her show back then because she was too critical of herself. At 84 years of age, Donahue is enjoying the fruits of her investments with her third husband and children.
Vera Miles | 92 Years Old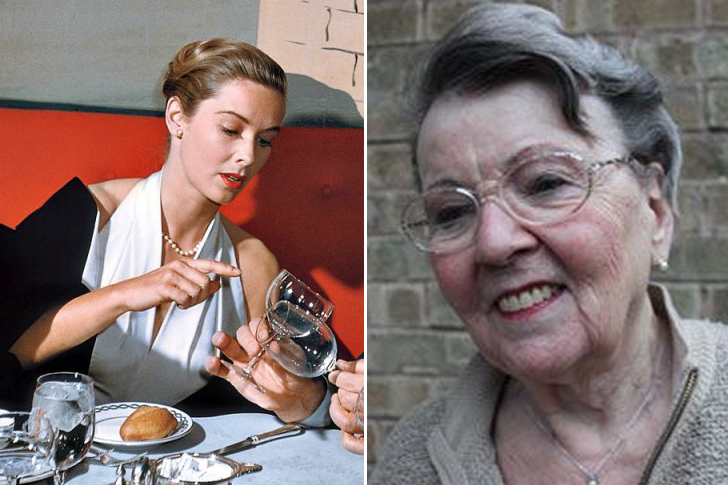 If you have watched the film Psycho back in the day, you're probably familiar with Vera Miles. The actress was once among the biggest names in Hollywood who spent a good deal of her career working with renowned director Alfred Hitchcock. Aside from Psycho, Miles also appeared in Follow Me, Boys, Tarzan's Hidden Jungle, among others.
Aside from that, she also played different roles on television. Among the shows that she received credit for were Wagon Train, The Twilight Zone, and Riverboat, to name a few. Although the actress has already retired from the limelight, she has certainly amassed an impressive net worth of $8 million. She prefers to keep to herself where she is quite happy with her family.
Fabian Forte | 79 Years Old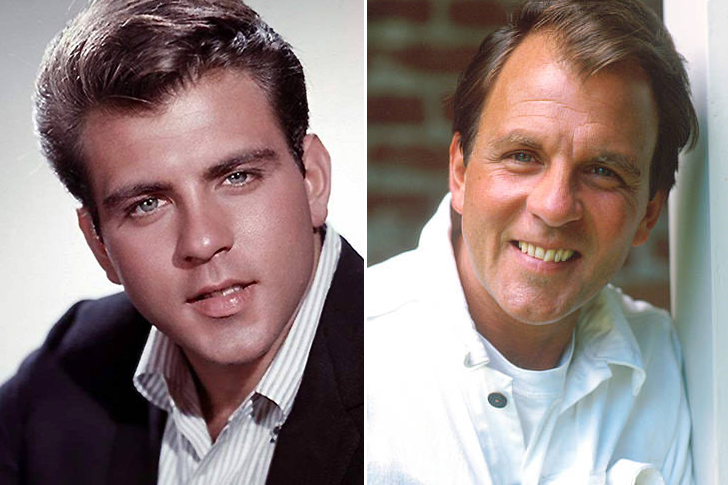 Fabian Forte established himself as an actor and a singer. He first became famous for his numerous performances in the American Bandstand and was also considered a teen idol in the late 1950s and early 1960s. His music career started with hits like Hound Dog Man, Turn Me Loose, and Tiger. Frankie Avalon could receive credits for Forte's start in the music industry as he recommended him to the Chancellor Records executives.
Over the years, the actor enjoyed numerous projects on the screen. He even hosted and headlined The Original Stars of Bandstand at The Dick Clark Theater. Today, Forte is enjoying the fruits of his work. He has put his hard-earned money on properties and other assets, which he and his family are enjoying today.
George Hamilton | 82 Years Old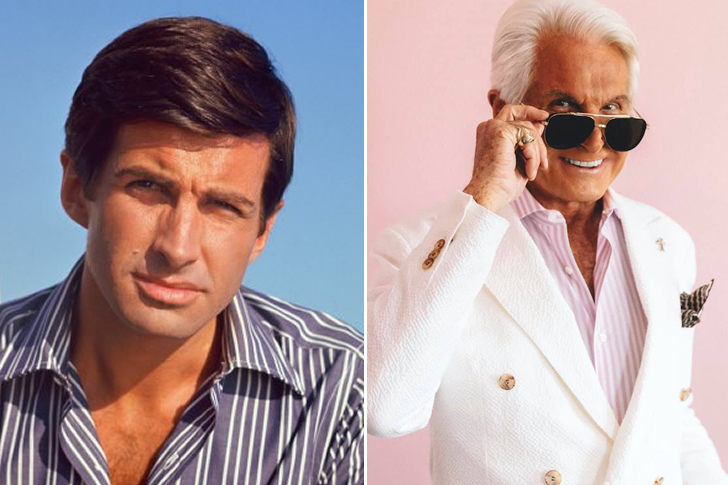 George Hamilton was a matinee idol back in the day. He also played several roles in movies and television, like Hank Williams in The Godfather: Part III and Evel Knievel. However, what sets Hamilton apart is that he really played his matinee idol brand to the full. Not only that, but he put himself out there as a pitchman and an owner of cigar lounges.
Hamilton gives credit to his mother, Anne, for how his life turned out to be. According to the actor, his mother and older brother's desire for glamour left an imprint on him growing up. It is not surprising that he has reached that status today. Hamilton certainly has a lot of stories to tell, not to mention the need to show off his tan, which he is always known for.
George Maharis | 93 Years Old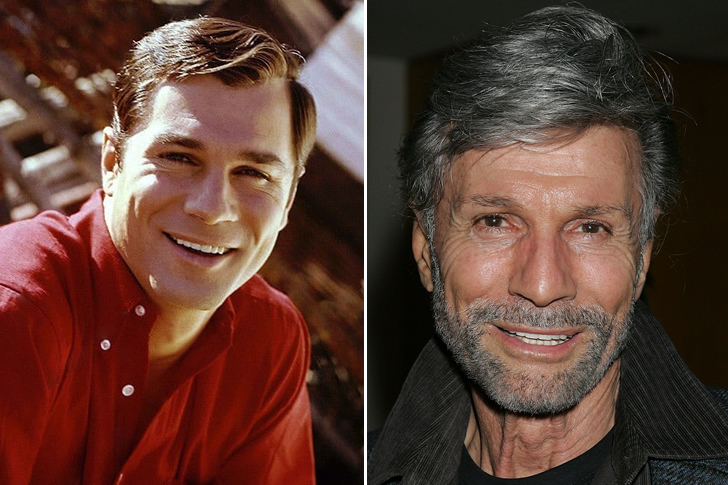 George Maharis is a dashing debonaire who earned his stripes under the tutelage of Lee Strasberg. He appeared in various soap operas and films while he was studying and off-Broadway productions. Aside from that, Maharis also dabbled in singing. This led him to perform in nightclubs which added to his experience. However, he returned to acting, receiving numerous accolades for his work in Route 66.
However, his career was sidelined after his sexual preference was discovered. This prompted him to retire from the limelight in 1990. Those who had followed his career were sad because of his departure from Route 66. Out of the spotlight, Maharis kept his personal life under wraps. He looks like he has maintained a healthy and active lifestyle to his credit.
Gladys Knight | 77 Years Old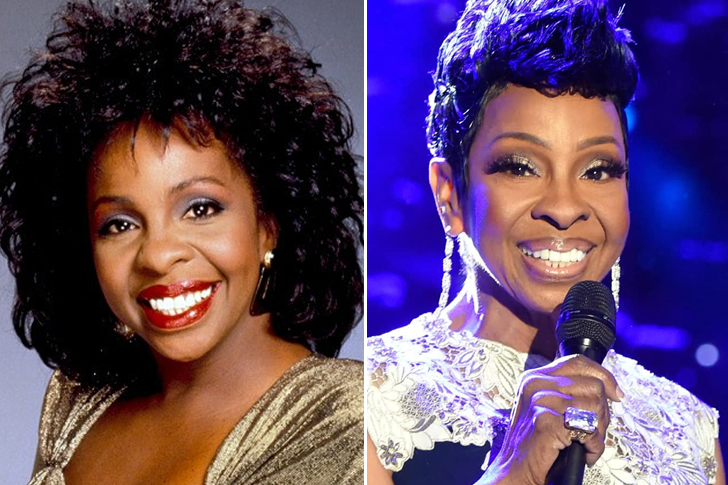 Soul singer Gladys Knight is well-loved by her fans. She and her band, Gladys Knight and the Pips, were known for belting out soulful music. Although they started in the 1950s, only in the 1970s did they really shine. Their biggest hit back then was Midnight Train to Georgia which helped them become one of the best soul groups at the time.
Aside from that, Knight also pursued a solo career back in the 1980s. The singer certainly knows where she stands in the industry and is busy on tours right now. At her age, retiring is still far from her mind. She is very active in her music career, one of her biggest investments. We sure hope she will continue to spread more love with her impressive music experience.
Goldie Hawn | 76 Years Old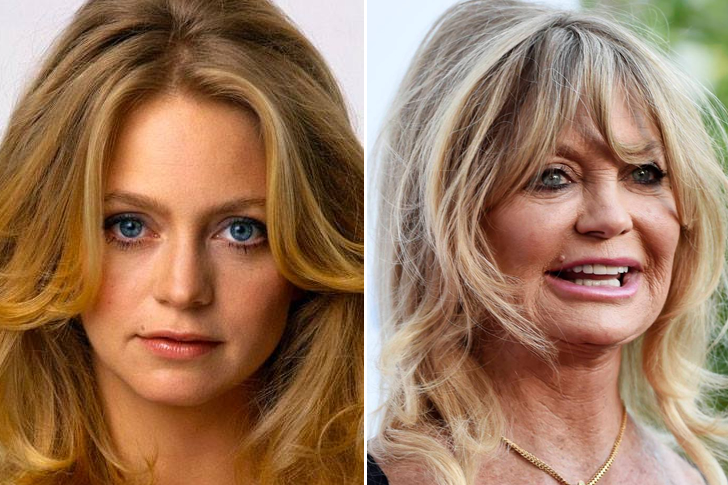 Goldie Hawn is one of those drop-dead gorgeous stars of Hollywood who has an impressive career. She started as a professional dancer when she was only 19. At 24, she brought home her first Academy Award for her performance in Cactus Flower. She took a break from acting back in 2003 to set up MindUP, an organization that aids children in regulating their emotions.
Hawn has given a lot to her craft as an actress. She is known for her works in Private Benjamin, Death Becomes Her, Overboard, and, more recently, The Christmas Chronicles. To her credit, she knows how to balance her life and work, especially with her longtime partner, Kurt Russell, beside her. The two are among the longest couples in Hollywood.
Henry Silva | 93 Years Old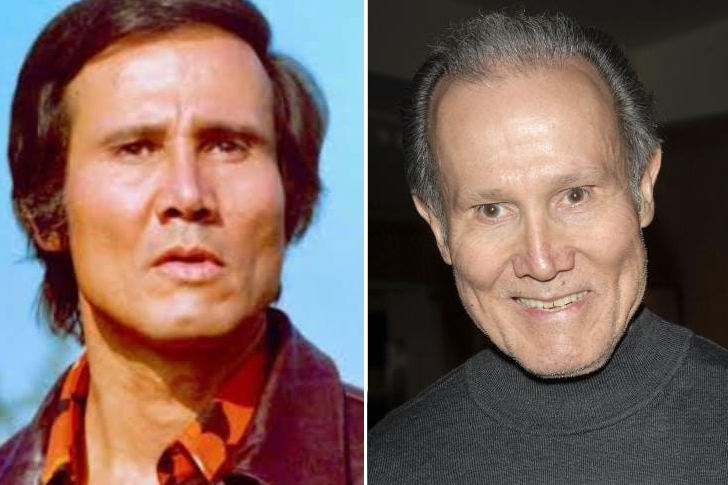 Henry Silva has always been a Rat-Packer to the very end of his career. He has starred in films like Contract on Cherry Street, Cannonball Run II, The Tall T, and The Manchurian Candidate. Silva is a prominent actor who has a long list of films to his name. It is not surprising that he has earned a considerable sum for all his hard work. He is best known for his work in Ghost Dog: The Way of the Samurai and Ocean's Eleven, among others.
At 93, Silva is enjoying his retirement. He has dedicated several years to Hollywood, which made him one of the most popular stars of today. For sure, he is living the best life these days with all the investments that he put into his career.
Hulk Hogan | 68 Years Old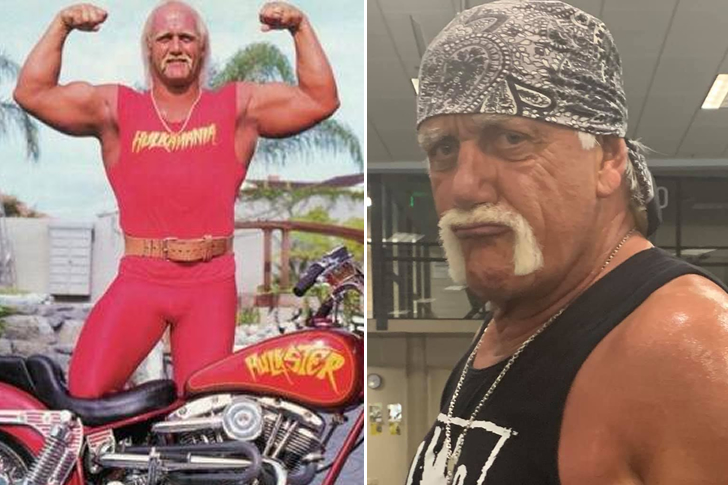 There is no doubt that Hulk Hogan is one of the most popular WWE Superstar in WWE history. Although he has retired from wrestling, he still lives and breathes the wrestler's persona even today. On a good note, Hogan is still active in the industry. In fact, he appeared in WrestleMania 37. The WWE can always rely on him to get their ratings up.
Aside from that, Hogan is also busy with his biopic wherein Chris Hemsworth will be playing him. The wrestler even put the actor on his IG account. Hogan certainly knows where to put his investments. You won't have difficulty finding him since he is at Hogan's Beach Shop in Florida, enjoying and having the time of his life.
Jack Betts | 92 Years Old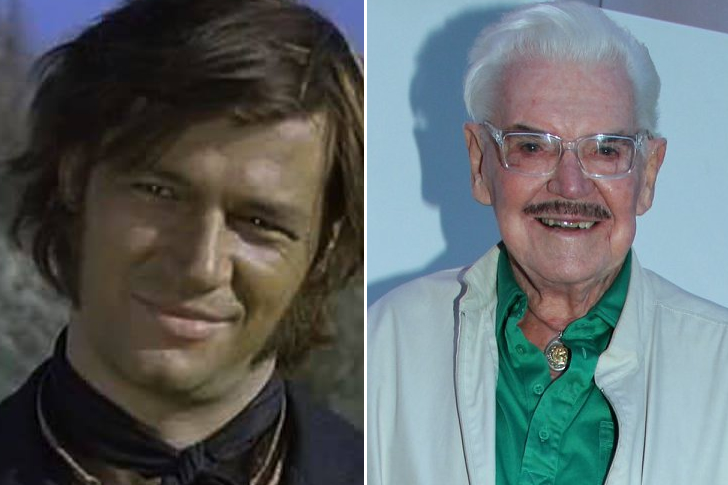 If you have watched Quentin Tarantino's Once Upon a Time…In Hollywood, you might have remembered someone similar to Rick Dalton. That's right; Jack Betts can be the real-life Rick Dalton. Betts, who has more than a hundred screen credits to his name, has worked with legends in the entertainment industry. His debut was in Sugar Colt, and from here, he made a name for himself.
Nowadays, Betts has come out of the closet and has been supporting the LGBTQIA+ community. Aside from that, he is also doing a screen adaption of the play that he wrote, called It Goes Like This. Betts is an actor who is full of life and does not shy away from the limelight. Many still remember him for his work in the entertainment industry.
Janis Paige | 99 Years Old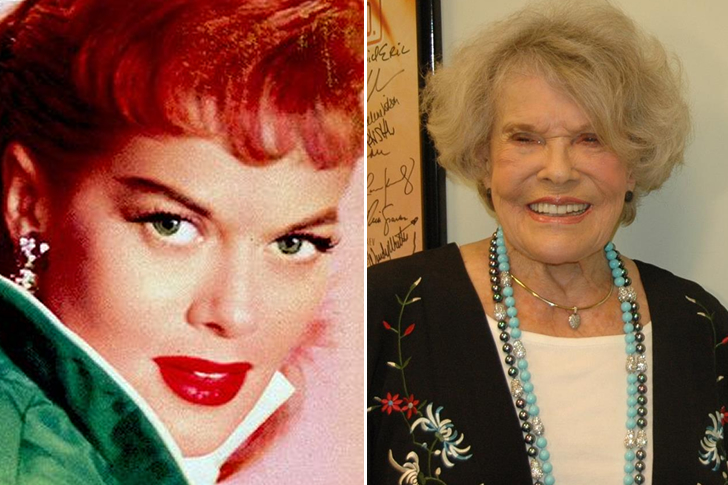 Janis Paige is not only an iconic actress, but she is also a singer. She is known mostly for her role in The Pajama Game musical. Aside from her beauty, she used her musical talents to star in different musicals and films. This is not surprising since Paige has been singing since she was five years old. Kudos to her for remaining active despite her advancing age. Although she had retired from Hollywood, she still helped her husband run his music corporation.
Paige is reaching her 100th year in a few months' time. Many are not surprised that she still looks amazing even today. Her investments in her health, life and career have certainly helped her reach where she is today.
Jeff Bridges | 72 Years Old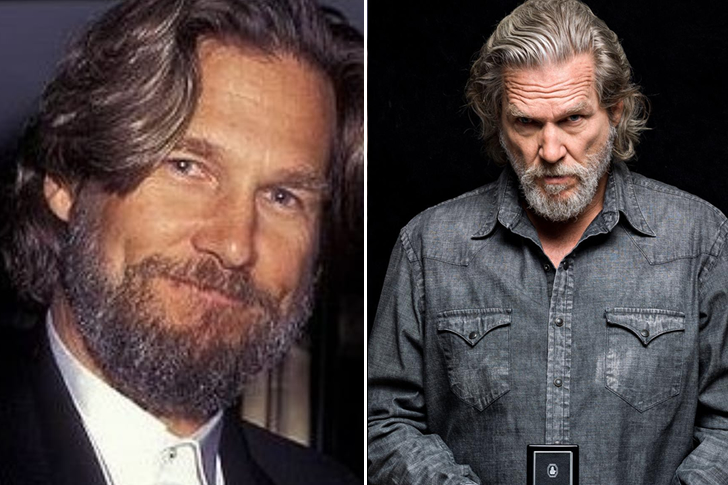 Jeff Bridges is one of Hollywood's most prominent actors of his time. He has appeared in box office hits like The Big Lebowski, Iron Man, Crazy Heart, Tron, and True Grit. It is not surprising that he started acting when he was only two years old with his family background in The Company She Keeps. Bridges received numerous projects like Thunderbolt, Lightfoot, and King Kong as he got older.
Today, the actor is still very much active in the entertainment industry. In fact, he is back to shooting The Old Man under Hulu. This was after he was diagnosed with cancer and had to get treatment for it. Fortunately, Bridges is made from sterner stuff since he is also recovering from Covid. To his credit, he never took his health lightly and is now eager to get back on track with his work.
Jerry Mathers | 73 Years Old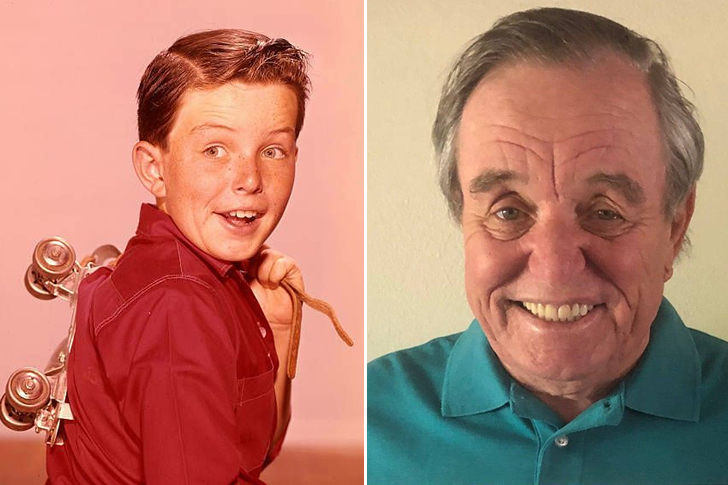 Jerry Mathers rose to fame for his work in Leave It to Beaver. He gave life to Theodore "Beaver" Cleaver, which endeared him to the audience back then. After the show wrapped up, he continued his education before enlisting in the Air Force. He did go back to acting, where he reprised his role in the Leave It to Beaver movie back in 1983.
Aside from that, Mathers received his degree in philosophy at the University of California. He does appear on television from time to time, but he does enjoy life outside of Hollywood. It is always interesting to see veteran actors getting acknowledged for their work. We do hope that Mathers continues to be active as an actor.
Joan Collins | 88 Years Old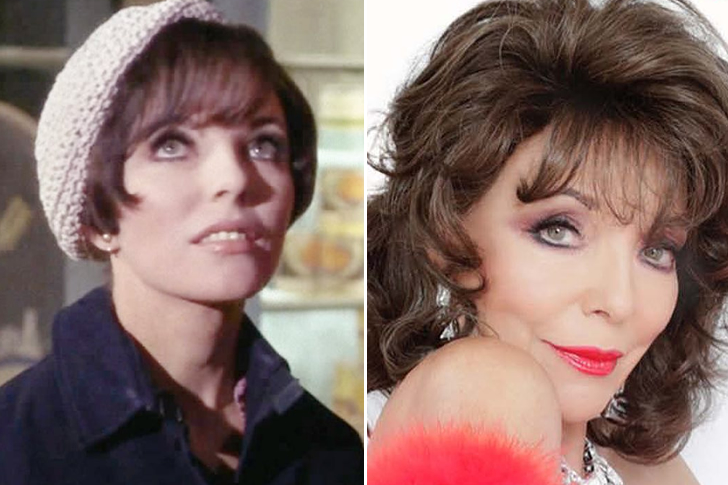 Joan Collins rose to fame as Alexis Colby on Dynasty. The soap opera ran from 1981 to1989. Her film debut, alternatively, was in Lady Godiva Rides Again. After that, she took on minor roles to further hone her skills. However, her breakthrough didn't happen until she did I Believe In You. This led the British press to call her "Britain's bad girl." She then debuted in Hollywood with the historical drama The Virgin Queens, which also featured Bette Davis.
Collins received numerous accolades in her craft which is not surprising given her caliber. She did reduce her workload after getting married, but there were projects that she could not pass up. Aside from working as an actress, Collins also worked as a producer. Today, she has retained that youthful vibe thanks to her investments in her lifestyle.
Dolly Parton | 76 Years Old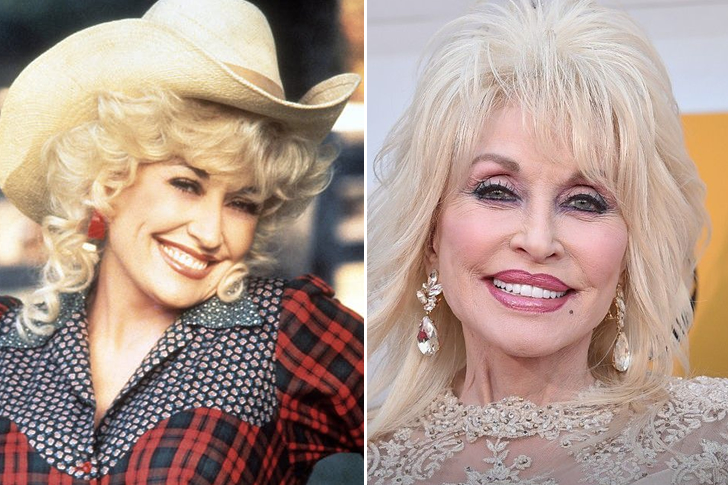 Dolly Parton is a country music icon who came from a difficult childhood. The singer knew that she had the talent for singing and strived to make a name for herself in Nashville. It is not surprising that she took the reins in her career right from the start. Parton is best known for her hit songs like Jolene and I Will Always Love You.
Aside from her impressive music career, Parton is also a philanthropist. She has been known to use her investment money for charities. She promotes literacy in her hometown by ensuring that children always have access to good books. The singer is married but seldom appears with her husband, who prefers to stay private. Today, Parton is still active in her endeavors while also enjoying time with her husband.
Tom Selleck | 77 years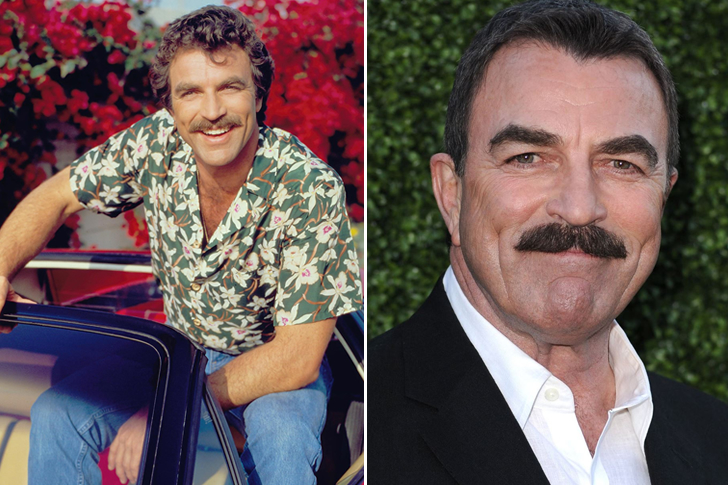 It is hard imagining another actor aside from Tom Selleck playing the role of Thomas Magnum in the critically-acclaimed television series Magnum, P.I. With his solemn looks, stoic gestures, and iconic mustache, the role seemed to be perfectly made for him. From his notable degree of acting in the said series, Selleck was cast for another police officer role on numerous television movies inspired by Robert B. Parker novels.
However, it is worth noting that Selleck had been in the movie industry for quite a while before he rose to fame. Subsequently, more projects came in Selleck's way; one of them is in the film Three Men and a Baby, which gained considerable notoriety. Selleck is married to Jillie Mack, and they have one daughter together.
Joanne Woodward | 91 years old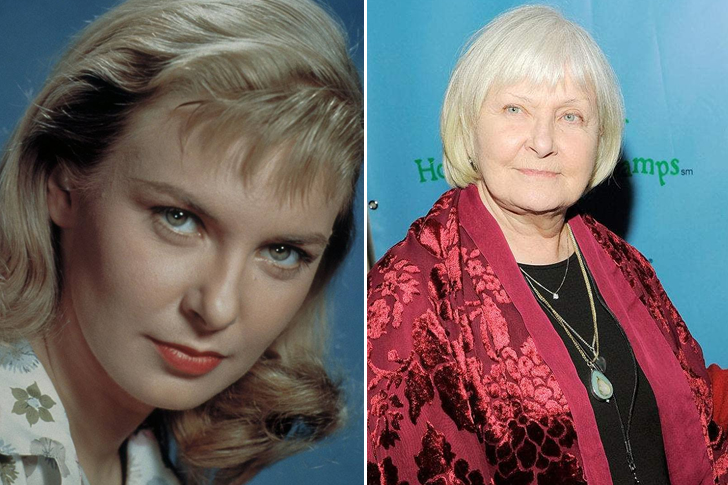 For avid cinema-goers in the 1950s, Joanne Woodward is a sight to behold. She is among the most exceptional actresses of her era. She is best known for her role in The Three Faces of Eve. Outside of the movie industry, she spends her time as an activist and a philanthropist. Throughout her stellar acting career, Woodward had displayed a degree of versatility by taking on various roles.
It is worth noting that whether she played a soft-spoken teacher or a psychotic patient, Woodward would always deliver. She was exposed to numerous beauty contests and stage productions at a young age. Despite not having her father's support, Woodward continued and established herself on broadway, eventually in films that brought her great success today.
Jonathan Haze | 92 years old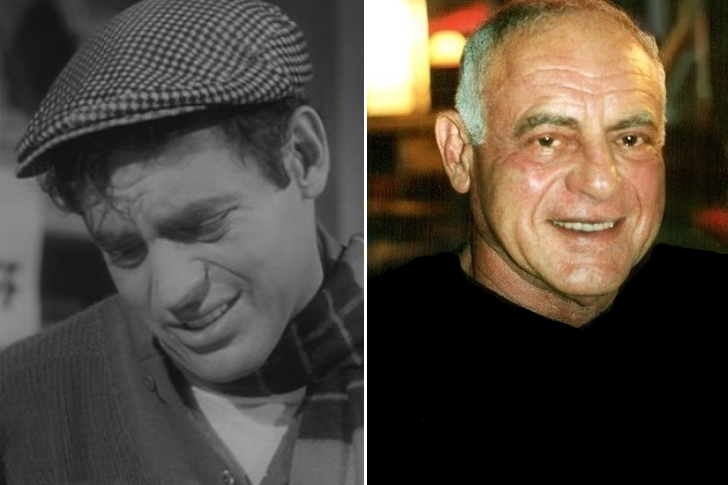 Jonathan Haze's claim to fame is quite different compared to his contemporaries. While working at a gas station, fate had him meet Wyatt Ordung, who, at the time, was the director of the 1954 science-fiction film Monster from the Ocean Floor. He offered Haze to do a minor role that led to great success. He then did Apache Woman, Day the World Ended, Gunslinger, The Oklahoma Woman, It Conquered the World, and Swamp Women among others. These films were all produced by Corman, who became fond of Haze.
Apart from these Corman-produced films, Haze has had roles in films such as Bayou, Stakeout on Dope Street, and Forbidden Island, among others. Later in his career, Haze ventured into writing and producing films.
Julie Newmar | 88 years old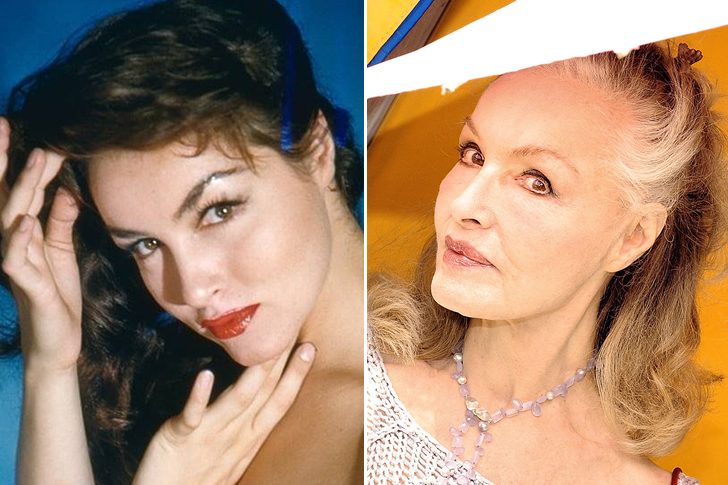 The original Batman television series in the 1960s would not be complete without the Catwoman, portrayed by none other than the dazzling Julie Newmar. She was among the sexiest women of her generation. Apart from her perfectly symmetrical body, her portrayal of alluring women has been highly praised. Her film roles include The Marriage-Go-Round, Mackenna's Gold, Ghosts Can't Do It, Cyber-C.H.I.C, and To Wong Foo, Thanks for Everything! Julie Newmar, among others.
However, her television roles seem to overpower the fame she established in cinema; these include appearances in shows such as Route 66, My Living Doll, and Love, American Style. Newmar also has numerous investments in fashion and real estate outside the entertainment circles.
June Blair | 88 years old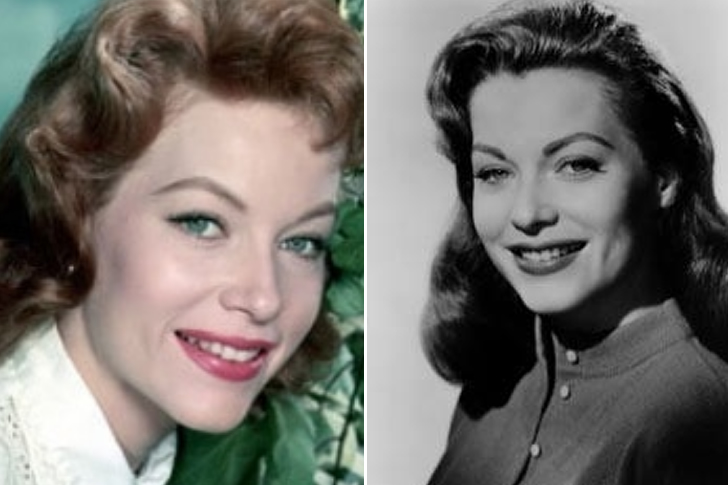 Born as Margaret June Blair, June Blair is one of the most prolific models and actresses in the 1950s. She is most remembered for gracing the cover of the January 1957 issue of men's magazine, where she was the Playmate of the Month.
Blair's earliest appearance on the silver screen was in 1954. In that decade, she has been cast relatively minor roles in feature films and cameo appearances in numerous television shows. She particularly stood out in two episodes of the series Two Faces West, titled Performance Under Fire and The Dead Ringer, which aired during the 1960s. Her acting degree is apparent in other television shows such as Sea Hunt, Lock-Up, Bachelor Father, and Bat Masterson.
Tony Bennett | 95 years old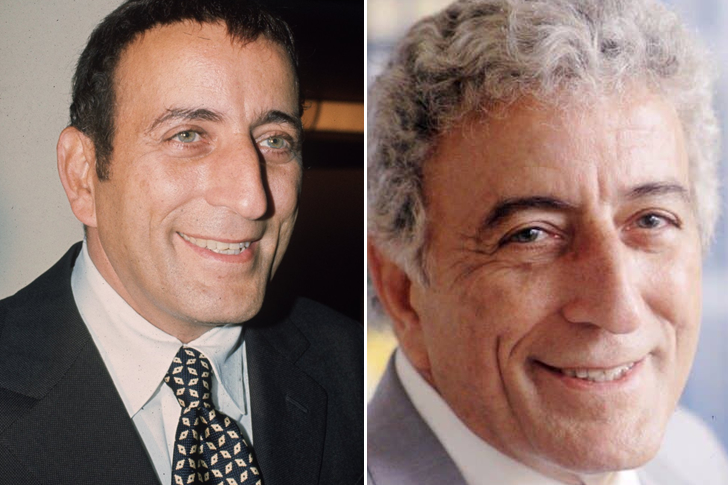 Born as Anthony Dominick Benedetto, Tony Bennett's songs are still relevant in the present decade. Having developed his vocal cords when he was ten years old, Bennett has released more than 70 albums in his entire career. A few of these are The Beat of My Heart, I Left My Heart in San Francisco, To My Wonderful One, and A Time for Love, among others. He is also responsible for giving us hits such as Rags to Riches, I Left My Heart in San Francisco, Here in My Heart, and One for My Baby, and many more.
Bennett bides his time as a professional painter when he's not performing on stage. He has over 19 Grammy Awards and 2 Emmy Awards.
Katharine Ross | 82 years old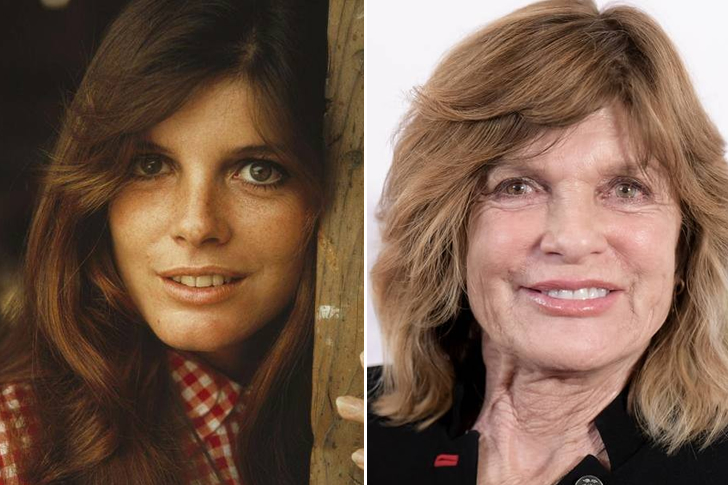 Katharine Ross has established herself as a brilliant actress for displaying a degree of artistry in the comedy film The Graduate, for which she received an Oscar nomination. A few years later, she was cast in the movie Butch Cassidy and the Sundance Kid, which won an Oscar. Subsequently, Ross went out to dazzle the world of cinema with her role in The Stepford Wives. She has appeared in television shows such as The Alfred Hitchcock Hour, Run for Your Life, and The Road West, among others.
Outside of Hollywood, Ross has parlayed her success into writing. She published children's books, including The Fuzzytail Friends' Great Egg Hunt and Grover, Grover, Come on Over! Ross was last seen in the movie Attachments in 2019.
Kathryn Crosby | 88 years old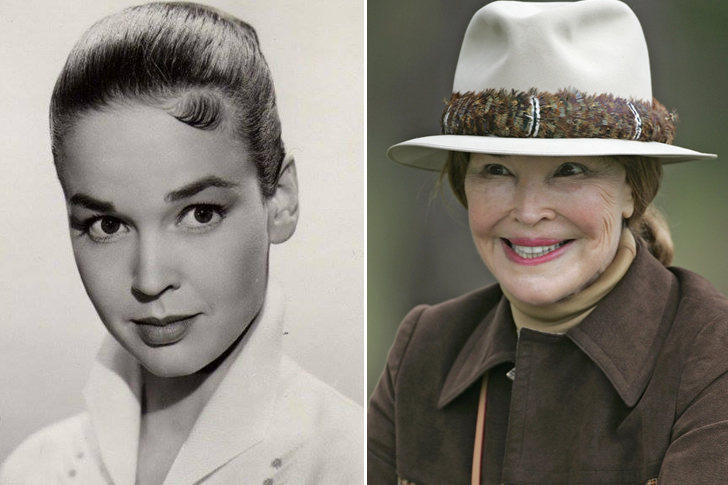 Born as Olive Kathryn Grandstaff, Kathryn Crosby—known as Kathryn Grant by some—is one of the most radiant actresses and singers of her time. Before marrying the famous Bing Crosby, Kathryn acquired a degree in Fine Arts from the University of Texas. Eventually, she became a regular face on The Bing Crosby show from 1946 to 1965. After leaving the show, Crosby starred in films such as The 7th Voyage of Sinbad, Anatomy of a Murder, Goldilocks, and Operation Mad Ball, among others. She also starred in her own talk show entitled The Kathryn Crosby Show.
Crosby was the regular host for the Crosby National Golf Tournament outside of work. She has also been a registered nurse since 1963.
L. Q. Jones | 94 years old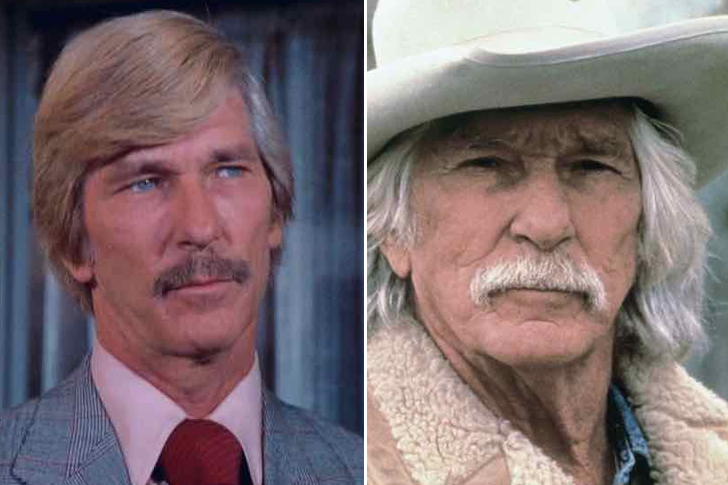 L.Q. Jones was born as Justus Ellis McQueen Jr., one of the most prolific actors and directors from the 1950s to the 2000s. He had worked several jobs before he was employed in the movie industry, including being a stand-up comedian, a baseball and football player, and oddly, as a farmhand in Nicaragua.
His earliest film appearance was in the 1955 movie Battle Cry, where he played the role of his namesake. Since then, he became of the name L.Q. Jones and used it as his screen name. During the 1960s, Jones was one of the members of Sam Peckinpah's company of actors who received credits in films such as Ride the High Country, Major Dundee, The Wild Bunch, and The Ballad of Cable Hogue.
Lana Wood | 75 years old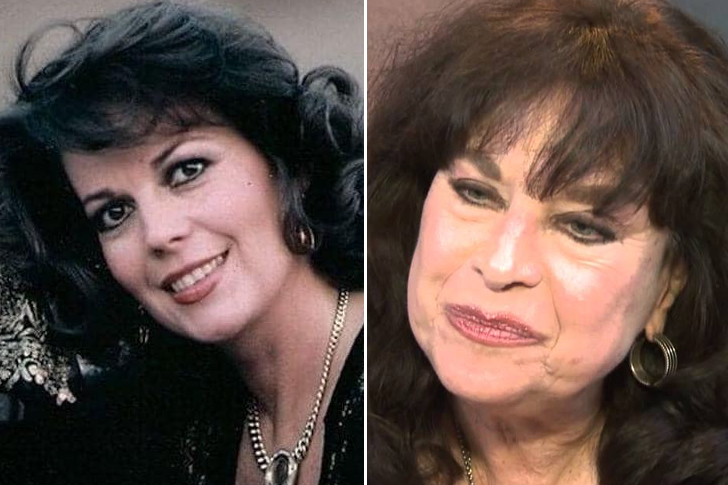 Lana Wood has immortalized her vast acting skills in hit films such as Bond Girl, Plenty O'Toole, and Diamonds Are Forever. Before having been cast to play prominent roles, Wood portrayed minor credits in several films opposite her older sister, Natalie. However, she evaded her sister's shadow and paved her own path. Through her efforts, she eventually appeared in The Searchers, which catalyzed her success in the movie industry.
Unlike her sister, who played angelic roles, Wood became known for her aggressive and troubled characters. The actress used her appeal as leverage and was eventually featured in a men's magazine—this move plunged her reputation among the stars. After retiring, Wood published her autobiography and made investments in a few projects.
Leslie Caron | 90 years age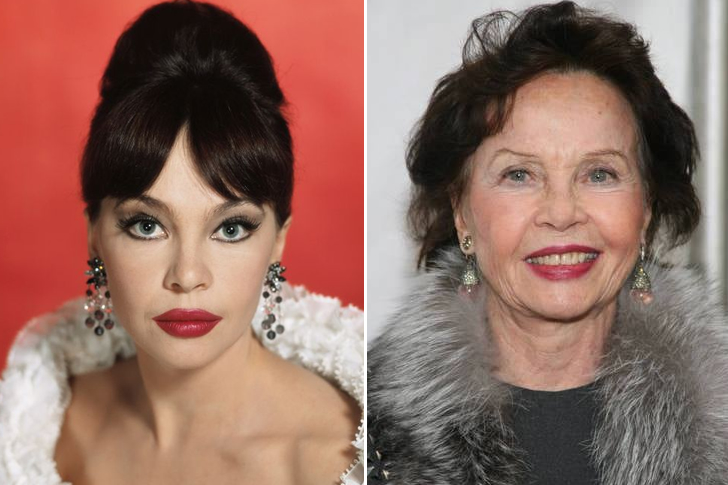 The 1950s musical scene would not be as vibrant without the likes of Leslie Claire Margaret Caron, who flourished in productions like An American in Paris, Daddy Long Legs, Lili, and Gigi. Gene Kelly ignited her humble beginning. At the time, Kelly was looking for a co-star in An American in Paris, which received six Academy Awards. Kelly and Caron's subsequent performances in Embraceable You and Our Love Is Here to Stay received critical acclaim from audiences and critics alike.
In the latter portion of her career, she parlayed her success into non-musical endeavors that include films such as Gaby, Father Goose, The L-Shaped Room, and Fanny, among others. After amassing a significant amount of wealth, Caron made investments in a hotel and restaurant.
Leslie Parrish | 86 years old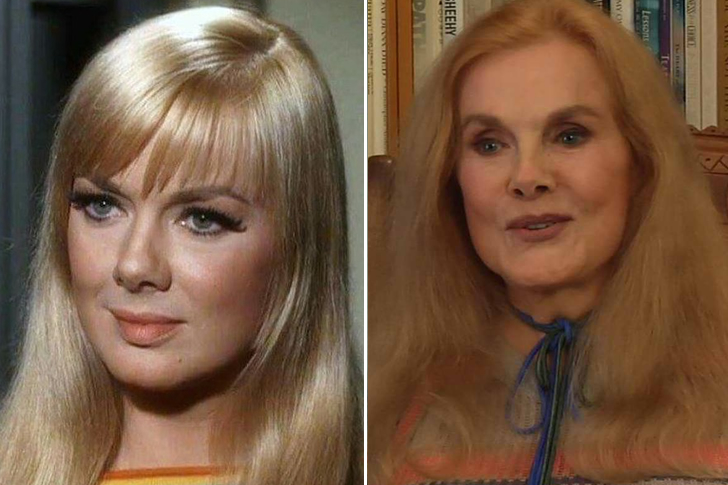 Apart from being a renowned actress, Leslie Parrish thrived as an activist, environmentalist, writer, and producer. Born as Marjorie Hellen, she developed her skills in music at the  Philadelphia Conservatory of Music. She worked as a maid, waitress, and piano teacher before starting her modeling career at 19 years old. It is worth noting that she was dubbed as Miss Color TV because her skin was used as a standard to check the degree of accuracy of skin tones. She eventually caught the attention of the 20th Century Fox and gave up her music career for good. Throughout the 1960s and 1970s, Parrish appeared in numerous movies such as Li'l Abner, The Manchurian Candidate, For Love or Money, and more.
Lili Gentle | 81 years old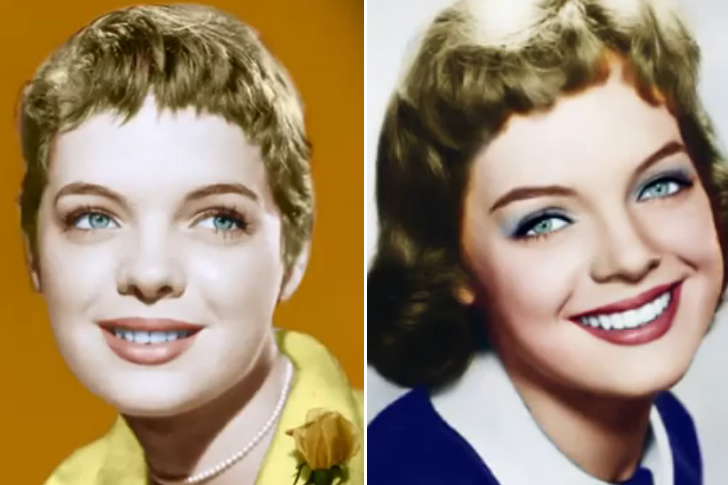 The film and television actress Lillie Charlene Gentle changed her name to simply Lili. Her earliest appearance was in the movie Carousel. Unfortunately, she did not receive due credit. Gentle slowly made her way and received minor roles in films such as Teenage Rebel and The Girl Can't Help It. During the 1950s, she appeared in Will Success Spoil Rock Hunter? and Sing, Boy, Sing. She parlayed her success to television appearances in shows that include The 20th Century Fox Hour, Matinee Theater, and Playhouse 90.
Gentle got into several relationships throughout her lifetime. She has two daughters, Virginia and Janet, with Richard Zanuck. In 1975, she married Timothy W. Guerry, who passed in 2018. There are no words for what Gentle is up to today.
Linda Evans | 79 years old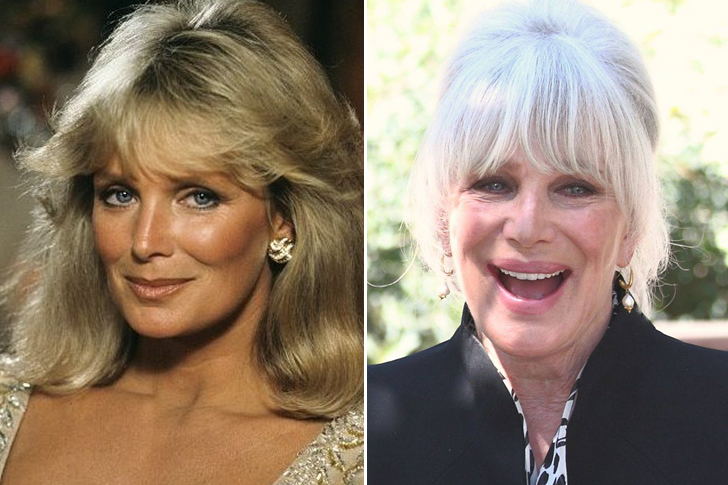 Linda Evans' sheer talent has permeated American television screens from the 1960s to the 1990s. One of her prominent roles was as Audra Barkley in the television series The Big Valley. However, she gained significant recognition for playing Krystle Carrington in ABC's Dynasty. She was introduced to the craft through several classes that she took to overcome her shyness. Her earliest role was in an episode of Bachelor Father.
Her acting degree led to subsequent roles in series such as The Lieutenant, Wagon Train, and The Big Valley. After mastering her skills on television, she continued to appear in films such as Avalanche Express and Tom Horn. Throughout her career, Evans became the recipient of a Golden Globe Award as Best Actress and a People's Choice Award for Favorite Female Performer.
Lisa Gastoni | 86 years old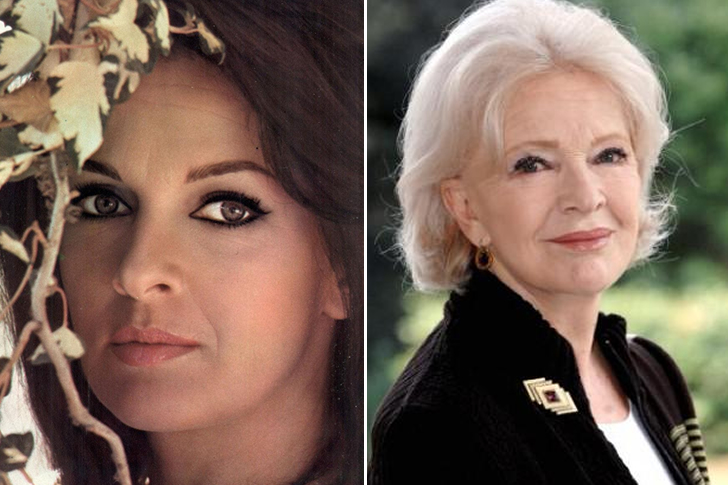 There is certainly no doubt that Lisa Gastoni was hailed as the Best Italian Actress of the Year back in 1996, along with receiving two more awards that included a Golden Globe. A native of Italy, her family migrated to England back in 1948. She originally intended to be an architect but went on to be a successful model and actress.
In the 1950s, she played minor roles in several series such as The Four Just Men and Danger Man. During the 1960s, she returned to Italy and caught the attention of respected directors. She eventually appeared in Grazie, zia and Cuore Sacro. During the 1980s, Gastoni took a step back from acting and put all of her investments into painting and writing.
Loretta Lynn | 89 years old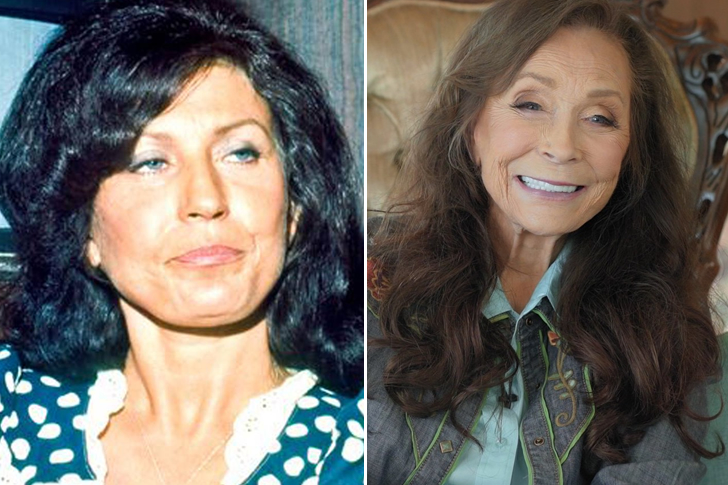 Loretta Lynn is known as the "Queen of Country" for a reason. With more than six decades in the music industry, she released multiple albums that reached gold status. She takes the credit for giving humanity hits such as You Ain't Woman Enough, Don't Come Home A-Drinkin, One's on the Way, and Fist City.
One of her most renowned works is Coal Miner's Daughter, which was made into a biographical film of the same title. Lynn became the recipient of several awards from the Country Music Association and Academy of Country Music for her exceptional singing talent. She also has three Grammy wins under her belt. She was married to Oliver Lynn until his passing in 1996, and they had six children together.
Lou Ferrigno | 70 years old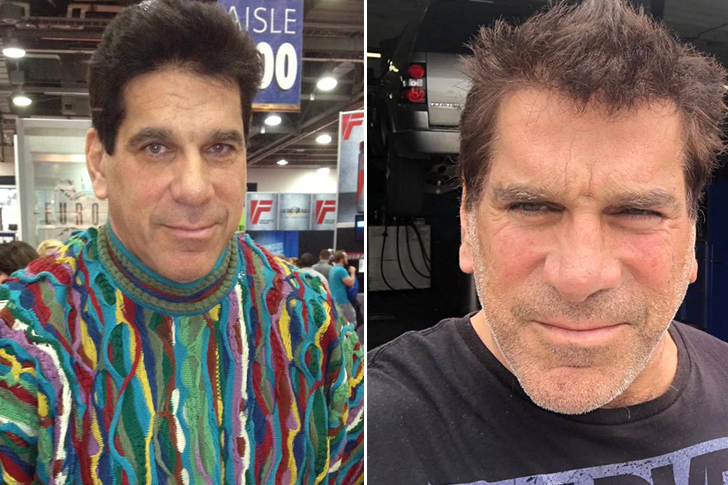 Lou Ferrigno is the epitome of thriving despite a disorder. As a child, he had already suffered from permanent hearing loss. This disorder was used by his schoolmates to make fun of him. However, he dealt with the trauma by involving himself in bodybuilding and weightlifting. Through his efforts, Ferrigno went on to dominate Teenage Mr. America. He also conquered the Mr. Universe and Mr. America titles two consecutive times. In Mr. Olympia, he had a famous rivalry with Terminator star Arnold Schwarzenegger; while the latter won the title, their rivalry was immortalized into print and film entitled Pumping Iron.
The muscle man capitalized on his fame by appearing in the television series The Incredible Hulk back in the 80s. He also takes the credit for appearing in The Adventures of Hercules.
Malcolm Jamal-Warner | 51 Years Old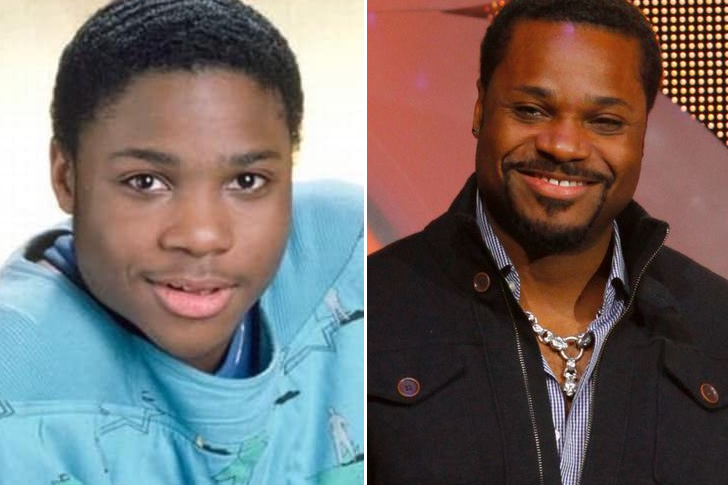 Malcolm-Jamal Warner is a well-known actor, producer, director, musician, and writer. He's probably best known for his credit role as "Theodore Huxtable" on the iconic sitcom The Cosby Show. Besides The Cosby Show, Warner also starred in other sitcoms such as Reed Between the Lines, where he played the role of "Dr. Alex Reed." As a producer, he produced several shows on PBS Kids, including The Magic School Bus.
Today, Warner is already 51 years of age, and he's still currently appearing in various television shows. He currently stars on the FOX medical drama The Resident, where he plays the role of "Dr. AJ Austin." Besides a successful television career, Warner has also managed to cultivate a successful film career for himself.
Mamie Van Doren | 91 Years Old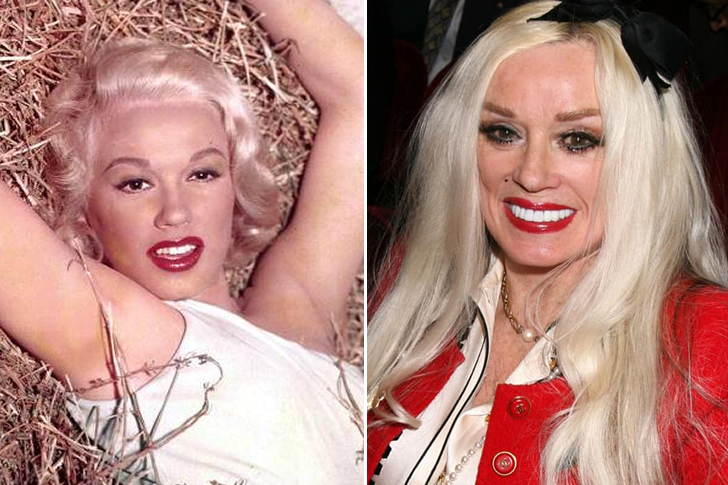 Born in 1931, Mamie Van Doren was one of the most recognizable actresses in Hollywood. As an actress, Mamie is probably best remembered for her rock 'n' roll and juvenile delinquency in the 1957 classic Untamed Youth. Besides being an actress during Hollywood's golden years, she was also able to become a successful model and singer.
Today, Mamie is already 91 years of age, and you could say that she's well beyond her prime years as an actress and as a performer. It's been years since her last acting credit, and one could make the case that she's walked away from the entertainment industry for good. Despite being retired, we're confident that Mamie will be able to pay for anything she wants or needs, considering she's got a $10 million net worth.
Marion Ross | 93 Years Old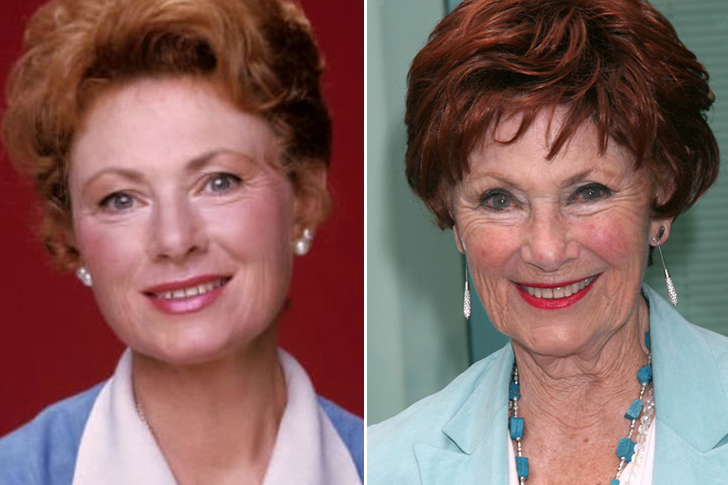 Born in 1928, Marion Ross was undoubtedly one of Hollywood's most celebrated actresses. She's probably best known for her role as "Marion Cunningham" on the iconic ABC sitcom Happy Days. Before her success in television, Ross also achieved a certain degree of success in film as she appeared in movies such as Teacher's Pet, The Glenn Miller Story, Operation Petticoat, Honky, and many more.
Today, Ross is already 93 years of age, and she's permanently walked away from the acting industry. She currently resides in Cardiff by the Sea, which is a neighborhood of the city of Encinitas in California. She's currently active in the community, as she served as the grand marshal of the Cardiff Centennial Celebrations not too long ago.
Mark Miller | 97 Years Old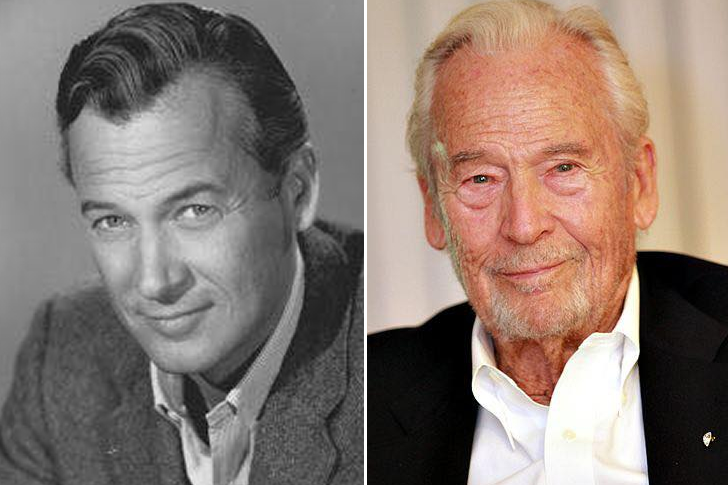 Born in November of 1924, Mark Miller was a prolific actor who succeeded in theater and television. As a stage actor, he was able to star in over 30 plays, and as a television actor, he made more than forty television appearances. He also has a handful of film credits on his resumé. Without a doubt, you could say that Miller was someone who could act no matter what stage he was in.
Miller is probably best known for his role as "Bill Hooten" in Guestward, Ho! He also appeared as "Jim Nash" in the hit TV series Please Don't Eat The Daisies. Today, he's already 97 years of age, and you can say that he's well beyond his years as prolific acting talent.
Mark Rydell | 92 Years Old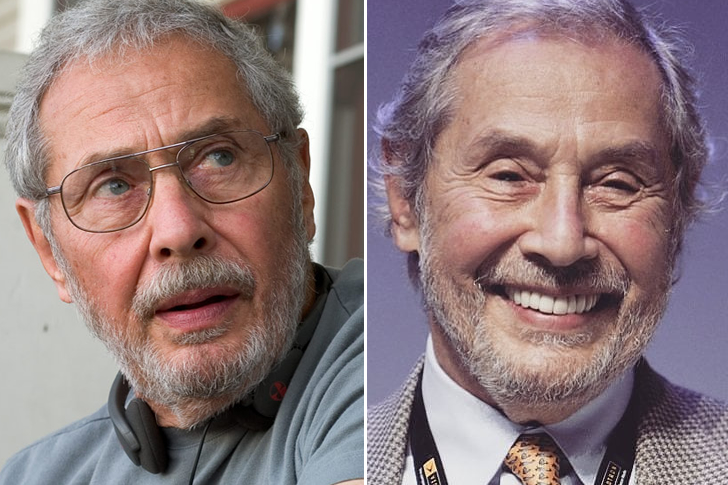 There's no question that Mark Rydell has been one of the most decorated personalities in Hollywood over the past couple of decades. He's a successful actor, director, and producer. As a director, Rydell has directed several Academy Award-nominated films, including The Reivers, The Rose, Cinderella Liberty, The River, and many more. He also earned a nomination for an Academy for Best Director for his 1981 classic On Golden Pond.
Today, Rydell is already 92 years of age, and he's been able to enjoy a long career in the entertainment industry. Without question, this decorated actor/director has accumulated a modest fortune for himself. He certainly won't need any payday loans to help him sustain any lifestyle, as he has a net worth of about $30.8 million.
Matthew Labyorteaux | 55 Years Old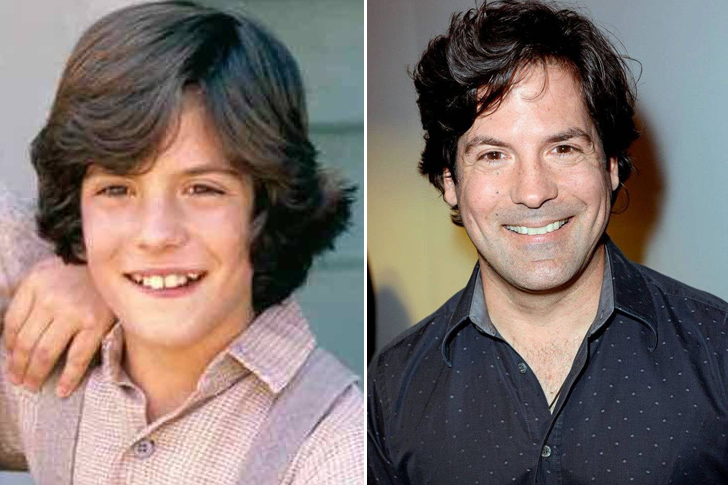 Anyone could easily argue that Matthew Laborteaux was well on his way into becoming one of Hollywood's elite actors. He started out playing the credit role of "Albert Ingalls" on the iconic TV show Little House on the Prairie from 1978 until 1983. However, he made the decision to leave the show in order to find success in other projects.
Besides Little House on the Prairie, he also appeared in other shows such as Mary Hartman, Mary Hartman, The Red Hand Gang, and many more. Today, Matthew is already 55 years of age, and he still appears in a handful of films and television shows. He also recently got married to his wife Leslie a couple of years ago, in 2020.
Michael Forest | 92 Years Old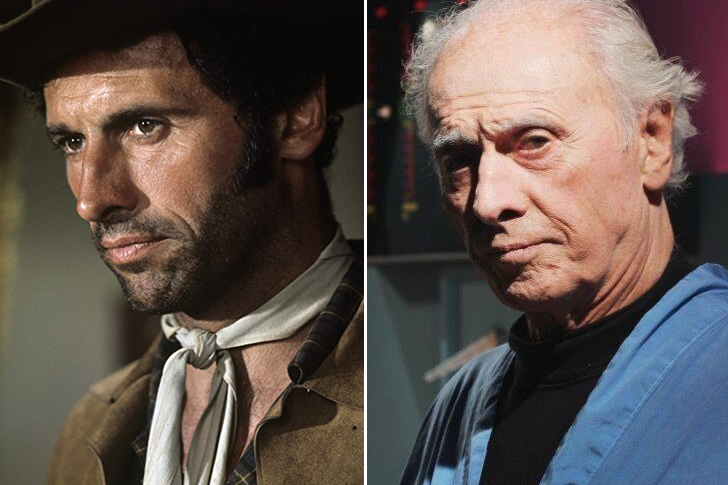 Gerald Michael Charlebois, also known professionally as Michael Forest, is a well-known American actor. As an actor, Forest has appeared in several films, but he's probably best known as an actor who provides the voices for several animated titles. As a voice actor, Forest was able to act in over 50 animated titles.
Today, Michael is already 92 years of age, and you can say that he's entered his retirement years. Michael certainly won't have to worry about getting a money loan just to sustain any lifestyle he wants to live during his 90s. After all, he has a net worth of $8 million, which he accumulated during his career as an actor and as a voice actor.
Miiko Taka | 96 Years Old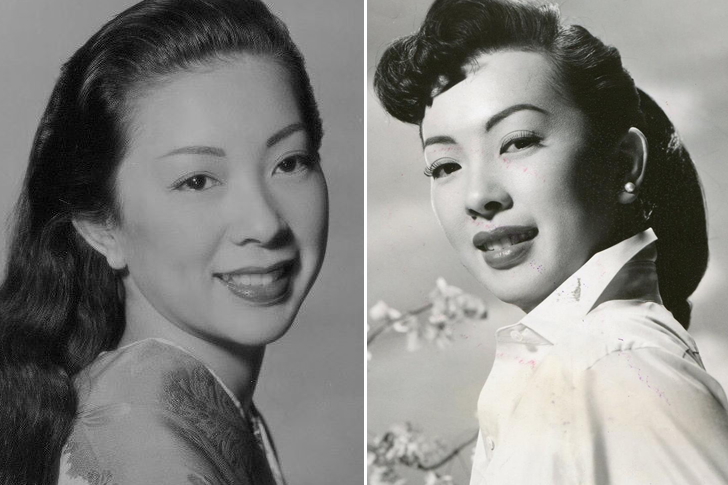 Born in July of 1925, Miiko Taka became one of Hollywood's most celebrated actresses. As an actress, Taka is probably best known for appearing in the 1957 classic Sayonara, where she co-starred with fellow Hollywood icon Marlon Brando. Besides Sayonara, Taka also holds credit in other iconic Hollywood films such as The Art of Love, Cry for Happy, Operation Bottleneck, and many more.
Although she was able to put together a successful acting career, Miiko decided to permanently walk away from Hollywood in 1982. Her last film appearance came in the 1982 film The Challenge, where she played the role of Yoshida's wife. It's not clear if Miiko plans to make an acting comeback anytime soon, considering she's already 96 years of age.
Mimi Gibson | 73 Years Old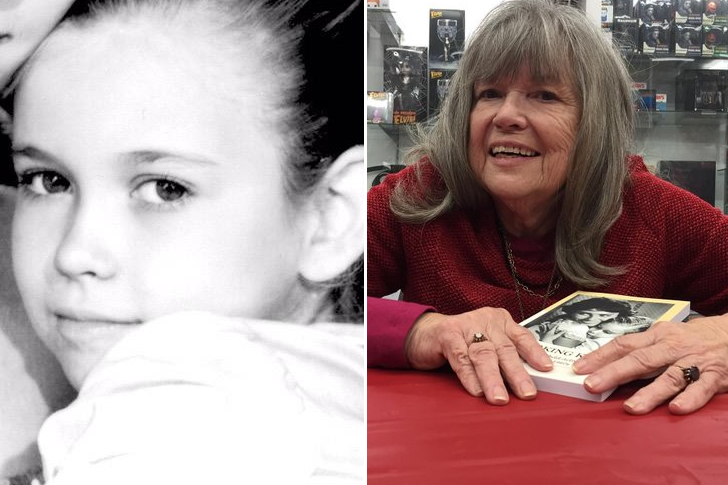 Mimi Gibson is a former child actress. She began her career as a popular calendar model when she was only 18 months old. As a calendar model, she was tasked to pose with different animals. She must've done a fine job as a calendar model, as she began appearing in movies by the age of two.
Mimi then appeared in more movies, and she was able to establish quite the acting resumé. Some of her most notable film credits came in movies such as Rebel in Town, I'll Give My Life, Houseboat, Strange Intruder, and many more. Despite her early success, Mimi decided to walk away from Hollywood and went into retail. After retail, Mimi then became a realtor in the Los Angeles area.
Mitchell Ryan | 88 Years Old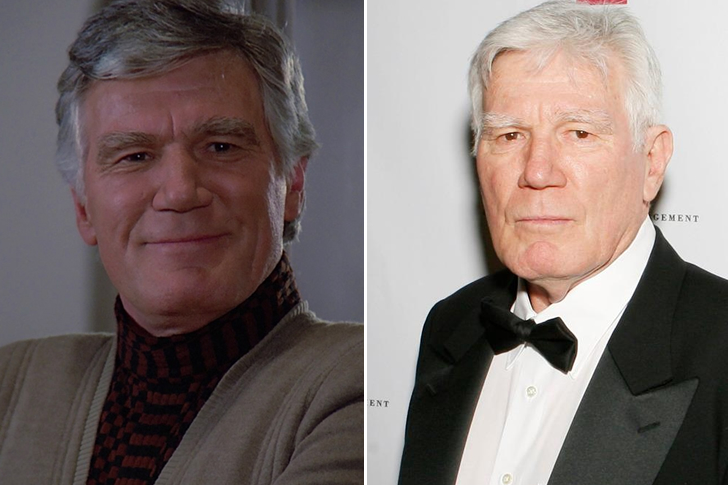 Mitchell Ryan is a well-known actor who's appeared in film, television, and theater. As an actor, he's been able to put together a stellar career that's lasted for over six decades. Some of Ryan's most notable acting credits were Dharma & Greg, Dark Shadows, and many more. He's also known as "General Peter McAllister" in the 1987 classic Lethal Weapon.
Today, Mitchell is already 88 years of age, and he still continues to appear in film and on television. His last television appearance came in the TV Series Smartphone Theatre where he played the role of "Harry." He's set to appear in the film Valley of Shadows as "Kenton MacBride." You can say that Ryan is incredibly passionate about acting!
Pat Sajak | 75 Years Old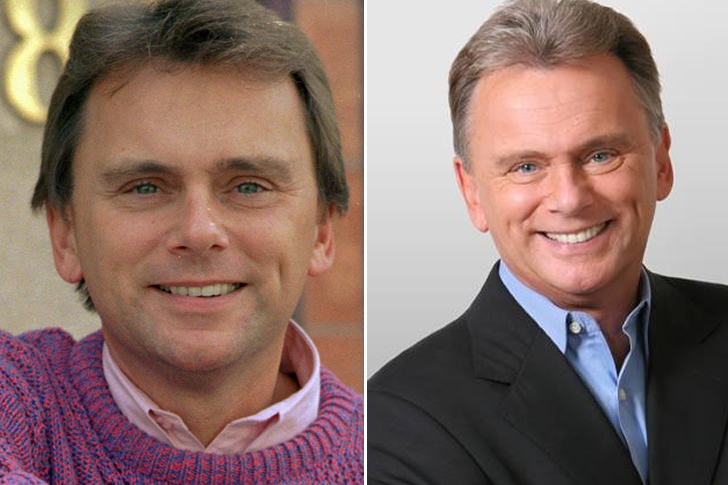 Everyone certainly knows who Pat Sajak is. This iconic television personality and game show host is best known as the host of the long-running show Wheel of Fortune, and he's held the position since 1981. Pat earned credit for 19 nominations for a Daytime Emmy Award for Outstanding Game Show Host for his work on the iconic game show. Among those 19 nominations, he won three times.
Today, Pat is already 75 years of age, and he continues his reign as the host for Wheel of Fortune. Though he still holds the position, it seems he's getting ready for retirement as there have been rumors that he'll soon step down as the host. We certainly wish the iconic Pat Sajak a happy retirement.
Paul Anka | 80 Years Old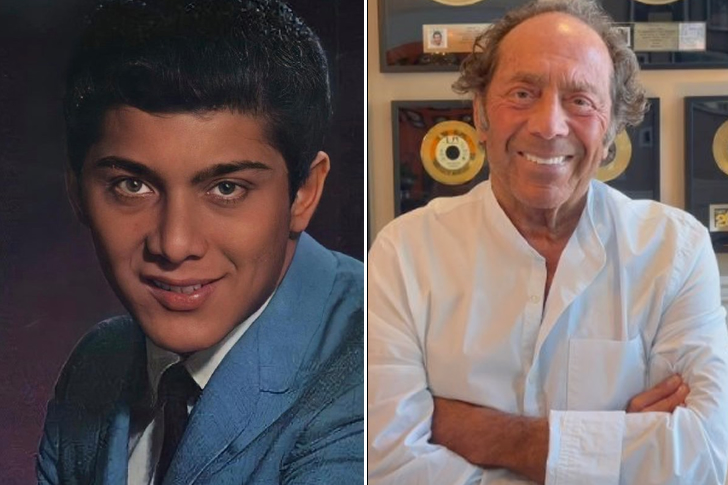 It's safe to say that you've heard a good number of Paul Anka songs throughout your life. Anka is a legendary Canadian singer, and he's best known for his iconic hit songs such as "Put Your Head On My Shoulder," "Lonely Boy," "Diana," and many more. He also wrote the theme song for The Tonight Show Starring Johnny Carson. 
Besides music, Anka also managed to carve a path into acting. He has a couple of film and television appearances in his acting resume. Without a doubt, Anka has been able to find success in multiple industries. Today, he is already 80 years of age, yet he continues to go on tour. Besides continuing to perform, Anka also manages several investments and business ventures.
Pauley Perrette | 52 Years Old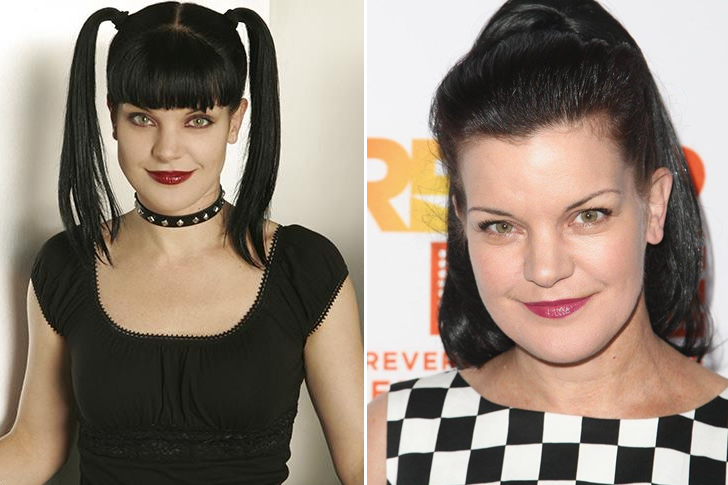 Born in 1969, Pauley Perrette is a well-known actress. As an actress, Pauley is probably best known for playing the role of "Abby Sciuto" in the hit television series NCIS. NCIS certainly paved the way for her to garner fame as an actress as she starred in the show from 2003 until 2018.
After 2018, Pauley decided that it was time for her to leave NCIS. She then went on to star in the CBS sitcom Broke, but the sitcom only lasted for one season before getting canceled. As a result, the actress officially walked away and retired from the acting industry. Today, Perrette is now 52 years of age, and it appears that she's studying for a Sociology degree.
Phylicia Rashad | 73 Years Old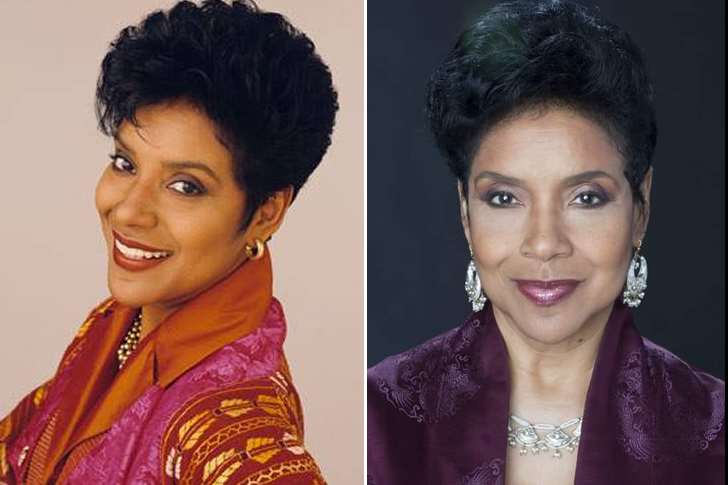 Everyone certainly knows who Phylicia Rashad is. She's one of the most celebrated Hollywood actresses of all time, and she's best known for her role as "Clair Huxtable" on the iconic NBC show The Cosby Show. As an actress, Rashad holds several Emmy Award nominations, and she received the nickname "The Mother of The Black Community."
Today, the actress is already 73 years of age, and she's still incredibly active as an actress in film and television. Besides acting, Rashad also balances her time as an actress with her responsibilities as the Dean at Howard University's College of Fine Arts. You can say that students will learn a lot of things from this legendary actress as she earns more film and television credits in the next few years.
Piper Laurie | 90 Years Old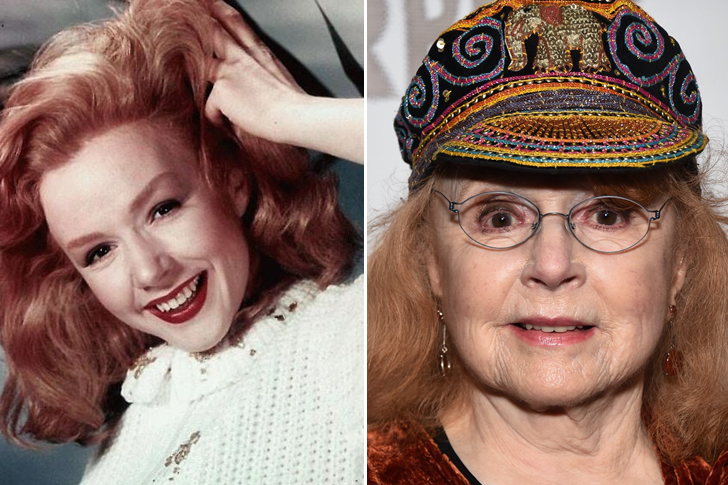 Piper Laurie is a well-known American actress best known for her roles in Carrie, Children of a Lesser God, and The Hustler. Subsequently, her performance in these films brought her numerous nominations for an Academy Award. Besides film, Laurie also appeared on television, and she starred in shows such as Twin Peaks, Days of Wine and Roses, and many more.
As of 2022, Laurie's acting career has spanned over seven decades. She's also one of the last surviving stars from Hollywood's Golden Age. She's already 90 years of age today, and it's certainly impressive that she's still accumulating acting credits in film and television. She currently resides in California, and we hope that she'll be able to continue to appear in film and television.
Priscilla Presley | 76 Years Old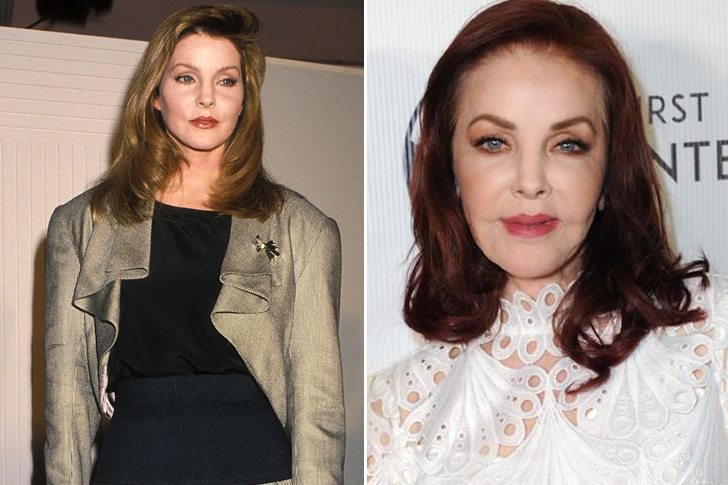 Priscilla Presley is the former wife of the iconic musician Elvis Presley. She's also an actress, and she holds acting credits in several films during the '80s and '90s. At the peak of her acting career, Presley often co-starred with Leslie Nielsen, and they were able to find success in three Naked Gun films. Besides Naked Gun, Priscilla also appeared in the long-running television series Dallas.
Presley isn't just known as an actress and Elvis Presley's former wife. She's also a businesswoman and the former chairman of Elvis Presley Enterprises. Priscilla was certainly able to find success in business, and you could say that it's one of the reasons why she was able to accumulate a $50 million fortune.
Raquel Welch | 81 Years Old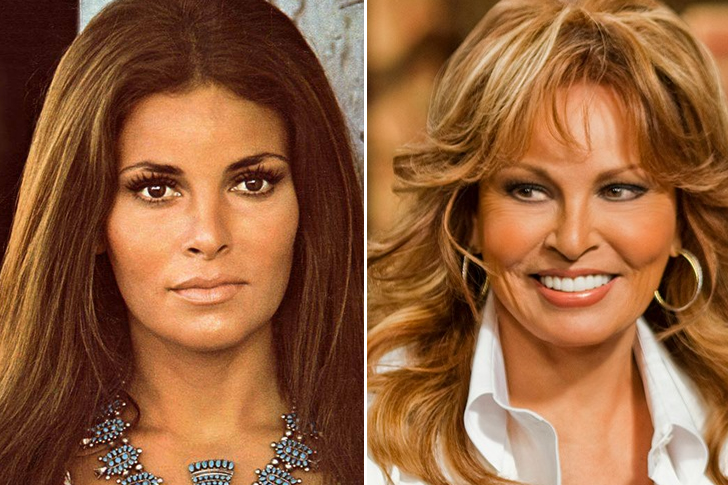 Raquel Welch is a well-known American actress who developed a film persona that made her an icon during the '60s and '70s. As an actress, Welch appeared in several Hollywood blockbusters, including The Three Musketeers, Bluebeard, The Last of Shiela, and many more. Besides acting, Welch was also a celebrated model, and she constantly received a ton of praise for her exceptional physique.
Today, the actress is already 81 years of age, and she's still pretty active in the entertainment industry. Besides film, modeling, and television, this icon is also keeping herself busy by managing various business ventures and investments. Welch's business ventures include Hair U Wear, a business that sells signature wigs. She also became the face of MAC cosmetics.
Richard Beymer | 84 Years Old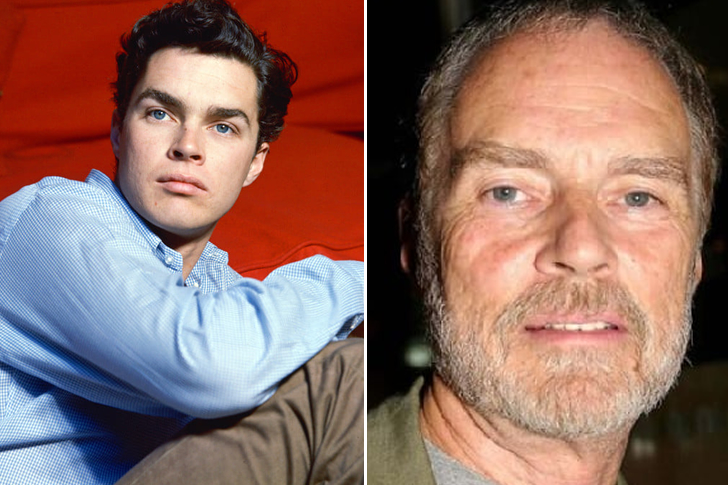 Richard Beymer started his acting career as a child star. He appeared on a children's show entitled Sandy Dreams from 1949 until 1953. Subsequently, Beymer made his film debut in 1953's Stazione Termini. At this point, he was steadily gaining a degree of attention, appearing on several TV shows. Then, as an adult, he ventured under 20th Century Fox, where he appeared on shows and films such as The Longest Day and West Side Story.
Beymer became less active in the '60s, doing only minor roles on TV shows, and even tried his hand at filmmaking on 1973's The Innerview. However, he rekindled his career in the '80s and has been active since then. Nowadays, he focuses on directing documentaries such as Behind the Red Curtain.
Rita Moreno | 90 Years Old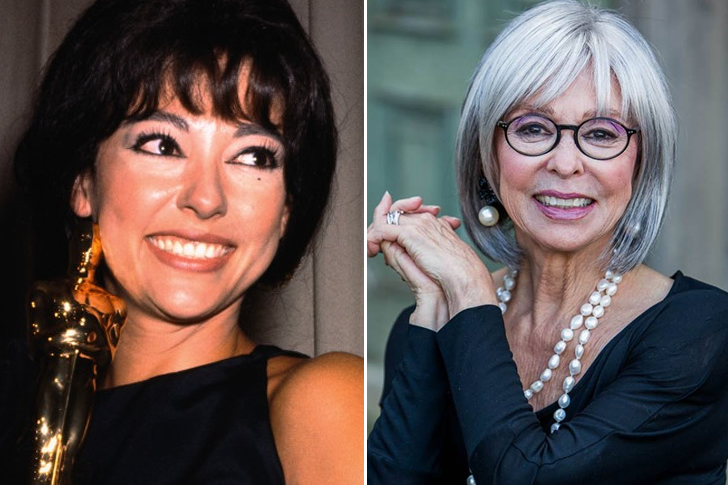 Rita Moreno is undoubtedly one of the biggest stars of her generation. She has proven her diverse talents in different aspects of entertainment with a career that spans over seven decades. The Puerto-Rican-born actress has starred in countless films such as Singin' in the Rain, West Side Story, I Like It Like That, and Slums of Beverly Hills. She is also a TV star, appearing in shows such as Oz and The Electric Company.
Only a few Hollywood talents have been credited for winning the four major American entertainment. She has won a Grammy, an Emmy, a Tony, and an Academy Award. At 90 years old, she remains active and has even appeared on Steven Spielberg's West Side Story in 2020.
Robert Fuller | 88 Years Old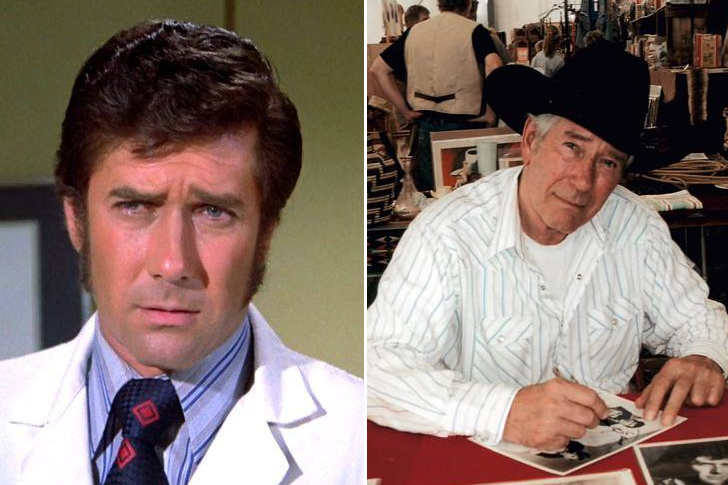 Robert Fuller is a former Hollywood actor. His career began in the early '50s when he started to take minor roles on TV shows and films. Subsequently, he was known as a TV star, starring in Westerns such as Wagon Train and Laramie. However, he is also a movie star, appearing in films that include Return of the Seven, The Hard Ride, and Incident at Phantom Hill. During the '70s, he was also well known for starring in the medical drama Emergency!.
During the '90s, Fuller had largely retired from acting. One of his last roles was a cameo on 1994's Maverick. In 2001, he married Jennifer Savidge, and together, they made the investments to move to North Texas to become a horse rancher.
Robert Redford | 85 Years Old
Robert Redford is easily one of the most accomplished Hollywood stars of his generation. The industry has credited him tons of accolades, such as two Golden Globes, an Academy Award, and even a Presidential Medal of Freedom. Redford's career began in theater in the late '50s. However, it wouldn't take long before he became recognized as a TV star. One of his exceptional performances was in 1962's The Voice of Charlie Pont. That same year, he also made his debut on the big screen.
While solidifying his career as a movie star on films such as Daisy Clover and Butch Cassidy and the Sundance Kid, Redford also became a filmmaker. His first directed film, Ordinary People, was an instant success earning him an Oscars for Best director.
Robert Wagner | 92 Years Old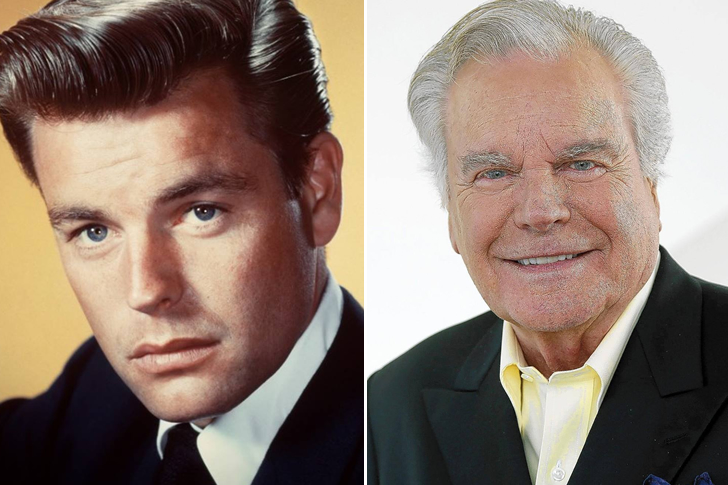 Robert Wagner is a veteran TV star. He started way back in the '50s, landing supporting roles in films such as Halls of Montezuma, The Frogmen, and Let's Make It Legal. His breakthrough performance came in 1952, in the movie With a Song in My Heart. Afterward, studios focused their investments in featuring him as a premier leading man. His noteworthy films include Prince Valiant, White Feather, The Mountain, and Stopover Tokyo.
Although Wagner didn't become a top-level movie star, he did find greater success in TV. Some probably know him from classic shows such as Hart to Hart, It Takes a Thief, and Switch. He also had modern recurring roles in the shows Two and a Half Men and NCIS.
Ron Howard | 67 Years Old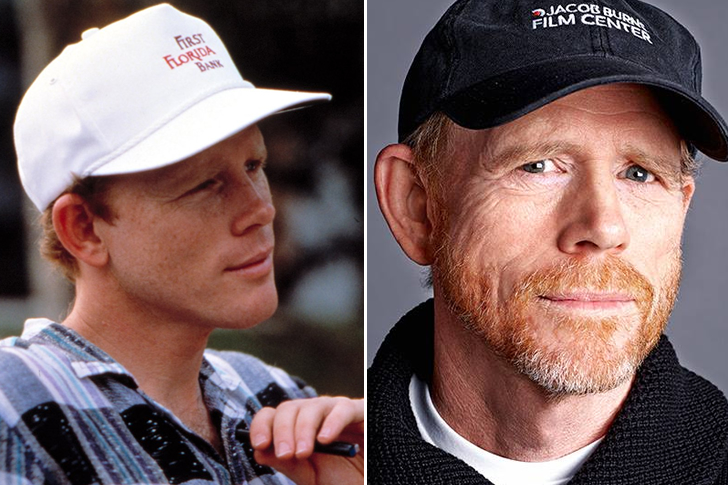 Ron Howard is one of the most popular producers and filmmakers in Hollywood. Although, some of us might forget that he initially gained fame as a child actor. He was best known for appearing on the series The Andy Griffith Show. Back in those years, he was credited as Ronny Howard. And by the '70s, he was a household name, primarily known for his role as Richie Cunningham on Happy Days.
Howard decided to focus his efforts on filmmaking and producing in the '80s. Thanks to him, we have blockbusters such as Apollo 13, A Beautiful Mind, Cinderella Man, and Robert Langdon film series, among many others. Throughout his career, he has won two Academy Awards. Currently, he has an upcoming film entitled Thirteen Lives.
Ruta Lee | 86 Years Old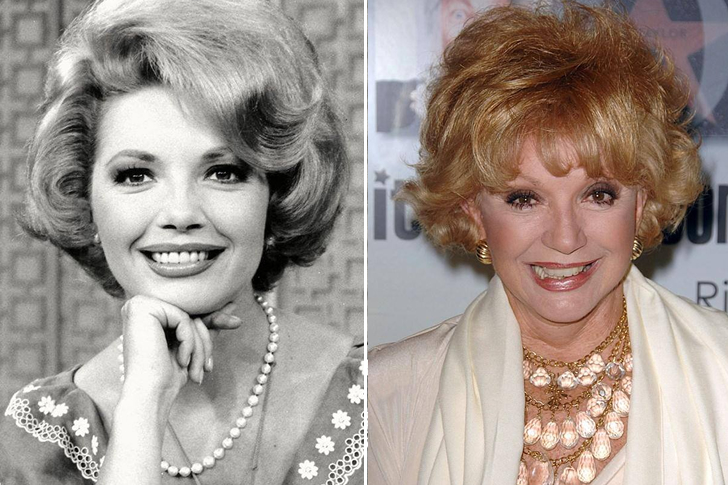 Ruta Lee is an actress and dancer who started her career in entertainment during the '50s. She is best known for musicals, appearing in Seven Brides of Seven Brothers and Funny Face. The Canadian-American actress also had a role in the crime drama film Witness for the Prosecution. Some might also remember her for her guest appearance on an episode of The Twilight Zone entitled A Shot Drink from a Certain Fountain. In the same light, she guest-starred in several quiz shows such as High Rollers, Hollywood Squares, What's My Line, Match Game.
Outside of the limelight, Lee is a charitable celebrity. She has been involved with the non-profit The Thalians for over 50 years. The organization dedicates its investments to helping troubled youth and mental health cases.
Sally Todd | 87 Years Old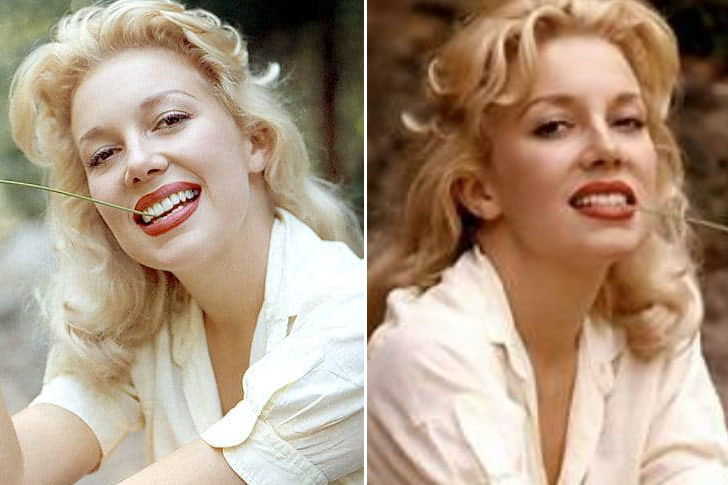 Sally Todd is a former American actress and model who entered the entertainment scene at the age of 17. Her mother encouraged her to join The Miss Tucson beauty pageant. To her credit, she won the contest, which included an all-expense-paid trip to Hollywood. She then seized the opportunity to start modeling.
As a model, Todd is best known for appearing as the Playmate of the Month on the 1957 February issue of Playboy. On the other hand, her acting career led her to several appearances on B-movies such as Frankenstein's Daughter and The Unearthly. Her other films include Al Capone, G.I. Blues, and The Revolt of Mamie Stover. She has also appeared in many TV shows such as Johnny Ringo and 77 Sunset Strip.
Stefanie Powers | 79 Years Old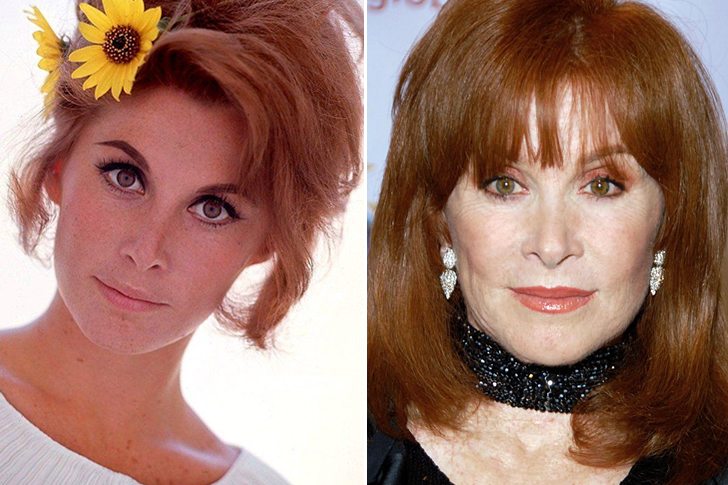 Stefanie Zofya Paul signed a contract with Columbia Pictures when she was 16 years old. It marked the start of her career, and the studio gave her the stage name Stefanie Powers. During the '60s, she snagged minor roles in films such as If a Man Answers, Tammy Tell Me True, and The Interns. However, it didn't take long before her beauty captured the attention of Hollywood.
Powers landed dozens of TV roles during her career, but people credit her best for her performances as Jennifer Hart on the series Hart to Hart. The show aired for five seasons from 1979 until 1984. Today, the actress is 79 years old, and one of her most recent works was a theater play in 2018 entitled 84 Charing Cross Road.
Tina Louise | 88 Years Old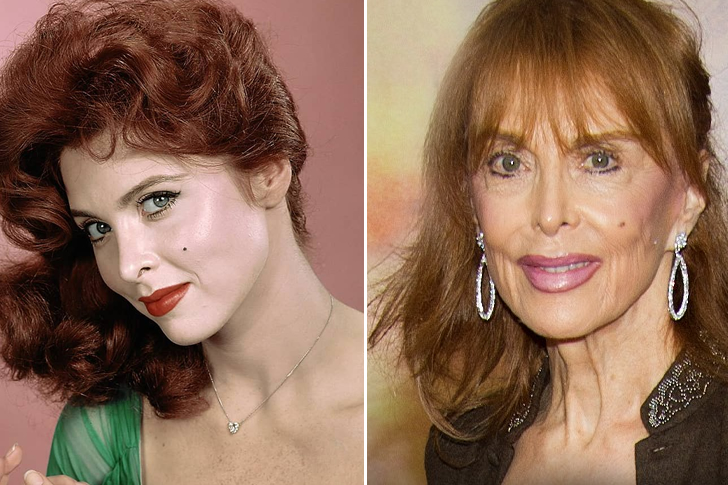 Tina Louise has started her acting career doing theater in the mid-'50s. She was a budding Broadway star, appearing in Two's Company and John Murray Anderson's Almanac. She also appeared on live TV dramas, but her breakthrough role came in 1958's film drama God's Little Acre. Her performance garnered a degree of recognition that won her a Golden Globe. In 1964, she furthered her popularity after snagging the role of Ginger Grant in the classic sitcom Gilligan's Island.
Apart from Louise's success on the series, she also landed several starring roles in films such as For Those Who Think Young, The Trap, The Wrecking Crew, and The Stepford Wives. At 88 years old, she is the last living star of the original cast of Gilligan's Island.
Diane Keaton | 76 Years Old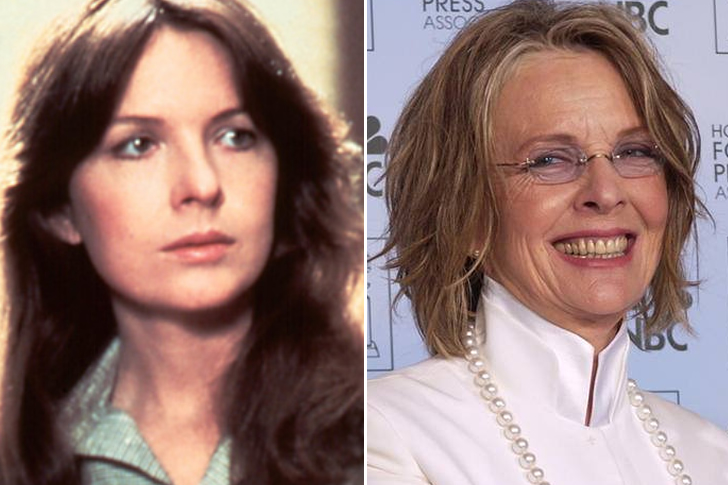 Diane Keaton is one of the most talented actresses of her generation. Most fans credit her for her unique sense of fashion and distinctive personality. She began her career in the mid-'60s appearing on the Broadway production titled Hair. She also received critical acclaim for her performance on Woody Allen's production Play It Again. Soon she made the transition to films and quickly rose to prominence.
Keaton is best known for classic films such as The Godfather movie series, Sleeper, Love and Death, and Annie Hall. She has received several accolades through decades in the industry, such as two Golden Globes and an Academy Award. At 76 years old, she continues to be active with recent appearances in the films Poms and Love, Wedding, and Other Disasters.
Anthony Hopkins | 84 Years Old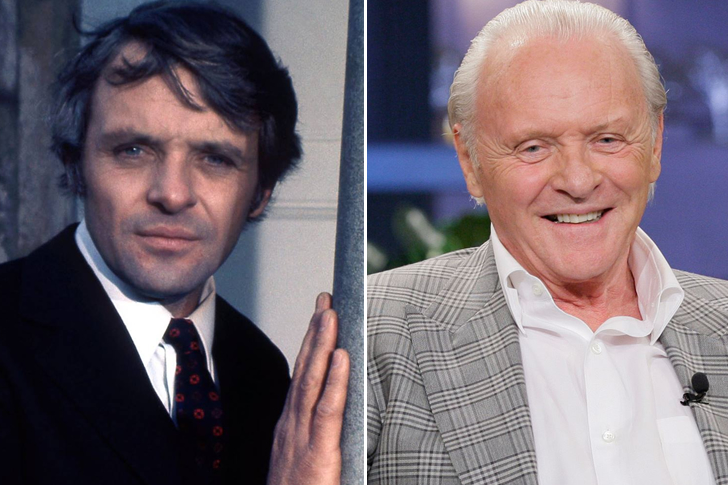 Sir Anthony Hopkins is undoubtedly the best Welsh Hollywood actor in history. He honed his craft at the Royal National Theatre and later garnered popularity as a film star in the 1968 film The Lion in Winter. Richard Attenborough, an esteemed director of five of his movies, even credit him as the greatest actor of his generation.
Most of us probably remember Hopkins for his iconic performance as the serial killer Hannibal Lecter in the 1991 thriller Silence of the Lambs and 2002's Red Dragon. Some of his other noteworthy movies include The Mask of Zorro, Nixon, and The Remains of the Day. The actor is currently 84 years old and recently became the most senior actor to win an Oscars for Best Actor.
80. Brain Cox | 75 Years Old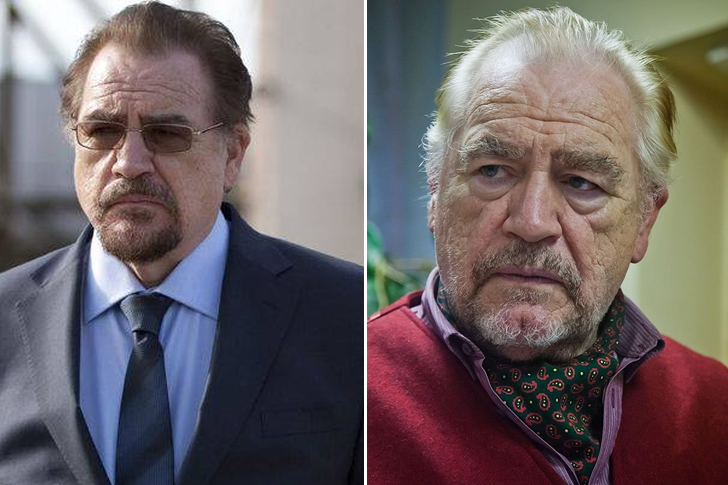 Scottish actor Brian Cox initially garnered attention as part of the Royal National Theatre and Royal Shakespeare Company. At the same time, he had recognition, appearing on TV shows on films throughout the '70s and '80s. He is credited for being the first actor to portray the infamous serial killer Hannibal Lecter on 1986's Manhunter.
Some might recognize Cox for having a supporting role in Mel Gibson's classic film Brave Heart. His other blockbusters include Troy, The Bourne film series, X-Men 2, RED, and Rise of the Planet of the Apes. Through his years as an actor, he has received tons of accolades, such as a Golden Globe and an Emmy Award. His recent works include the films Separation, The Bay of Silence, and Remember Me.
You've Reached The End