Beachfront Mansions and Luxury Yachts: How Much the Kardashians Spend for Their Vacation?
The Kardashian family is perhaps one of Hollywood's most influential families today. They can credit their initial claim to fame to the late patriarch, Robert Kardashian, who served as defense attorney during the high-profile trial of disgraced former NFL star O. J. Simpson. Subsequently, matriarch Kris's marriage to famed Olympian Caitlyn Jenner, then known as Bruce, boosted the family profile. Their third claim to fame is their iconic TV show, Keeping Up With the Kardashians, which chronicled their daily lives and internal conflicts.
Along with Kris's children, they are rich beyond measure and can easily influence millions of people around the world through their huge social media presence. Kim, in particular, is perhaps the family's most well-known member, who has a net worth of more than a billion dollars, and has literally created fashion trends over the years. Given the fame and wealth, it is not surprising that the family likes to live large. Here, in this article, we'll explore how much the Kardashians spend just to take time off away from the limelight.
How They Travel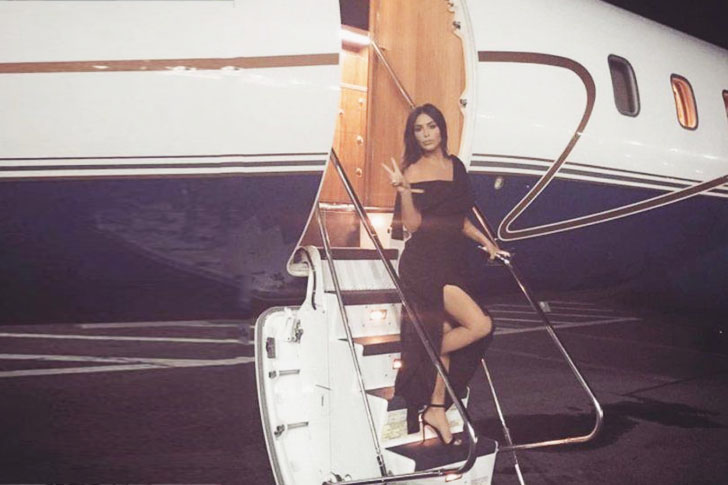 It is no surprise that the family will hop out to any vacation destination they can find in style. Reportedly, that was what Kim and her then-husband, Kanye West, did. Apparently, they have traveled to vacations via a double-decker Boeing 747. The 747 is a passenger plane with a capacity of up to 660. Even with the opulent public image, this was quite too much for them. The couple may have spent $200,000 per hour while the plane was in the air according to a booking service specializing in private planes and charter flights. Not even credit cards can handle that amount of money.
Another example was when Kylie Jenner spent her 22nd birthday with her boyfriend, Travis Scott, boating around the Italian coastline. While info around how much the two spent is unknown, the average cost of renting a yacht is around $50,000 per week. If the two went with the family's favorite Sealyon, they may have to do a lot of credit card swiping, as renting the boat can cost $110,000 per week.
Where They Stay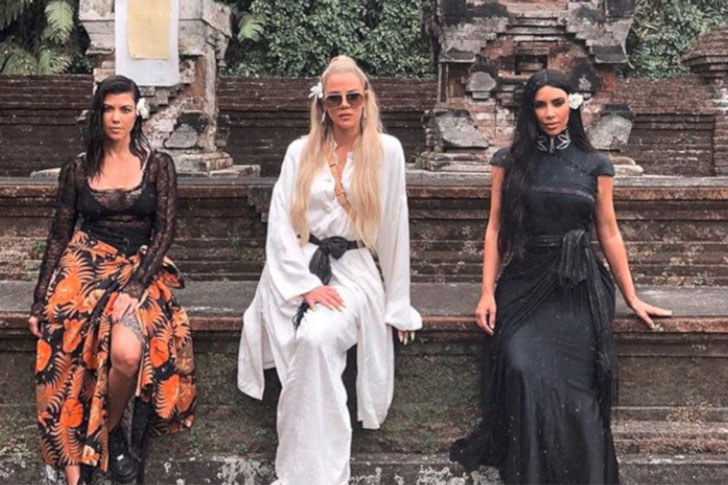 Spending their vacation on some of the world's most beautiful and luxurious vacation spots around the world, with the amount of money pretty much the equivalent of an average family's investment money, is part of the extravagant lifestyle of the Kardashians. For instance, during a taping of Keeping Up With the Kardashians, the family spent their time in a lavish villa in Bora Bora, which cost around $5,000 a night. During Kim's 38th birthday, she and her sisters, Khloe and Kourtney, celebrated in a luxury estate in Bali, which cost around $10,000 per night.
Other vacation spots some family members or all of them went to over the years include Casa Amara in Mexico, various high-end resorts in Utah, and Miraval Resort in Arizona. However, all of these vacation spots pale in comparison to the time they spent on a $250 million superyacht off the Amalfi coast in Italy. Apparently, they had to churn around $1.25 million per week to enjoy the boat's amenities. Overall, the family is not shy about spending money for some relaxation to the highest degree.
What They Eat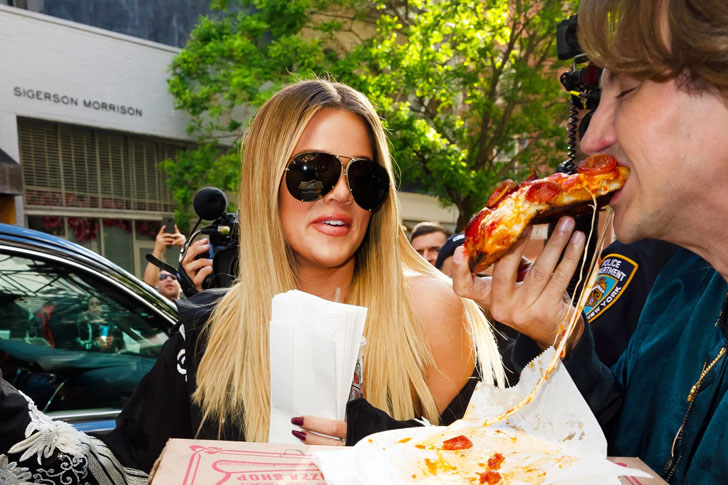 Many members of the family have been known to make an investment in keeping a slim body, but when the time comes to take a vacation, they throw any pretense of diet plans out the window. Based on their social media posts, they can easily splurge on a lot of greasy food. Take, for instance, in 2017, when Kim, Kourtney, and their good friend Foodgod were photographed eating a New York-style pizza at Joe's Pizza. Unlike most things the Kardashians enjoy, this one is something most people can enjoy without taking out a cash loan — it will only cost around $3.
Other examples include the restaurants that she had eaten at, based on her social media posts. While in Italy, she ate at the Michelin-starred restaurant, Zass. The photo featured focaccia and prosciutto, along with other varieties of bread. In addition to having a great view of the Italian coast, Jenner's experience was one to envy. However, to even have a seat, one will have to pay around $120 for a full-course meal.