6 Hilarious Disguises Celebs Used Just To Hide From The Public
It's incredibly difficult to live life to the fullest when there's people following you around. Most celebrities want to live their lives without being followed around by photographers. This is why Celebs, to some degree, have to come up with new ideas whenever they step out in public. Here are a few instances where some of our favorite celebrities used disguises to hide themselves from the paparazzi.
Heidi Klum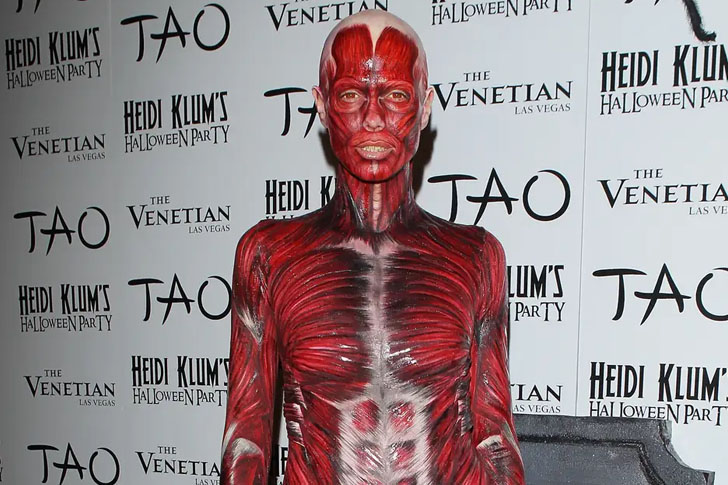 Heidi Klum is one well-known German model and fashion icon who has been able to carve a successful career since the 90s. Ironically enough, Klum is a master of Halloween costumes. We're being serious here when we say that no one does Halloween quite like this fashion icon.
For Klum's annual Halloween party in 2013, she managed to transform herself into an old woman. Her Oscar-winning makeup team certainly deserves all the credit, and Klum would have easily won any costume contest at the time. We certainly can't deny that we don't recognize her face — it's filled with wrinkles and age spots, and even her legs had varicose veins.
Justin Bieber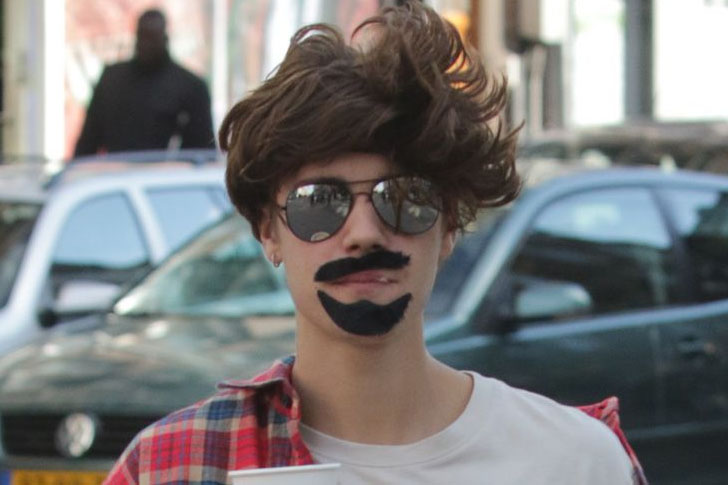 Justin Bieber is one of the most celebrated celebrities in the world today. Interestingly enough, this pop superstar was caught wearing a poorly-made disguise while making a coffee run in Amsterdam.
When it came to his disguise, there's no doubt that he could have added at least a small degree of dedication. We certainly find his fake goatee to be incredibly hilarious, and the choice to pair it with a tousled brown wig was straight-up comedy. To top it all off, Bieber casually kicked a soccer ball around.
Channing Tatum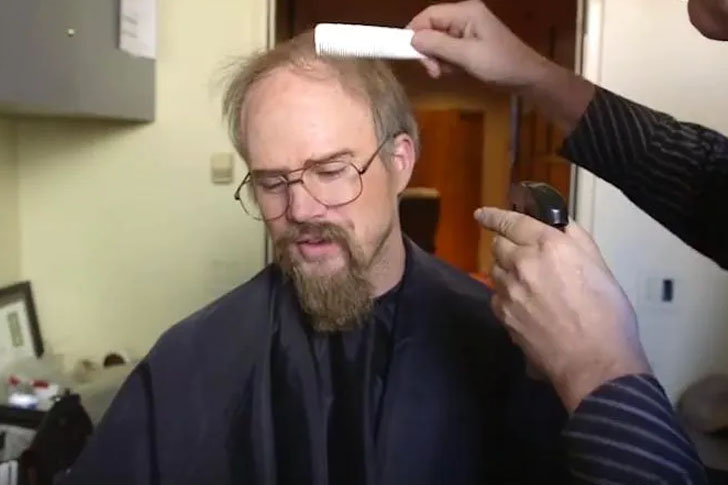 Channing Tatum rose to fame for his acting credit in the first Step Up film. His roles throughout his career have certainly allowed him to make a good number of transformations. As a testament to his ability to blend in, Tatum disguised himself as a marketing executive during a Magic Mike XXL screening.
Channing is certainly attractive, but not with this disguise on. However, you can't deny that this stunt was surprising and hilarious. Fans were certainly confused to some degree as to why they were getting interviewed by Channing.
David Beckham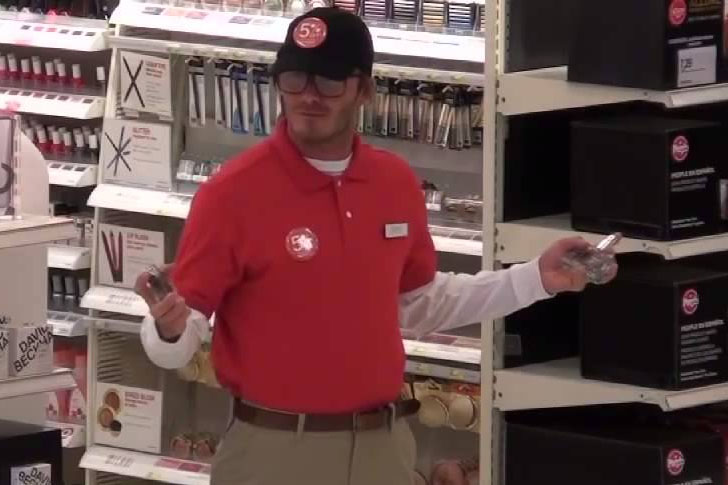 David Beckham is unquestionably one of the most successful and well-known soccer players in history. A few years ago, Beckham took some time from football training to appear on the Ellen Degeneres Show, and he appeared wearing a disguise.
Beckham disguised himself as a Target employee for a comedy sketch. Without a doubt, he was unrecognizable as he stood at the aisle of a Target branch. Customers didn't know that Beckham was giving them a sample spray of his perfume, which had his picture on it. You could say that this celeb is one Target employee who won't be needing any payday loans anytime soon!
Drake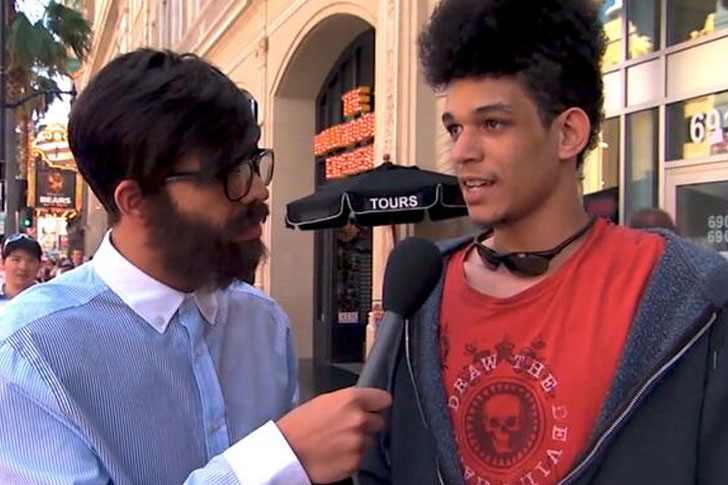 There's no question that everyone knows who Drake is. This hip-hop superstar also wore his fair share of disguises, and one of the most memorable ones that he wore was in the Jimmy Kimmel Show. This well-known rapper managed to wear a fake beard along with a wig and a pair of glasses.
Drake then stopped pedestrians to ask them what they thought of Drake as an artist. Those pedestrians naively answered the questions, and Drake managed to reveal his identity once a fan was able to recite a line from one of his songs.
Madonna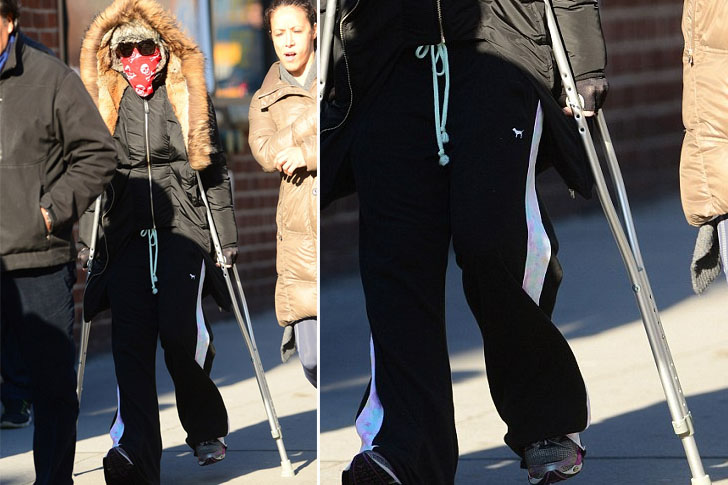 Madonna received credit as the "Queen of Pop" back in the 80s. Even today, Madonna still continues to be in the spotlight, and she continues to succeed as an artist today. Interestingly, Madonna also had her fair share of celebrity disguises. You could say that she wore a ton of disguises because she wanted to go out without having a ton of cameras in her face.
Despite all of the disguises that Madonna wore to avoid the paparazzi, one could argue that the disguise with the crutches was the most bizarre. We're not even certain if she really injured herself while dancing. One thing's for sure, this pop icon didn't need a money loan to help cover the medical bills for her alleged injury.